I woke up in Kualu Lumpur, had breakfast with Markku, and checked out of the Aloft hotel. I took the following picture just before I left: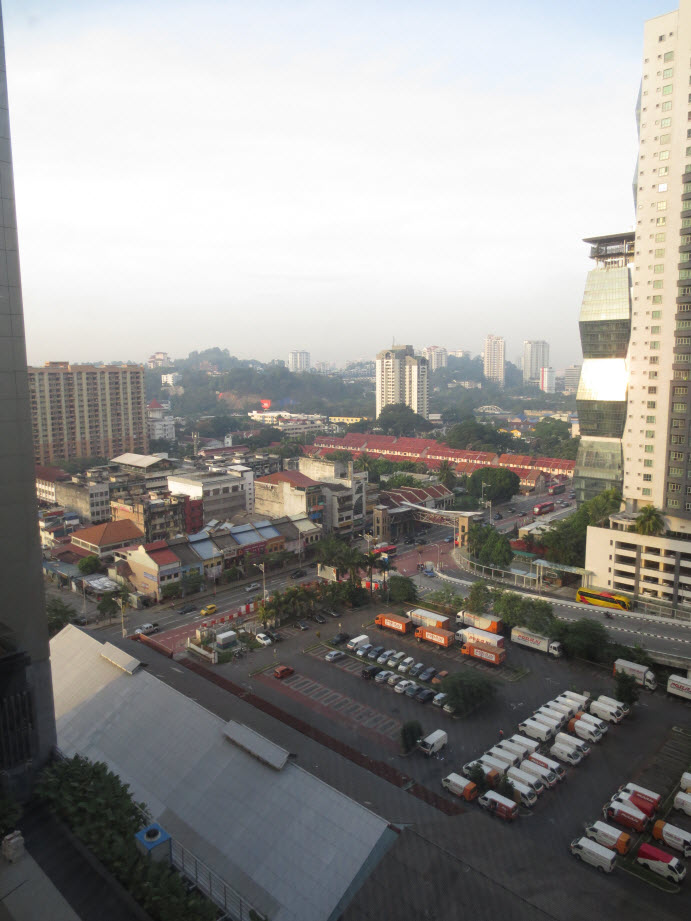 We walked across the street and boarded a train that took us directly to the KLIA airport. Interestingly enough, the hotel and the airport shops were both happy to accept payment in Singaporean Dollars. I did not have any of the Malaysian currency due to the very short time (less than 24 hours) that we spent in the country. The airport had a nice display of plane models: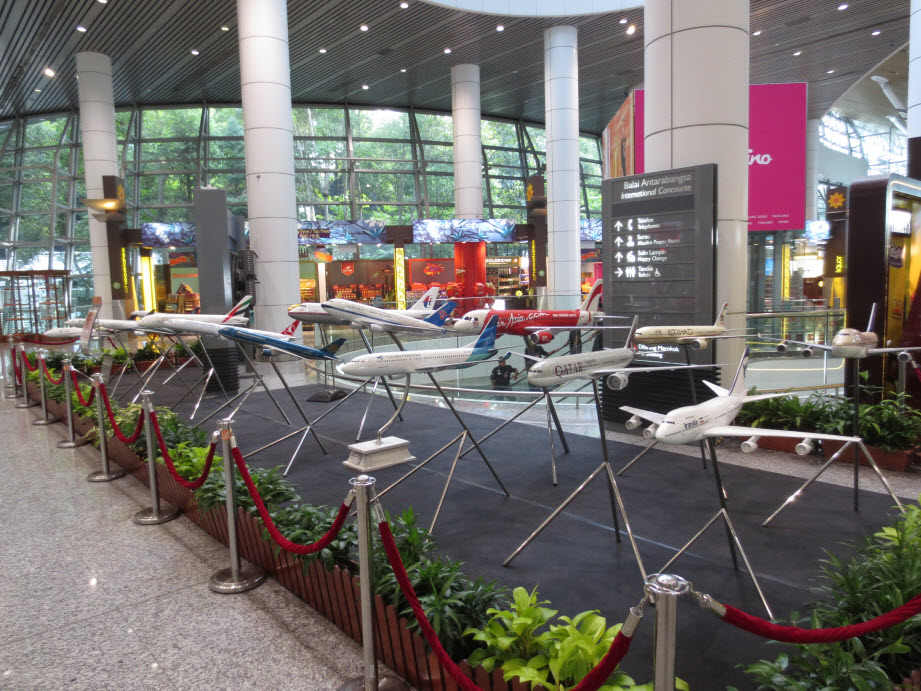 One short flight later and we were back in Singapore. I returned to the Marina Bay Sands and checked in, then headed over to the Convention Center and the AWS Summit.
The first event (Cloud Kata) was in full swing: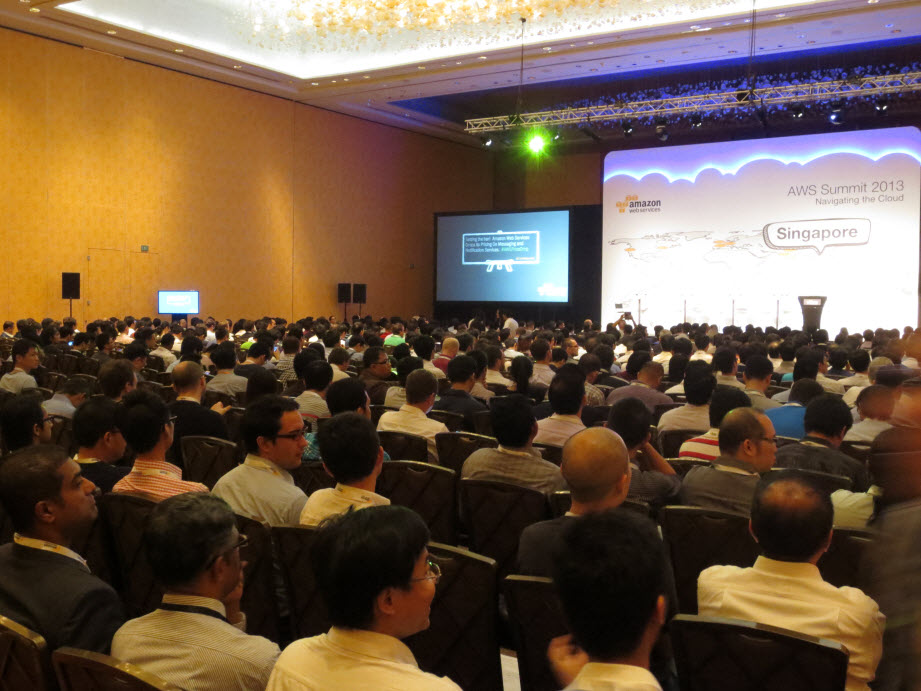 Fate smiled on me and I was given a really nice corner room: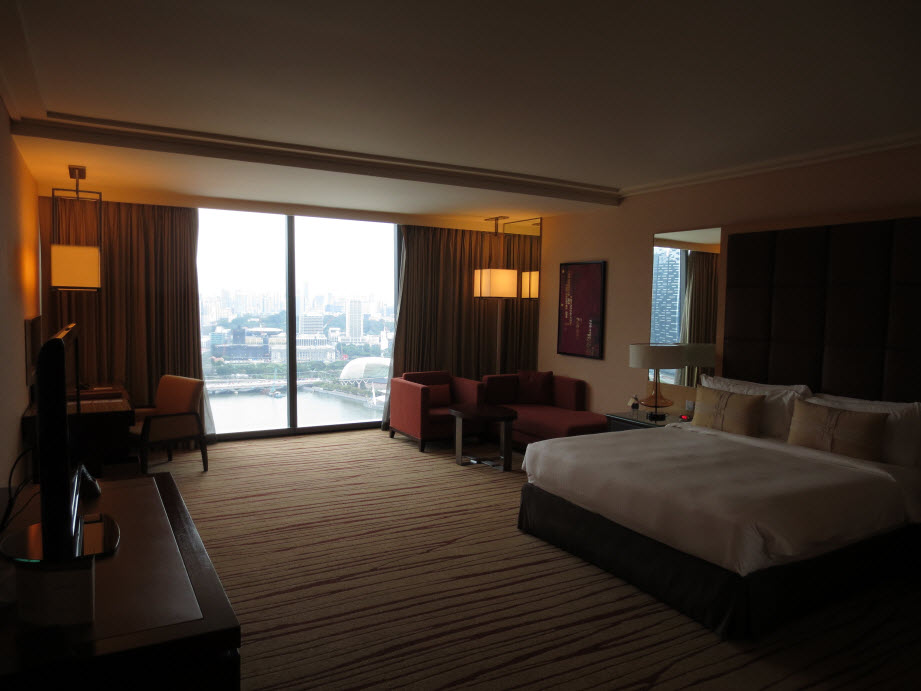 Here's the view from my window:
And from the window in the hallway: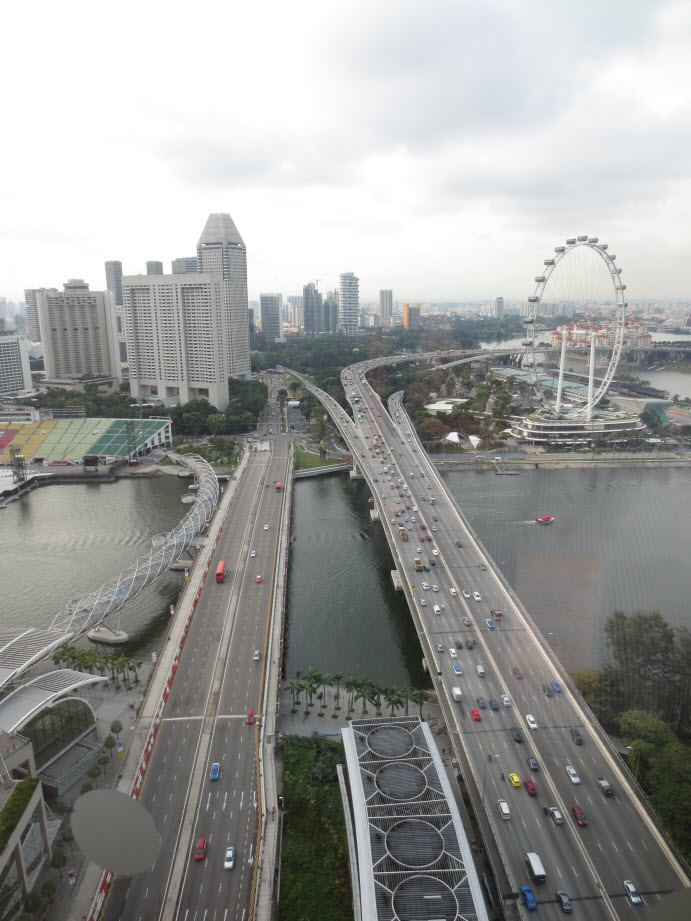 Here's the hotel – the unique and spectacular Marina Bay Sands. I have yet to visit the rooftop pool: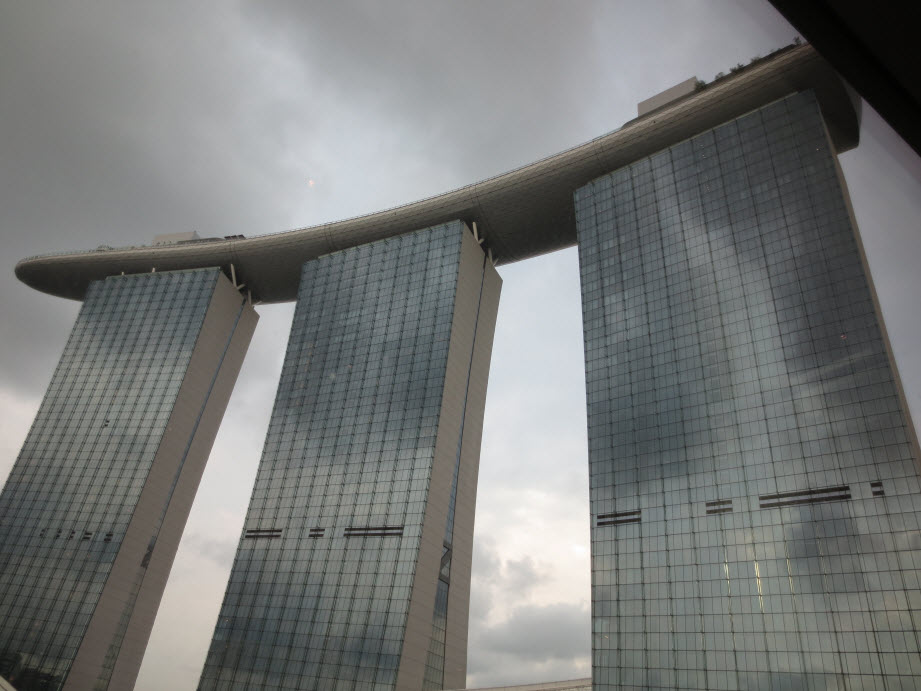 The AWS Cloud Kata includes a Start-up Hub to connect sources and sinks of talent and money:
I'll spend tomorrow at the AWS Summit!