I got a whopping three hours of sleep, but at least they were good hours! I checked out of the Marina Bay Sands and was at the Changi airport by 7:30.
While waiting for Markku to arrive, I wandered around and found this cool Lego mosaic: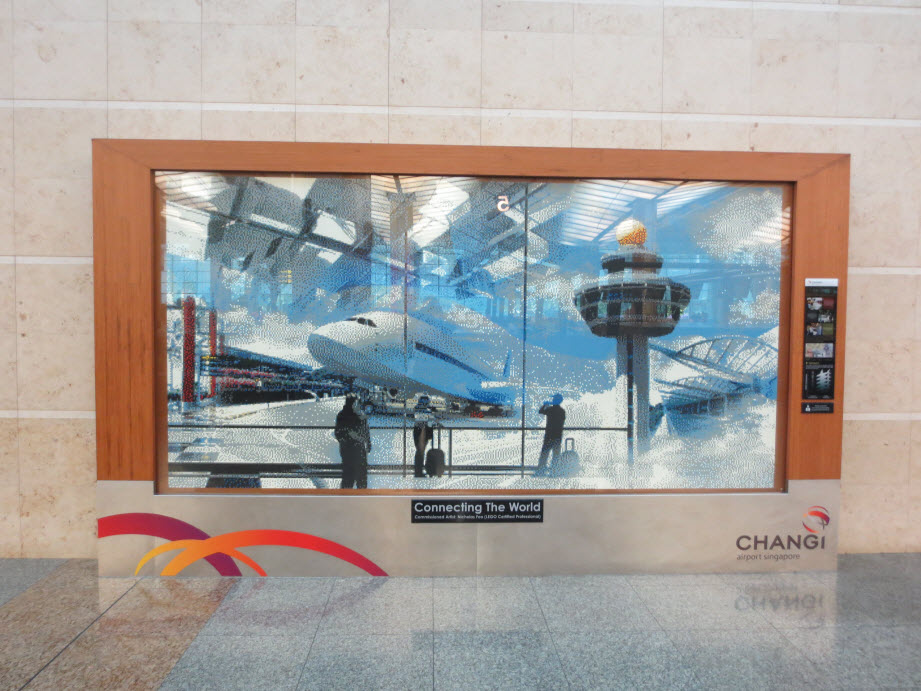 I also found a sign for a brand that was popular in the US a long time ago: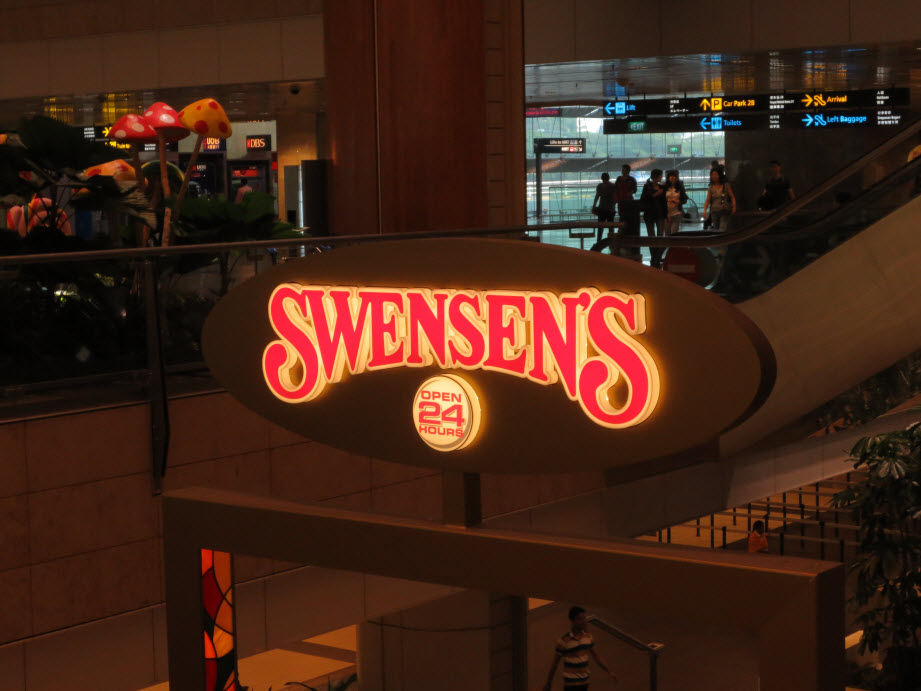 The airport was modern, but the departure and arrival board was mechanical: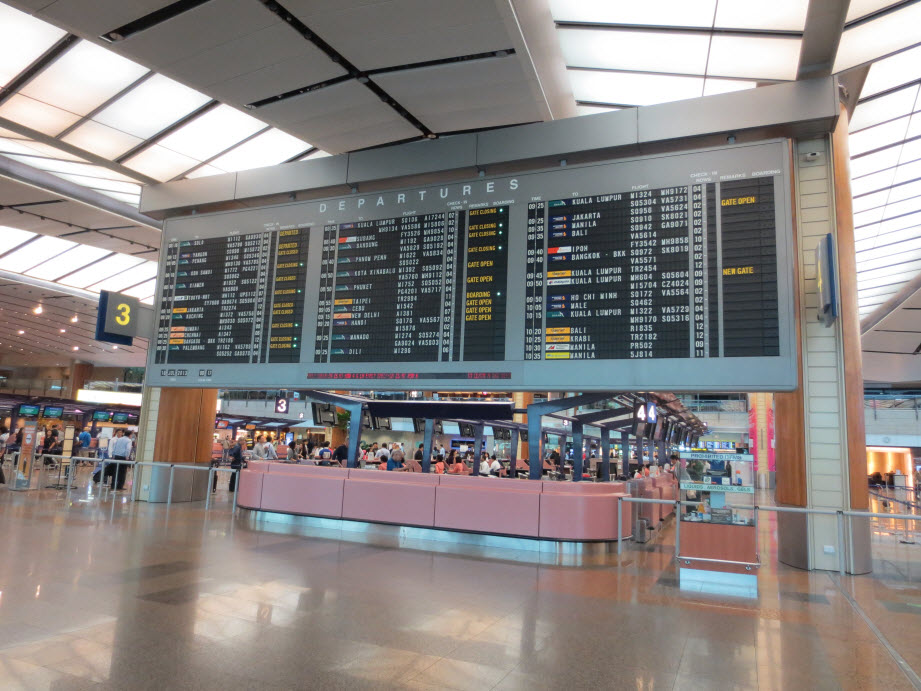 We arrived in Kuala Lumpur after a smooth 40 minute flight, and met our colleague John Fitzpatrick. John is based in Singapore but is responsible for all of the AWS business in Malaysia. We taxi'ed to a city called Cyberjaya and took a quick break to prepare for our meeting.
Earlier in the trip, Markku had told me that I had to have some Kaya Toast. I wasn't sure why he was so excited about some bread, but soon found out! The toast is spread with Kaya, a jam made from coconuts, eggs, and sugar. It was delicious!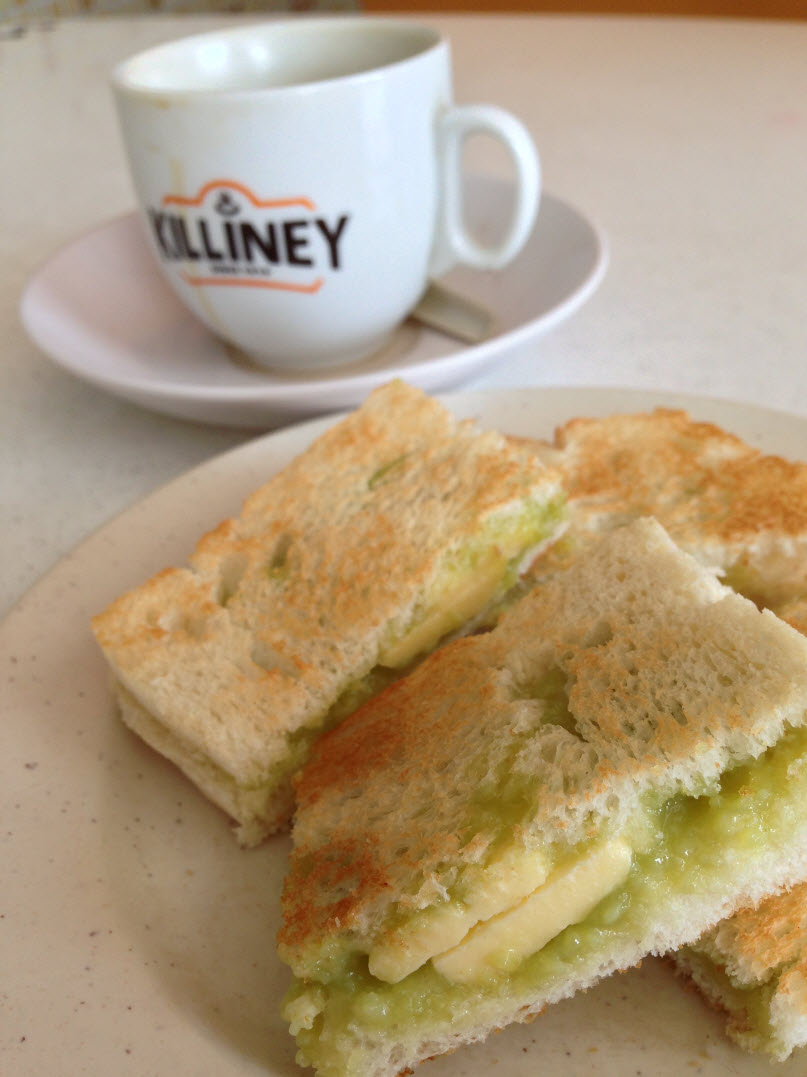 I had a mango smoothie, which was also very tasty.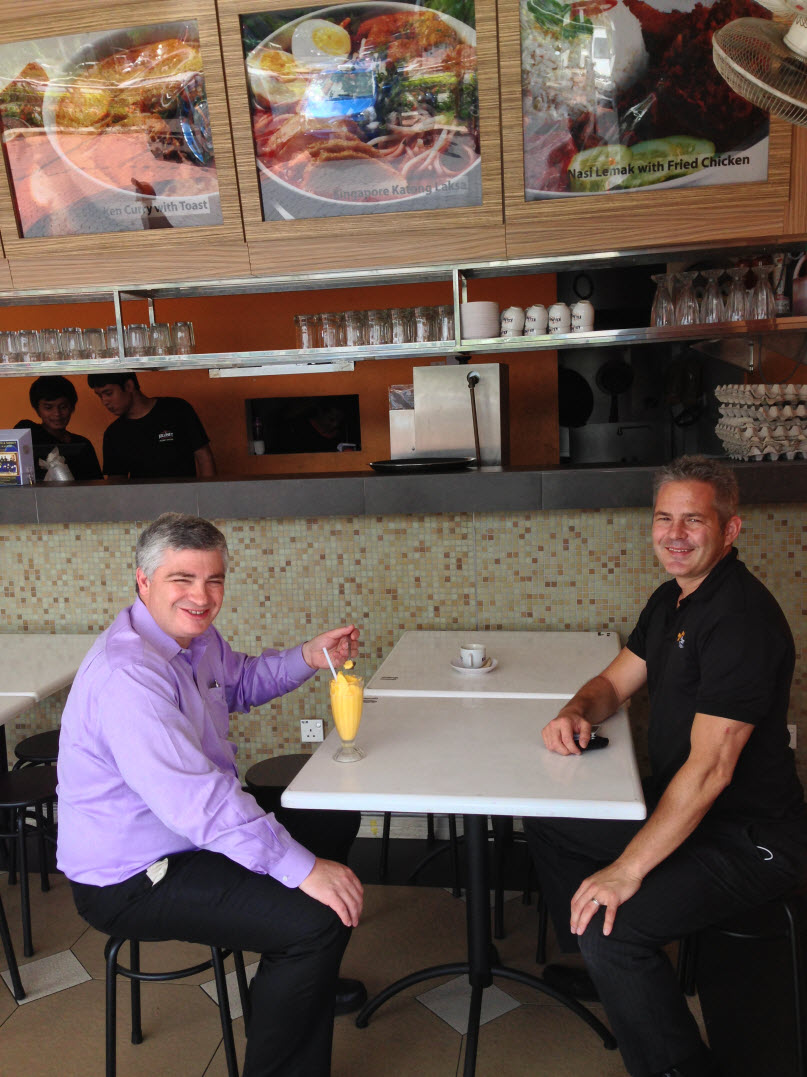 We proceed to our meeting and spent three hours discussing cloud computing before proceeding to the city. En route, it started raining, as it apparently does just about every day. I checked in to the Aloft hotel and spent an hour getting ready to present.
Here is the view from my hotel room: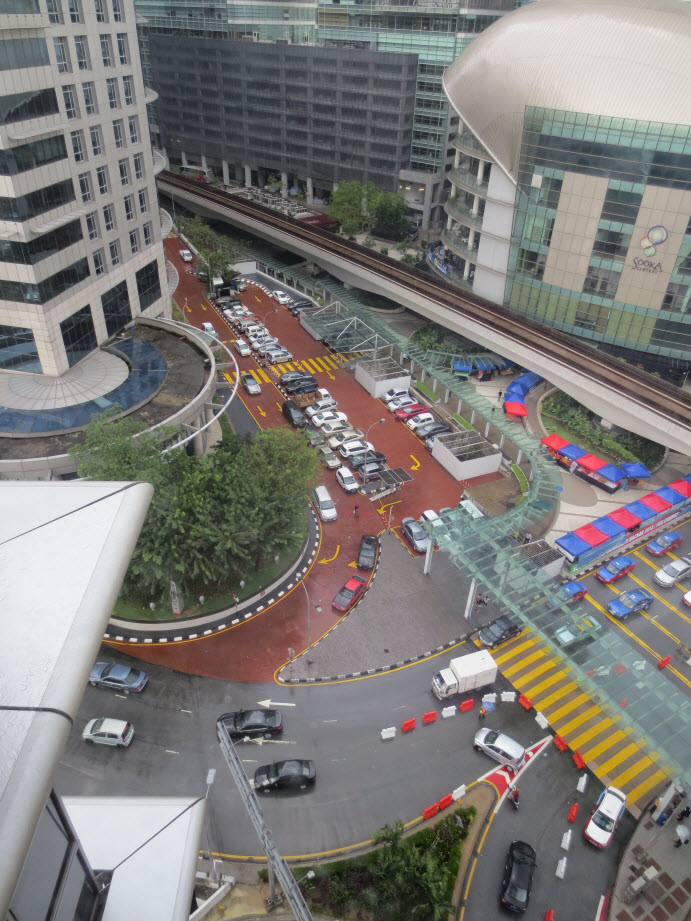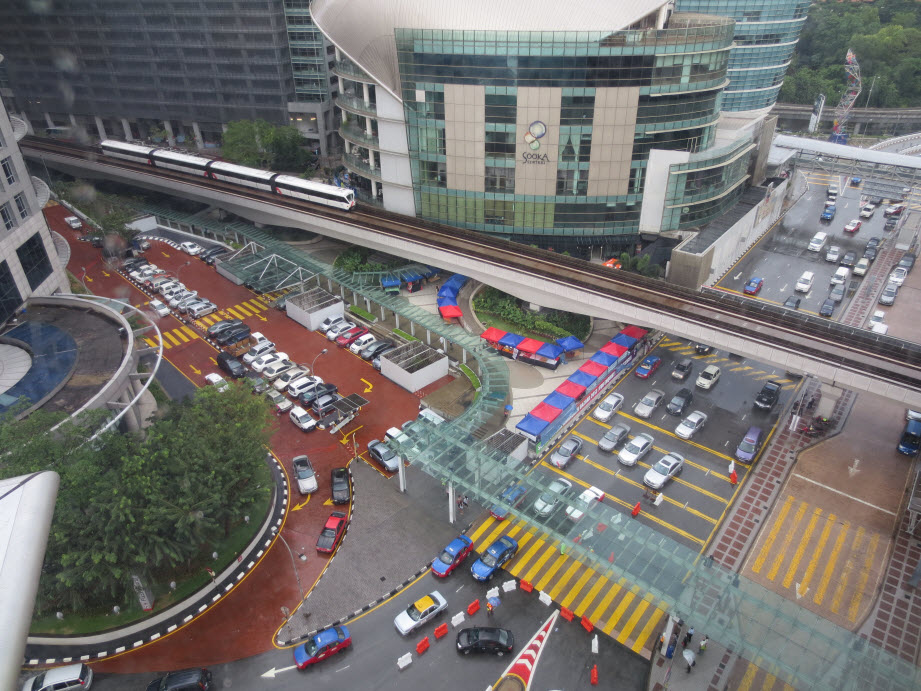 We took the subway over to the office of Mindvalley, also known as the Hall of Awesomeness. With a name that cool you have to worry about being disappointed when you get there, but this was not the case. The HoA is very cool and reflects the intensity and passion of the founders and staff. I got set up to present, and things went really well: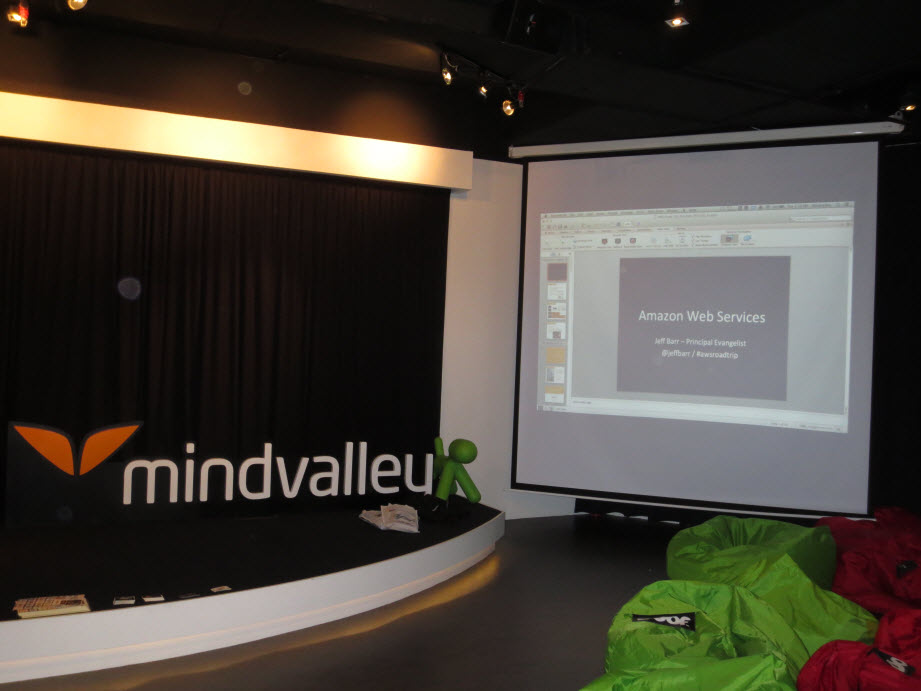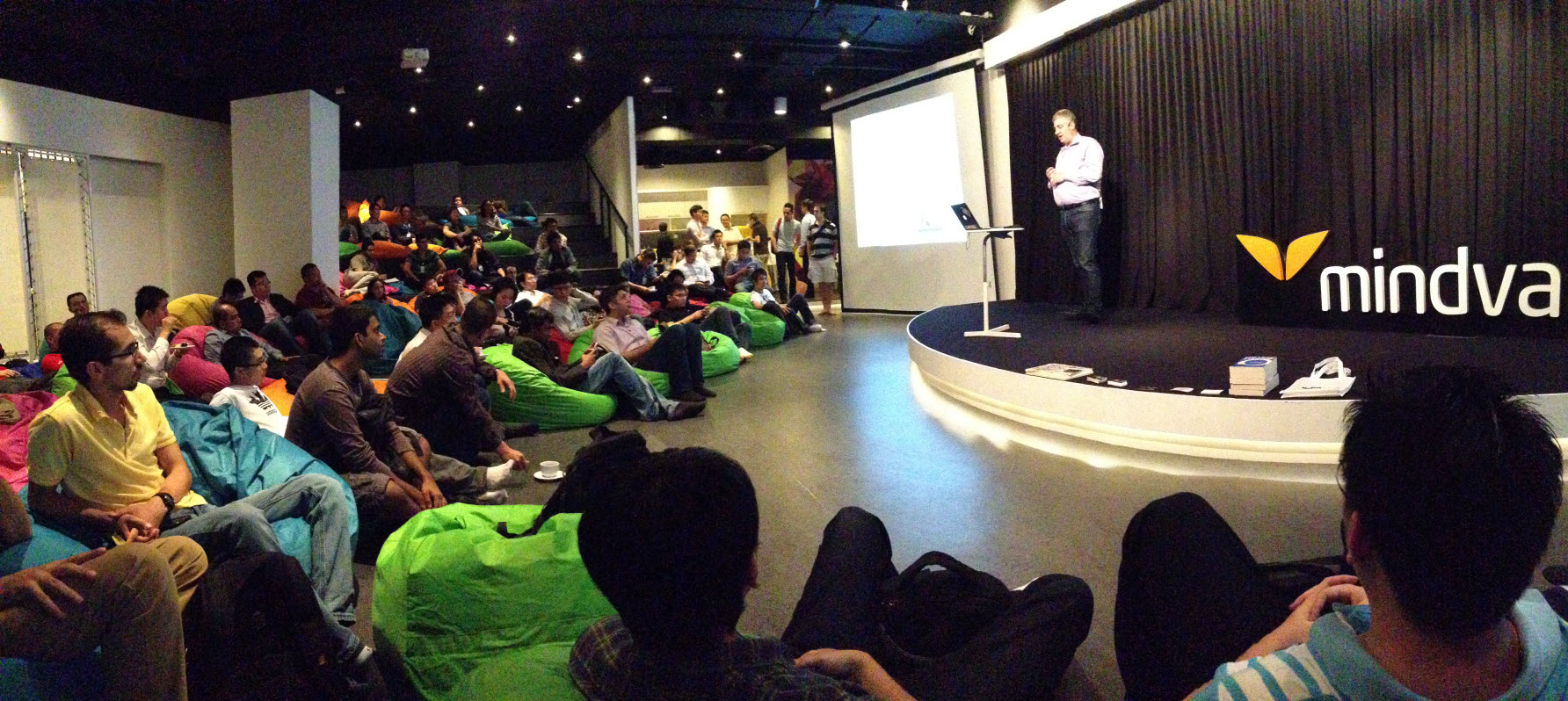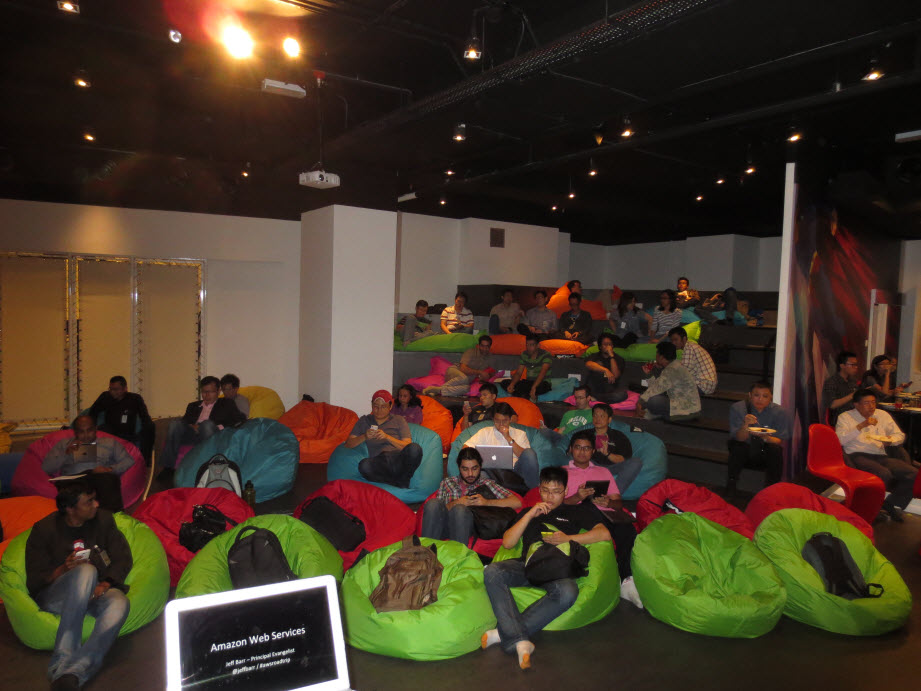 The audience was attentive and lively, and peppered me with great questions about AWS.
After things wound down, we retired to a rooftop bar to sneak a peak at the Petronas Twin Towers: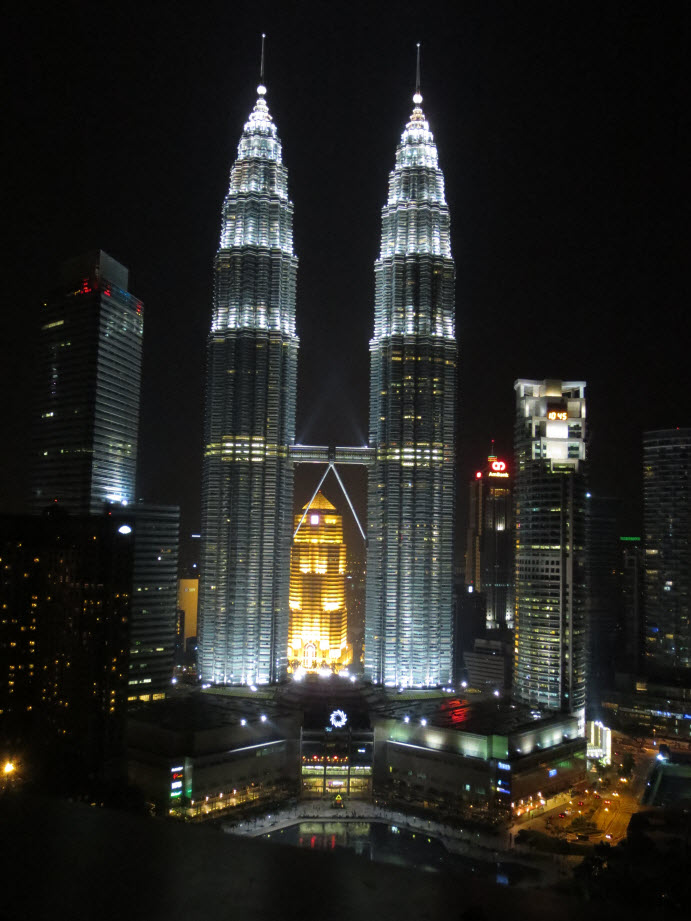 I was back at my hotel at 11:30 and asleep shortly thereafter. I'll return to Singapore today to get ready for tomorrow's AWS Summit.