My weekend basically disappeared, swallowed up as I crossed the International Date Line.
My day began in Seattle, with a very nice omelette skillfully and lovingly prepared by my daughter Tina. After saying goodbye to my family, I stepped outside and into a town car waiting outside: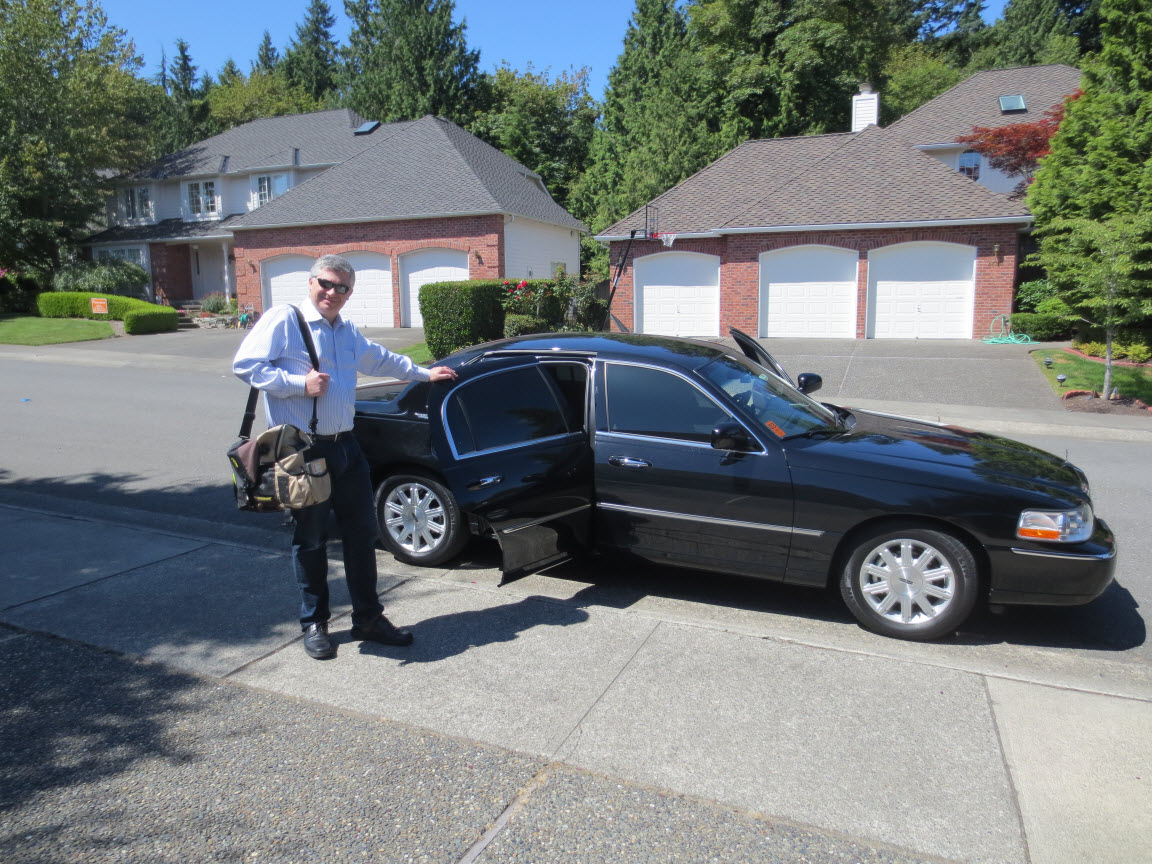 I arrived at Sea-Tac, checked in, and boarded my Korean Air flight that would take me from Seattle to Seoul, and from there to Singapore: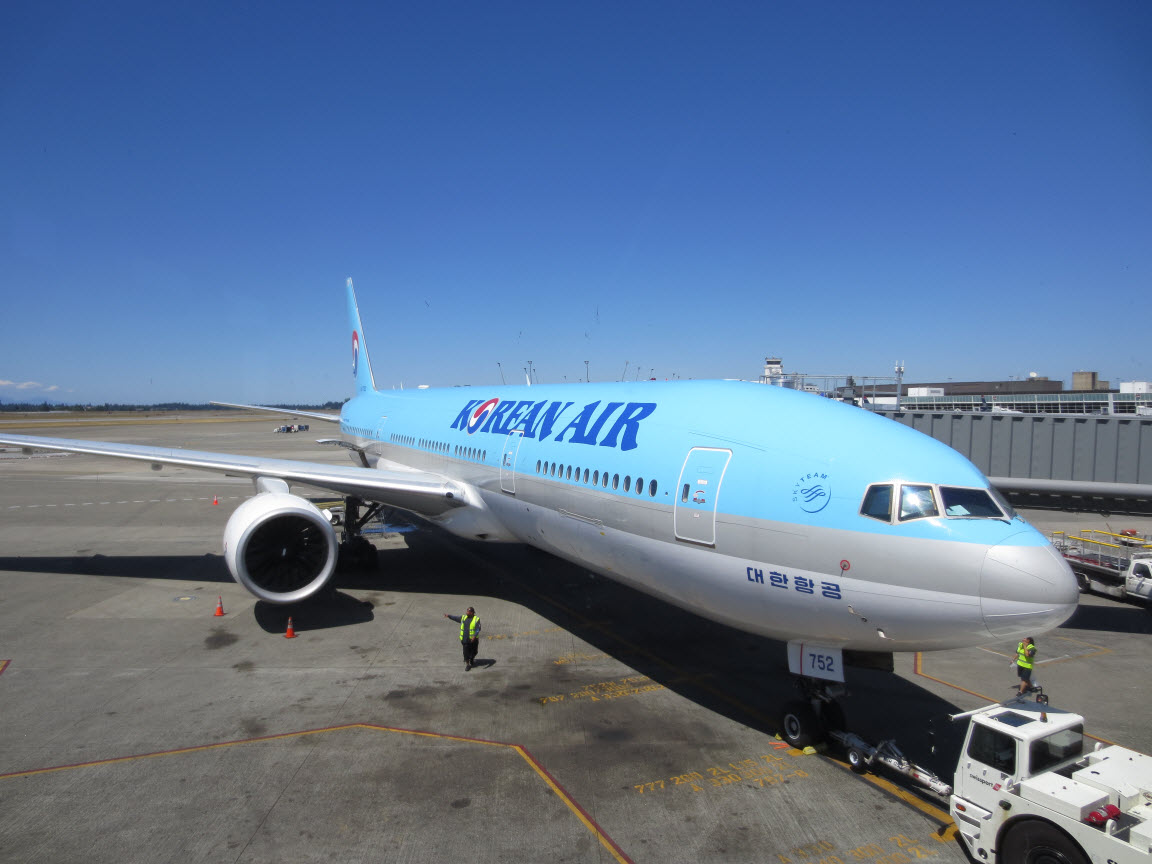 The flights were long yet pleasant. I had an empty seat next to me on both flights, which gave me just a little bit more room to spread out. The in-flight meals and entertainment were both good and the time passed fairly quickly (11 hours to Seoul and another 6 to Singapore). I watched a couple of movies and read a couple of books (including Steve Martin's biography ) on my Kindle Fire.
My connection in Seoul was very tight; by the time I went through the internal security and walked to the gate, my flight was already boarding.
I arrived in Singpore minutes before midnight, went through customs very quickly, found my luggage, exchanged some US dollars for their Singapore equivalents, and got into a long taxi line. I'm guessing that the line was longer than usual due to a couple of factors. First, it was late and the train was closed. Second, it appears that many Singaporeans go away for the weekend with little more than a small carry-on. The line moved fairly quickly and I was in a taxi before too long.
The taxi whisked me to the Marina Bay Sands and I was checked in within minutes. The lobby is huge and I need to spend some more time exploring before I leave: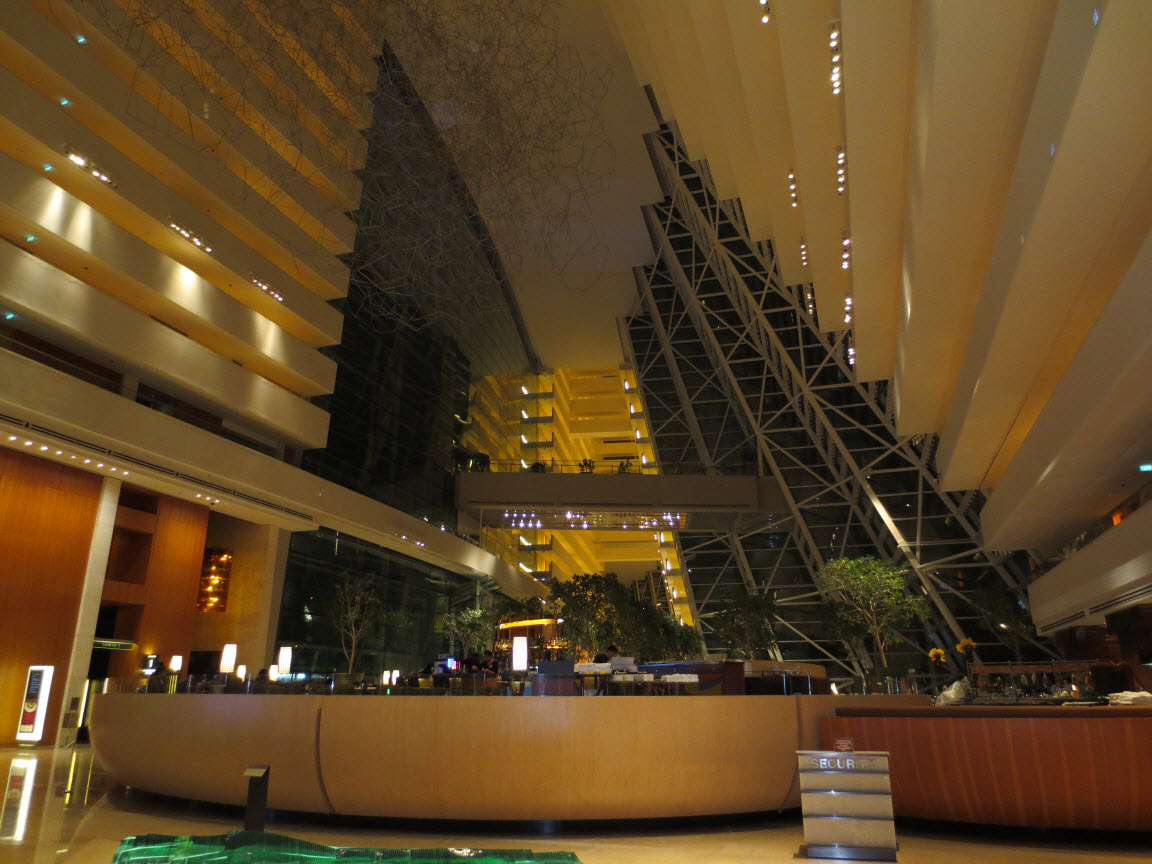 Here's my room: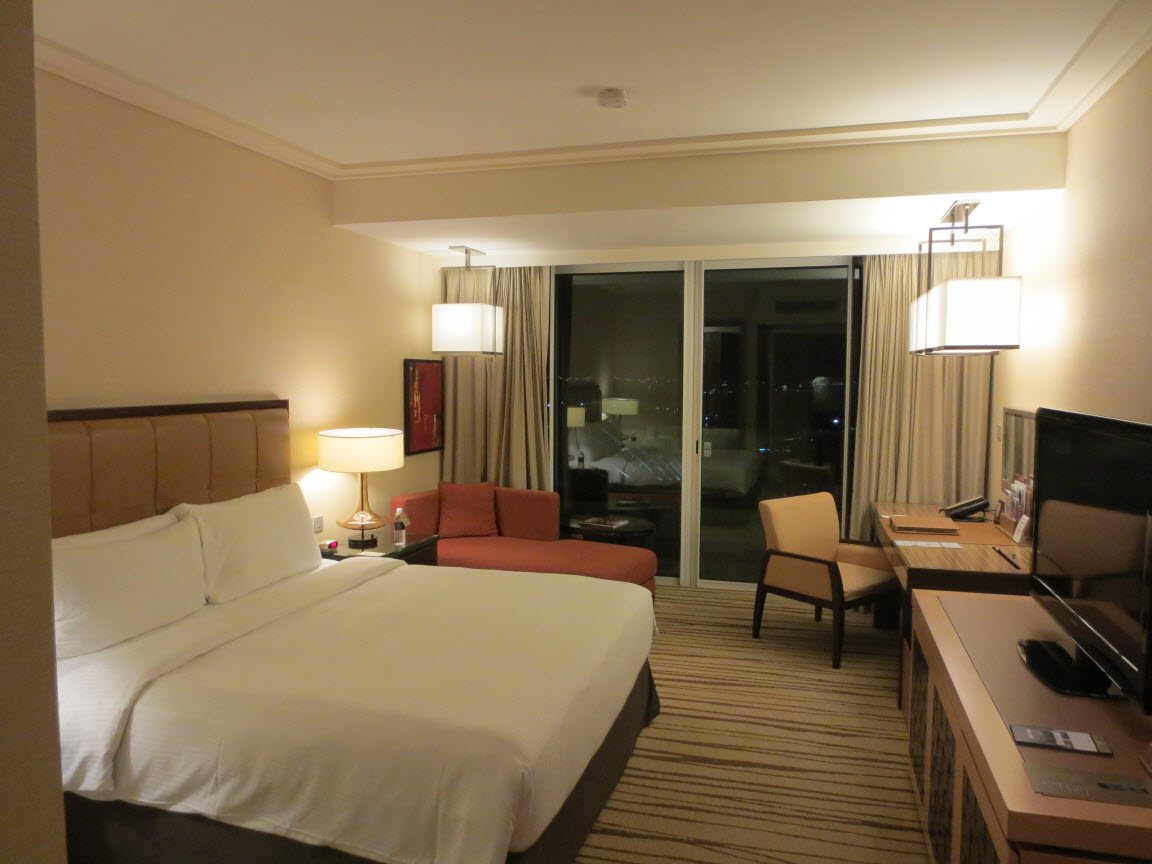 And here are some pictures of the view from the 24th floor: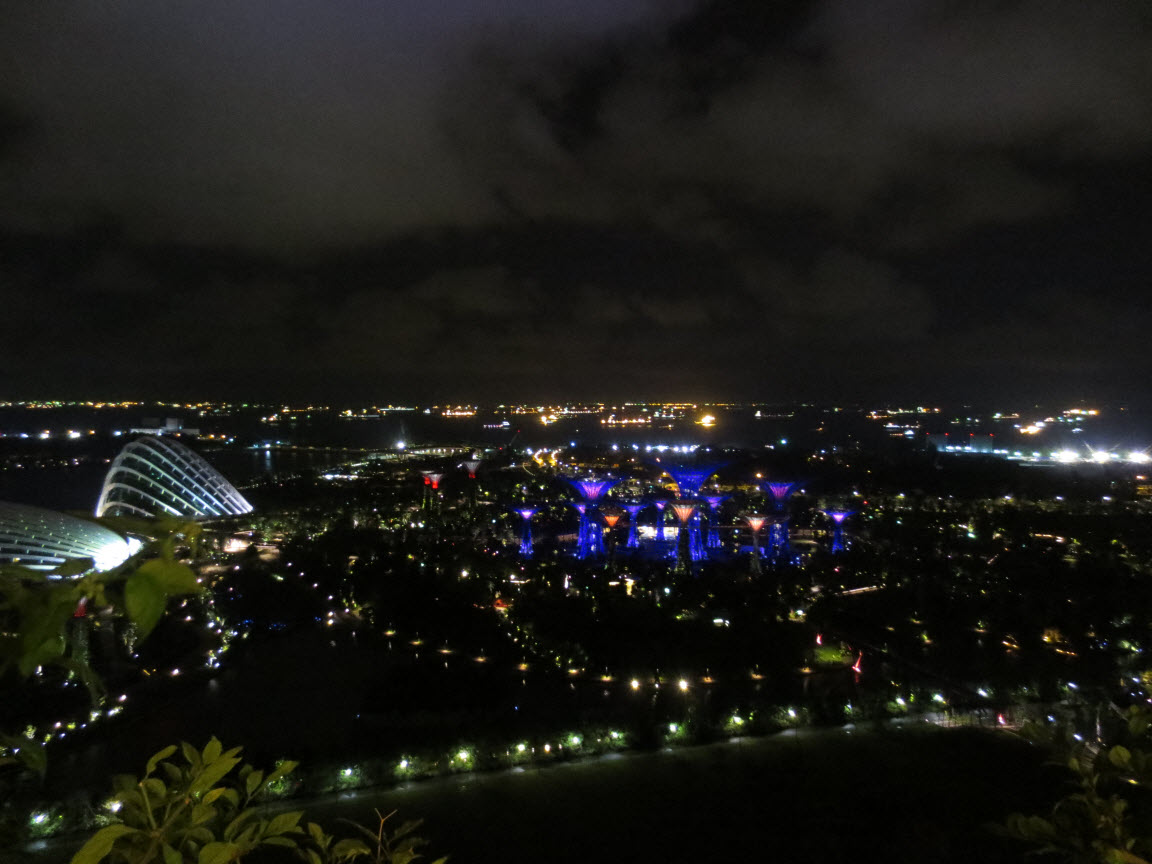 The Singapore Flyer is right outside of the hotel. With any luck I will have time for a ride: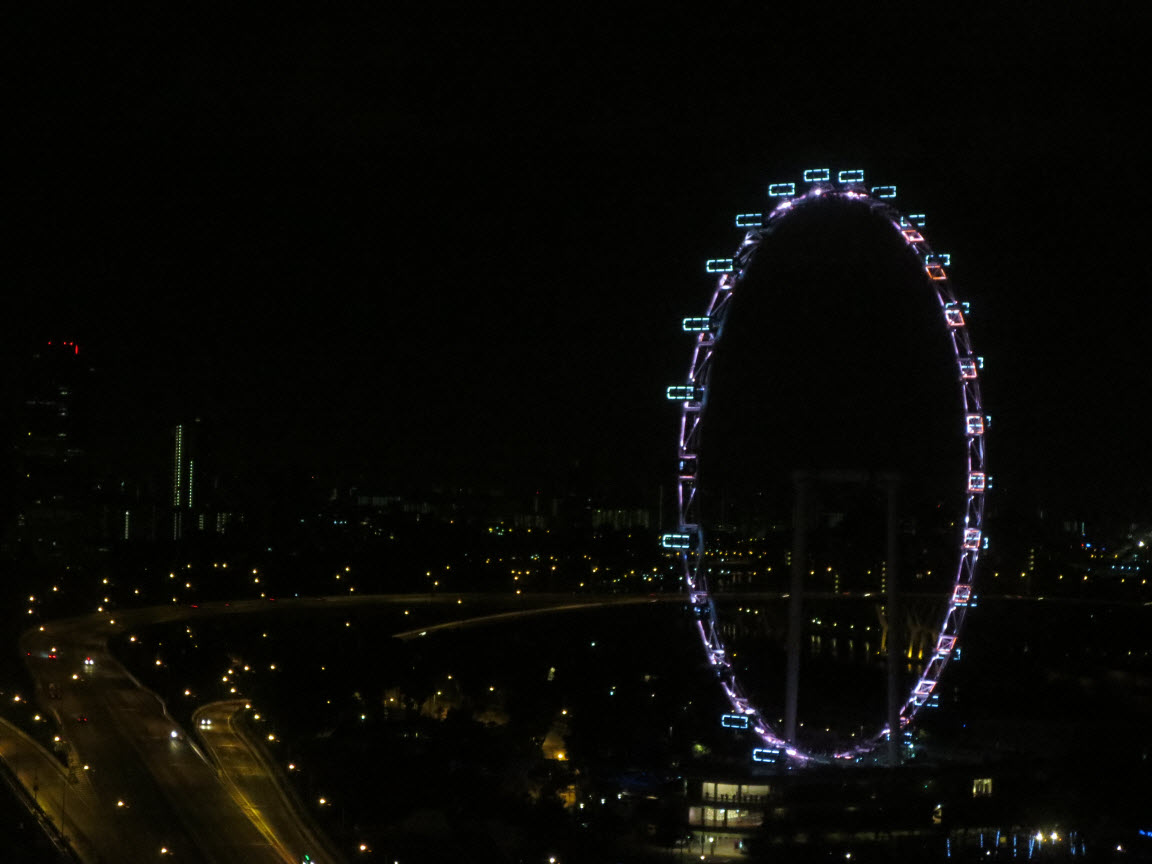 I messaged my family to let them know that I had arrived safe and sound, checked my email, and called it a night!