After a fairly decent night's sleep I got up and took a quick look out the window. The harbor was full of container ships: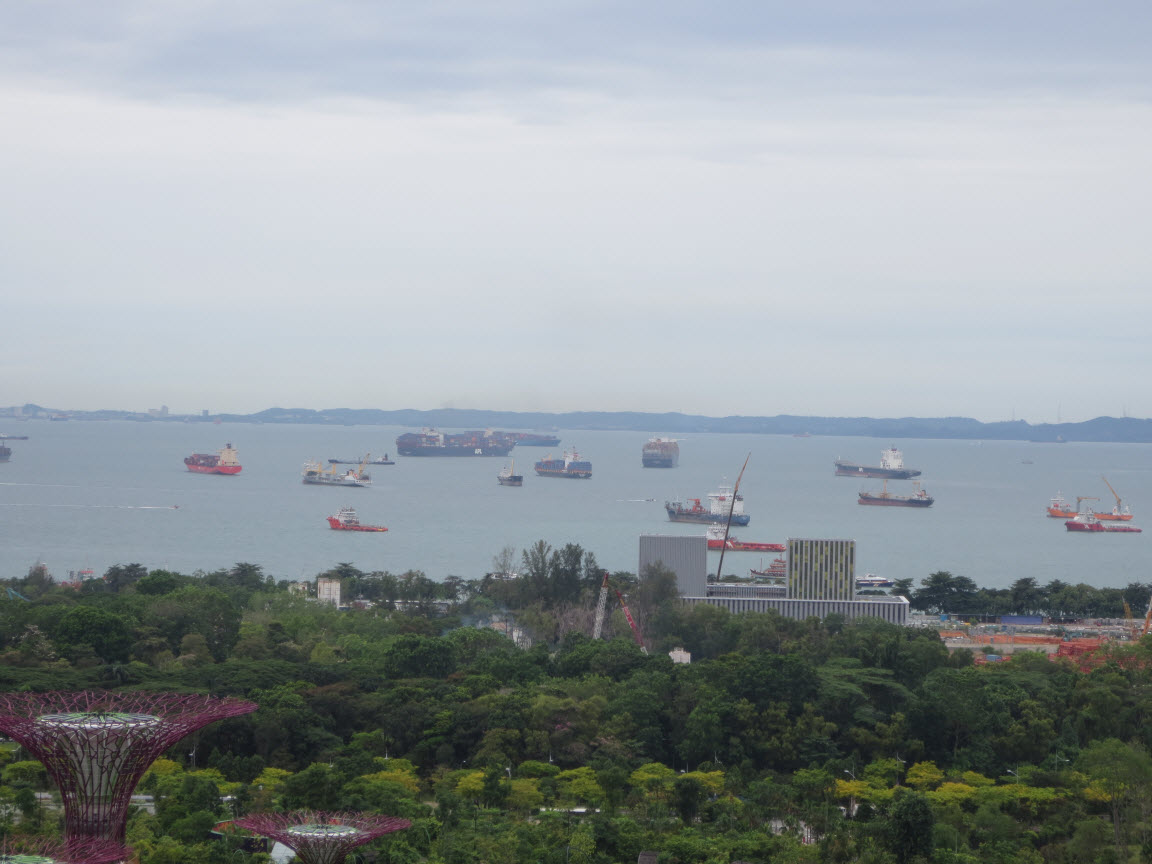 It turns out that the Port of Singapore is the world's second-largerst in terms of total shipping tonnage. The rest of the harbor is very picturesque: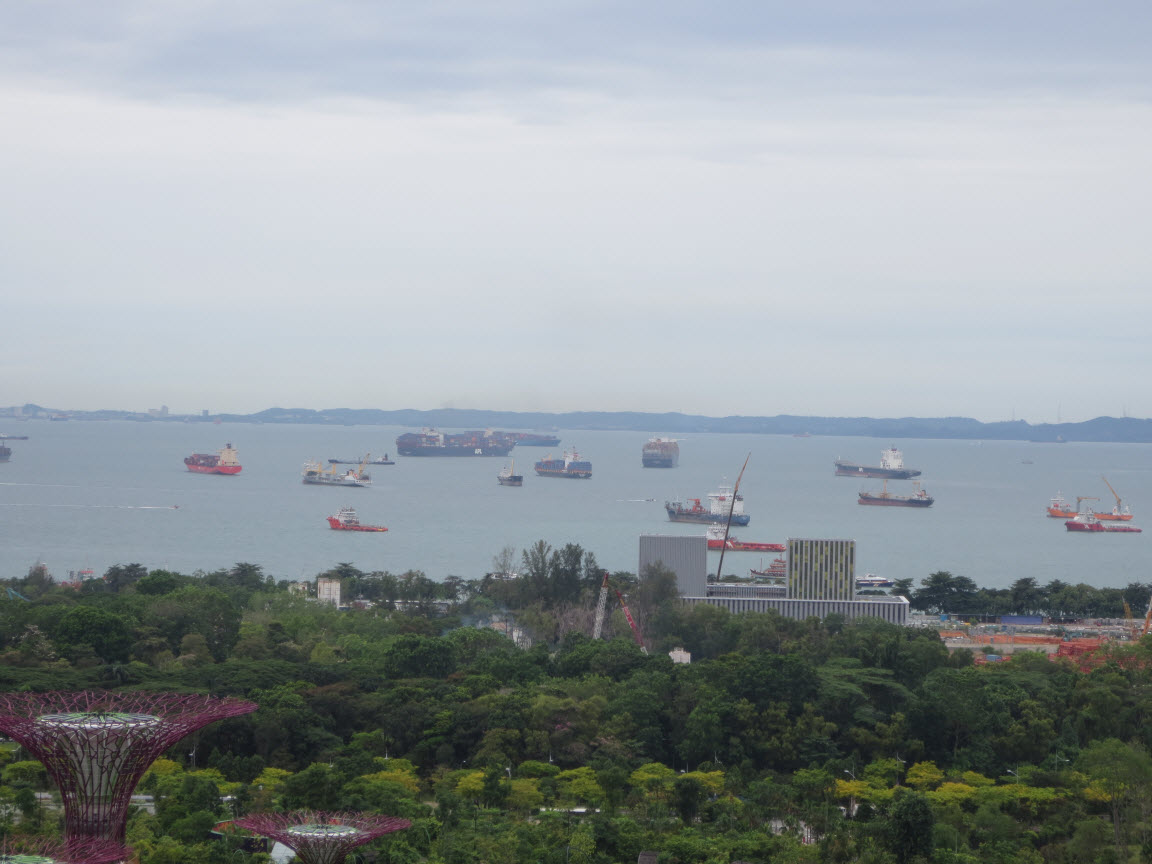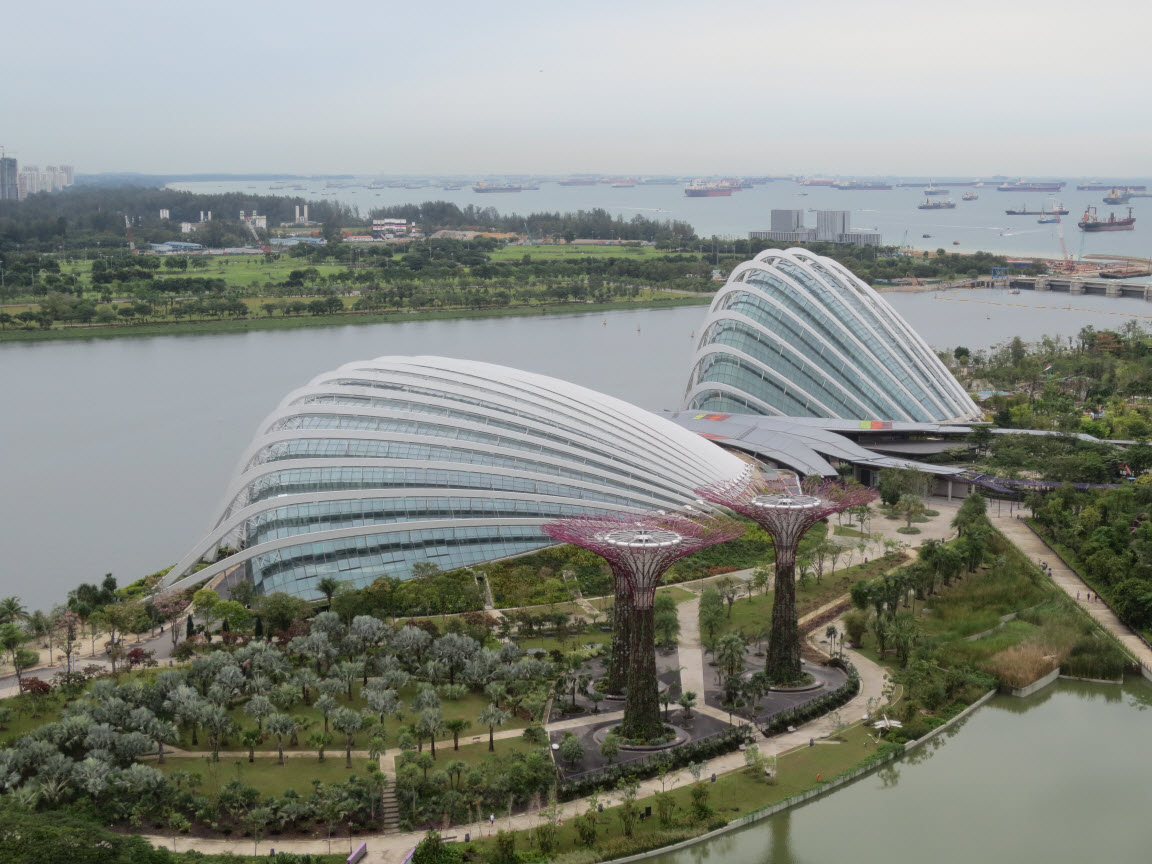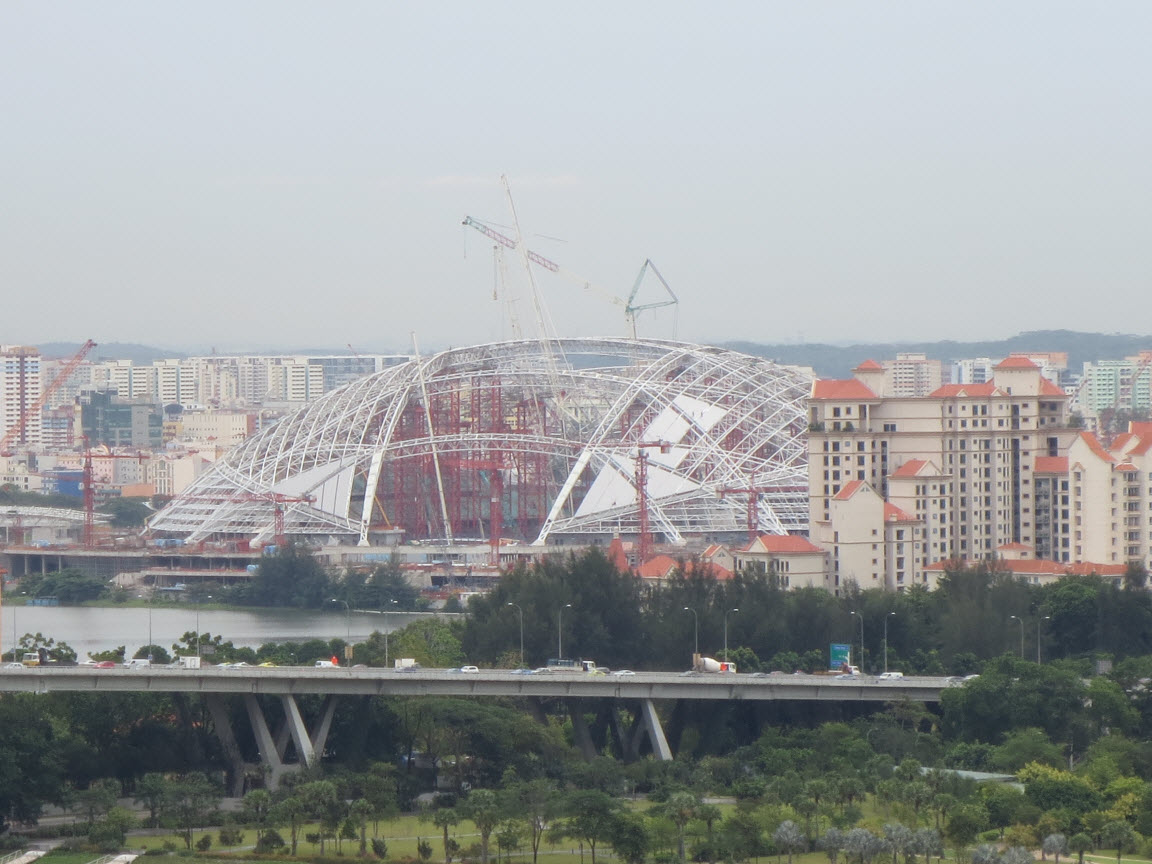 Here's a quick video pan of the same view:
From the elevator lobby I was able to see yet another interesting view: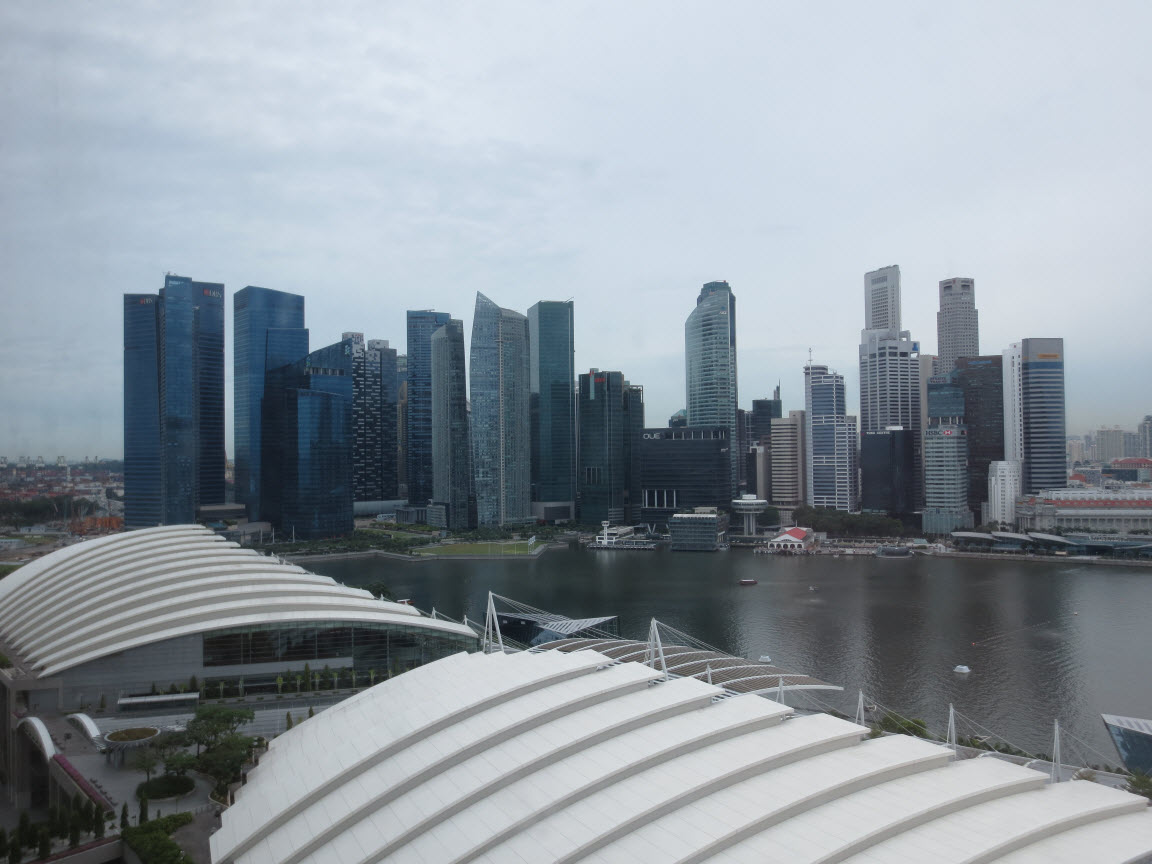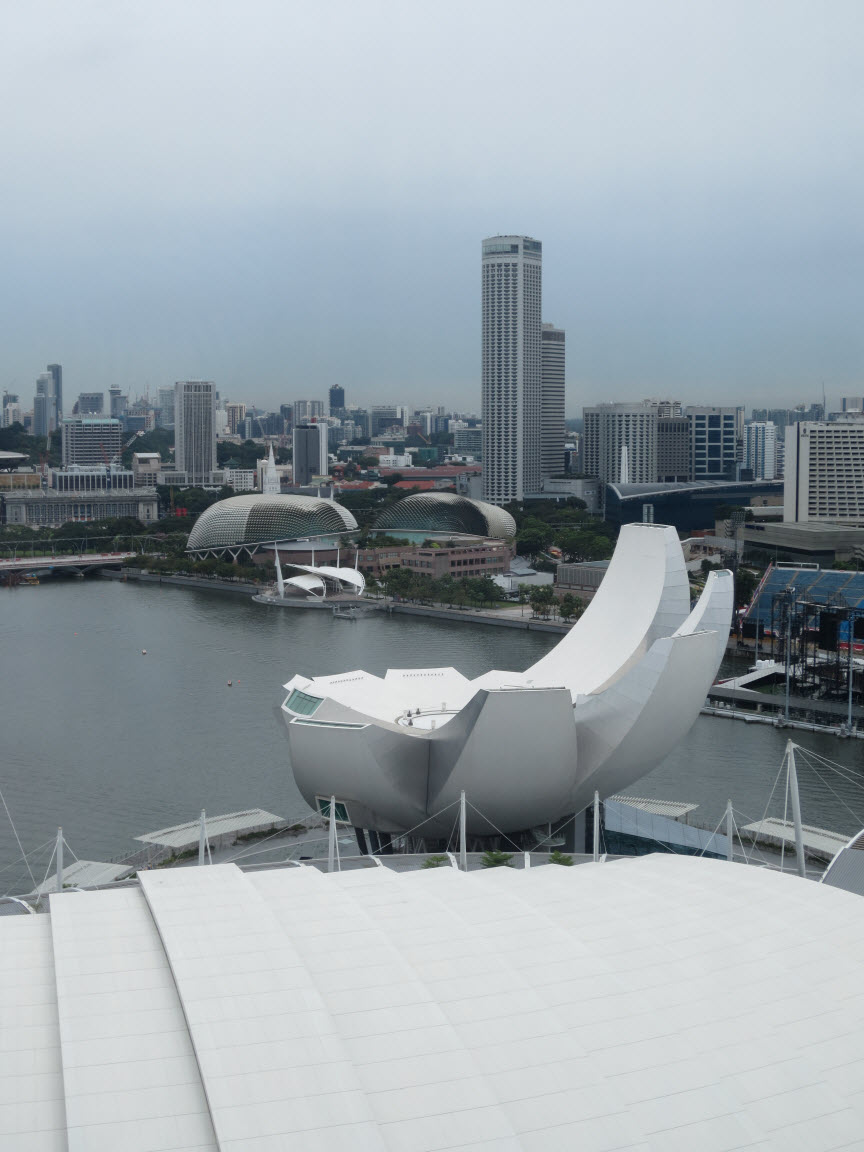 After taking care of my email and other duties, I took a taxi over to the AWS Singapore office. The taxi driver was singing along to Johnny Cash; for some reason this cultural short-circuit reminded me of a Pico Iyer book that I read many years ago.
Arriving at the office, I met my new colleague Markku Lepisto. He recently joined the AWS team and holds the title of Senior Technology Evangelist. We had a delicious Indonesian lunch (no photo, sorry kids) around the corner from the office.
I spent the afternoon working on this post, chatting with my colleagues, and preparing for my evening presentation.
Late in the afternoon we headed over to the offices of Roomorama and I gave my AWS talk. I had been warned that the audience might not feel comfortable asking questions, but this was not the case – in fact they were a very energetic and lively crowd: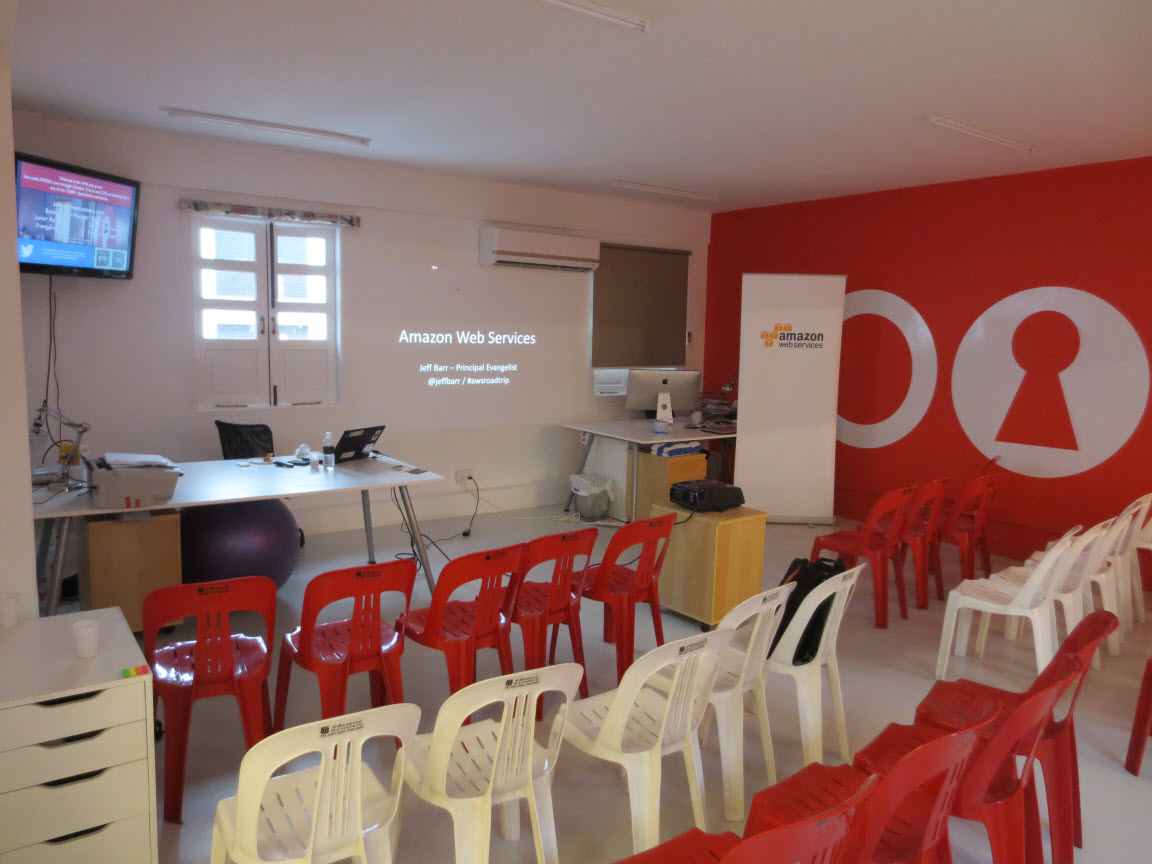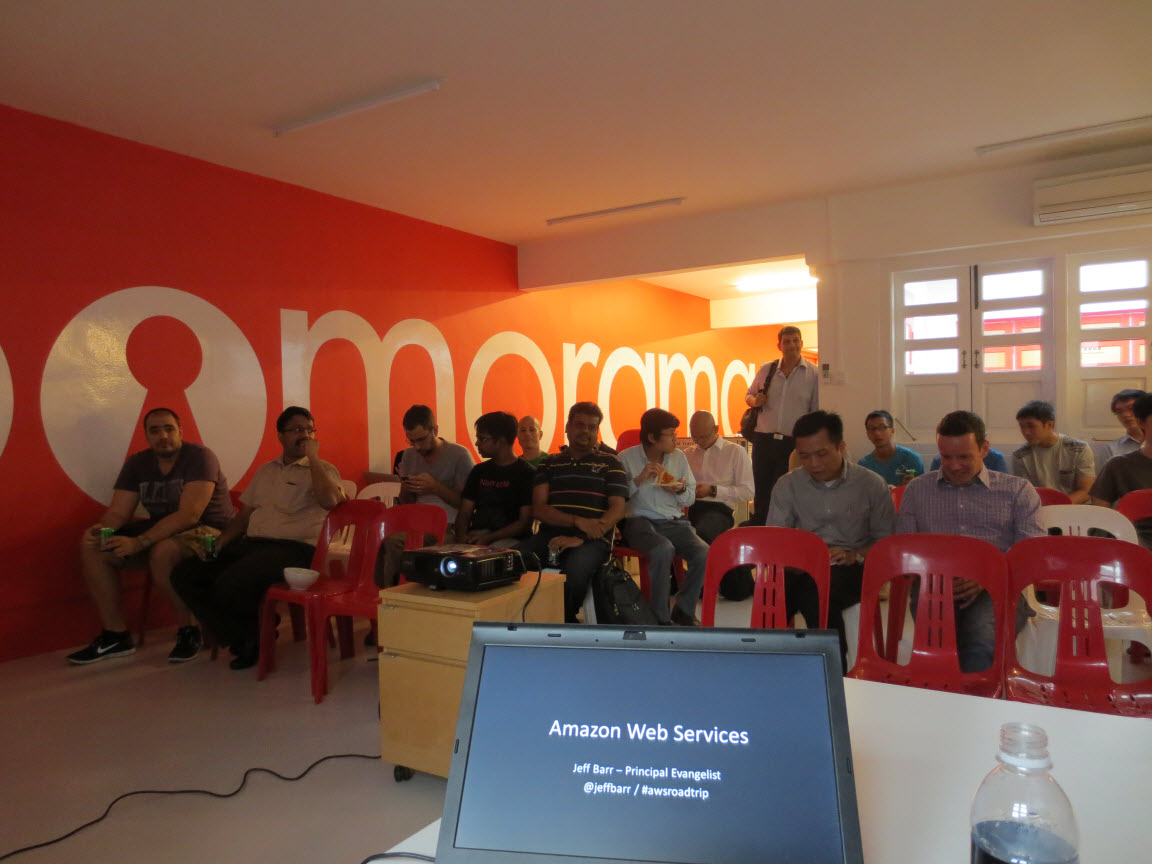 I returned to my hotel and enjoyed a room service dinner to wrap up the day. Tomorrow I will head back to the airport, fly to Kuala Lumpur, meet with a customer, and then speak at the Kuala Lumpur AWS User Group.