I awoke before 6 AM after sleeping more soundly than a hibernating bear!
I wrote yesterday's blog post and was on the road out of Portland by 8 AM. After a quick stop for gas it was smooth sailing into Washington. Here's my exit video:
I pulled in to a gas station to fill up, only to realize that Oregon is just one of the two US states that mandates full service (the other is New Jersey).
As I was getting close to home, my wife called and asked me to slow down so that they would have enough time to prepare for my arrival. I drove up our hill and was greeted by an actual finish line: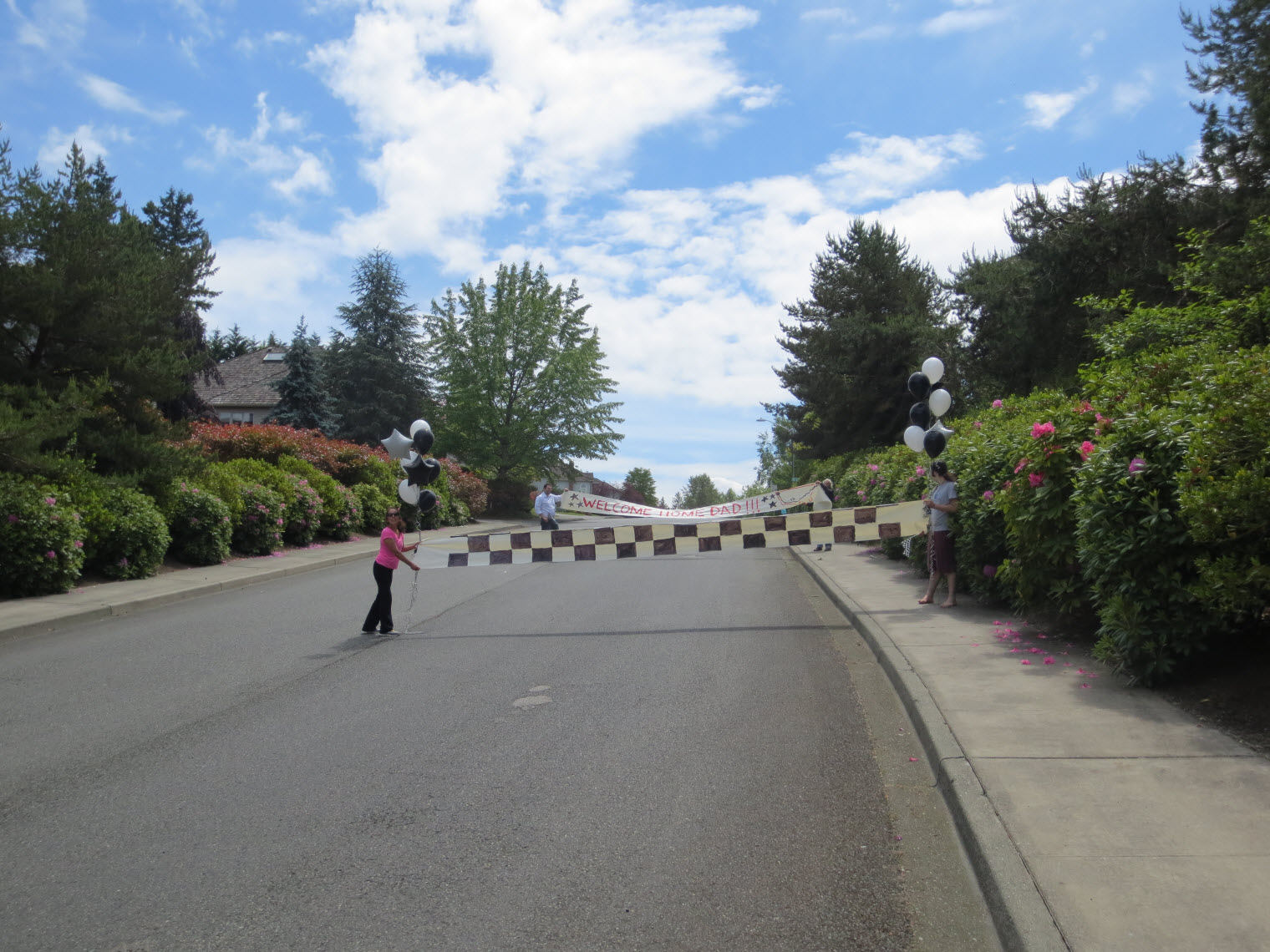 My family went all-out to welcome me with a finish line, checkered flags, balloons, signs, and more: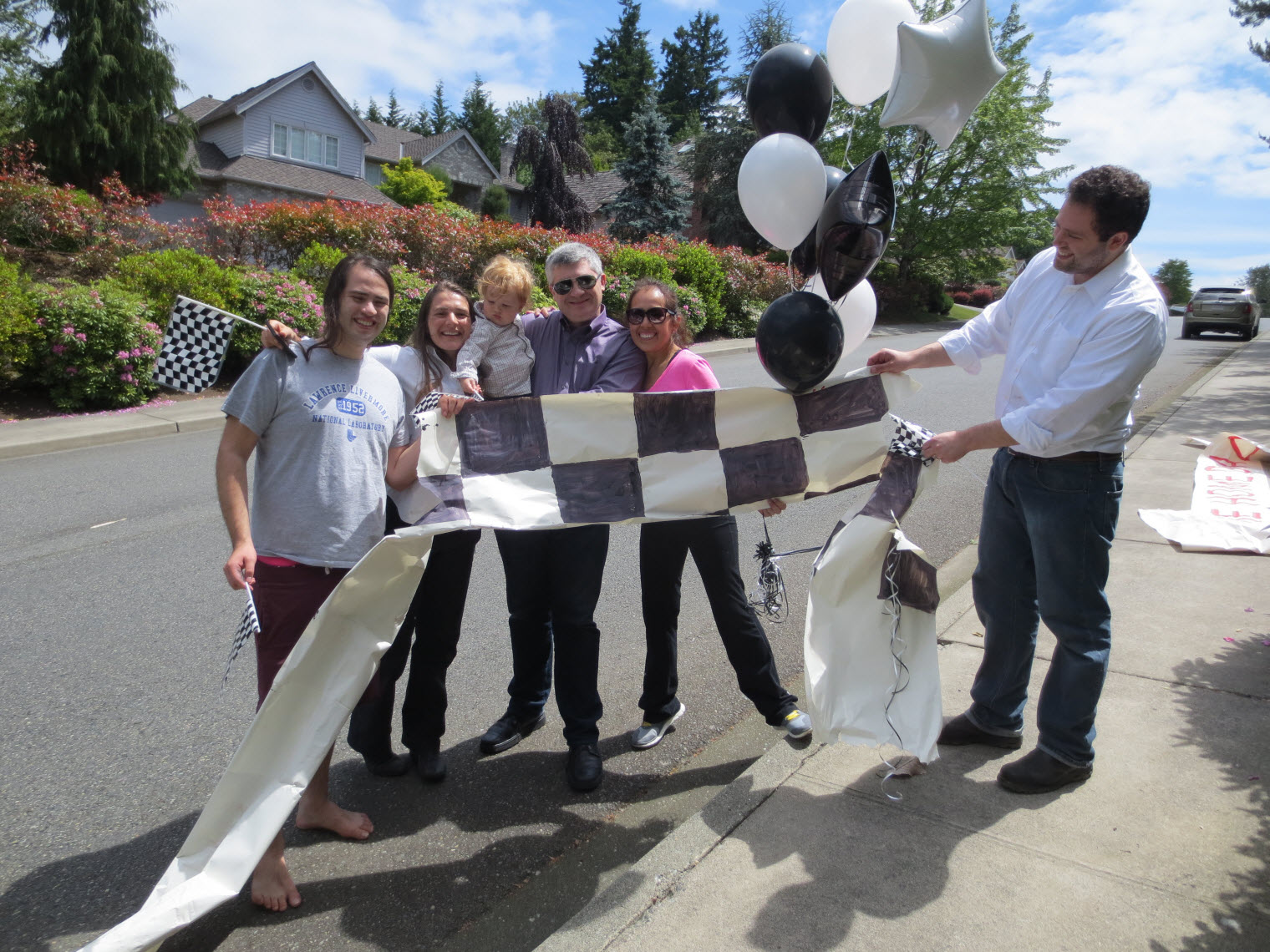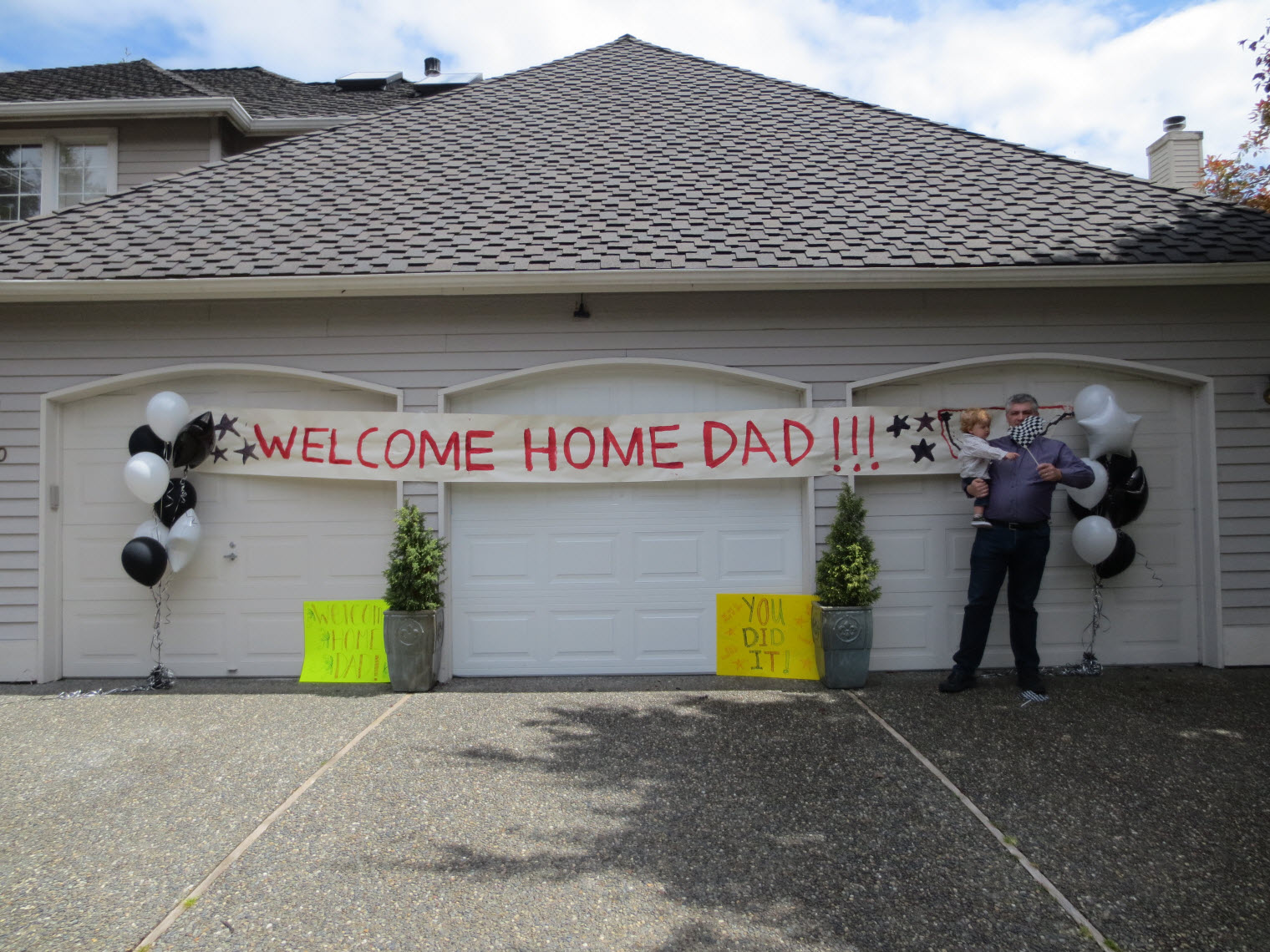 My grandson Jeffrey was happy to see me, and I was overjoyed to see him: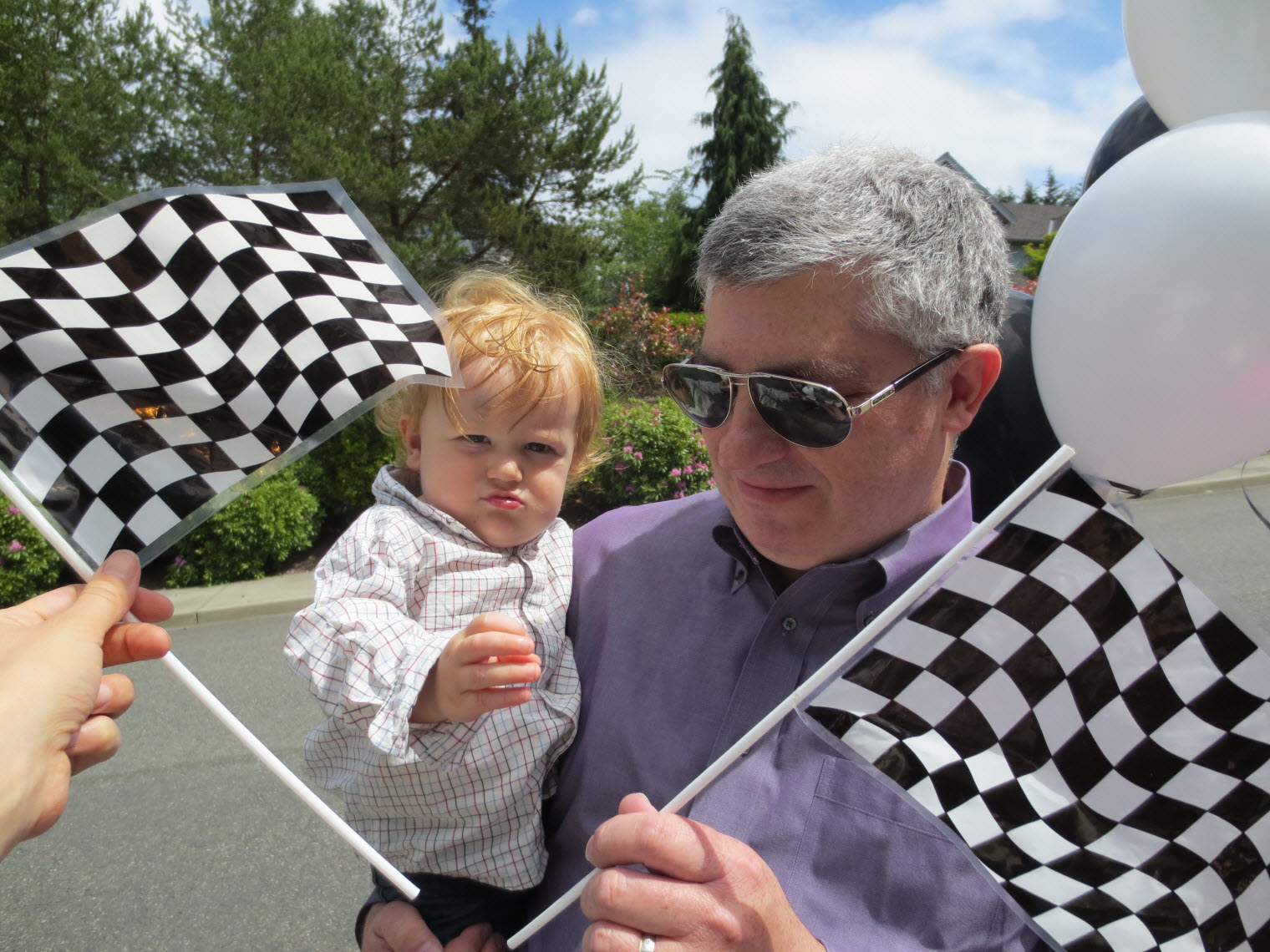 My daughter Grace made a pair of really nice signs for me: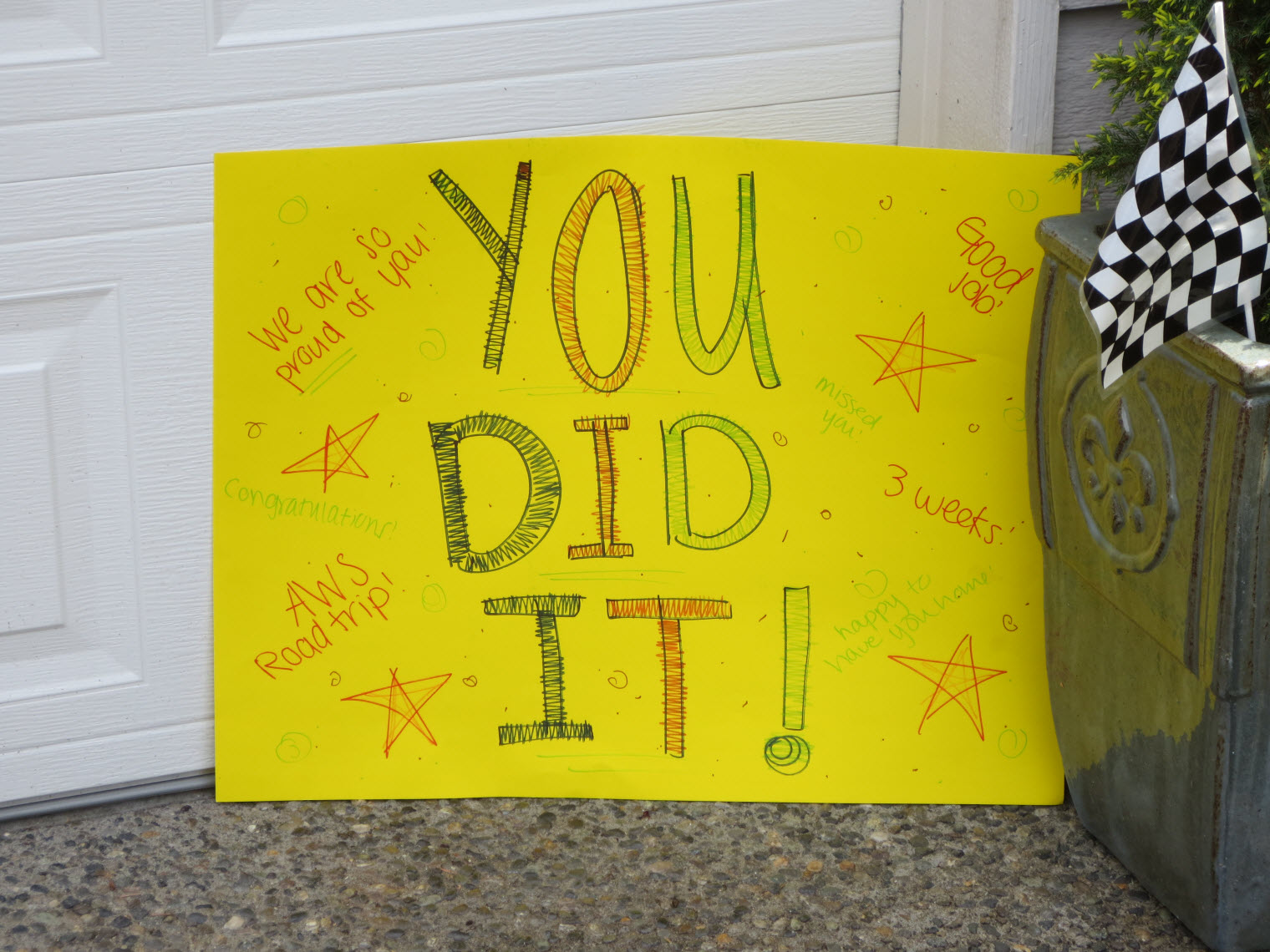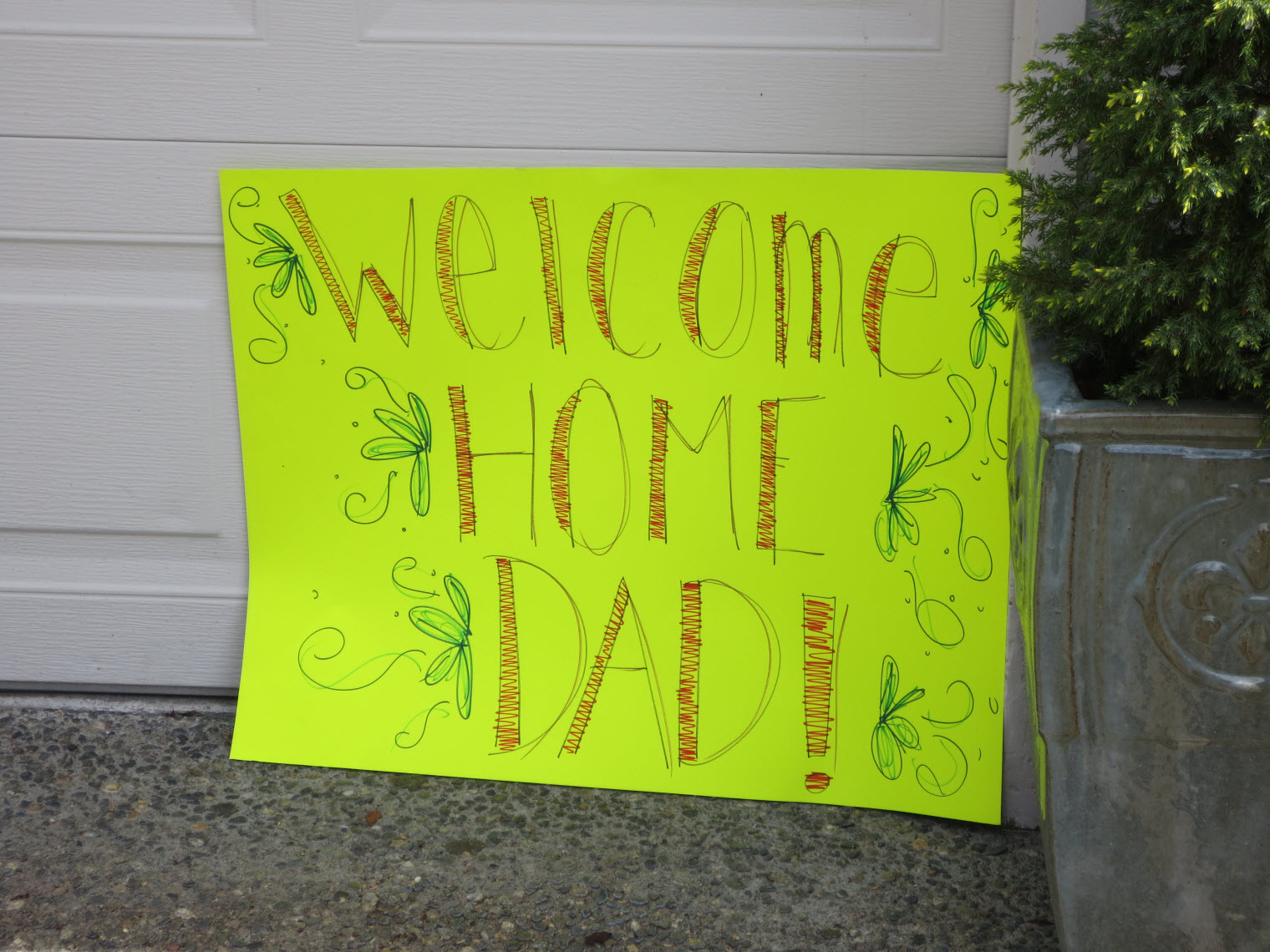 Sadly, I turned the video camera off at the bottom of the hill and didn't capture my drive across / through the finish line.
The drive from Portland to Seattle covered 197 miles. Here are my final stats for the trip:
Total Miles: 5550.7
Fuel Economy: 21.9 MPG
Gas Consumed: 252 gallons
Driving Time: 104 hours
I'll be speaking in Seattle on Monday; if you have already registered I look forward to seeing you there.
To truly finish up this trip I need to write my internal trip report, file my expenses, and write a report for my UW MCDM Independent Study class.