Whew! Today was that day I had been dreading – way too much traffic and a lot of night driving.
I woke up in San Francisco and prepared for a private meeting. The organizers sent a nice sedan and drive to pick me up. The view from their 25th floor office was spectacular: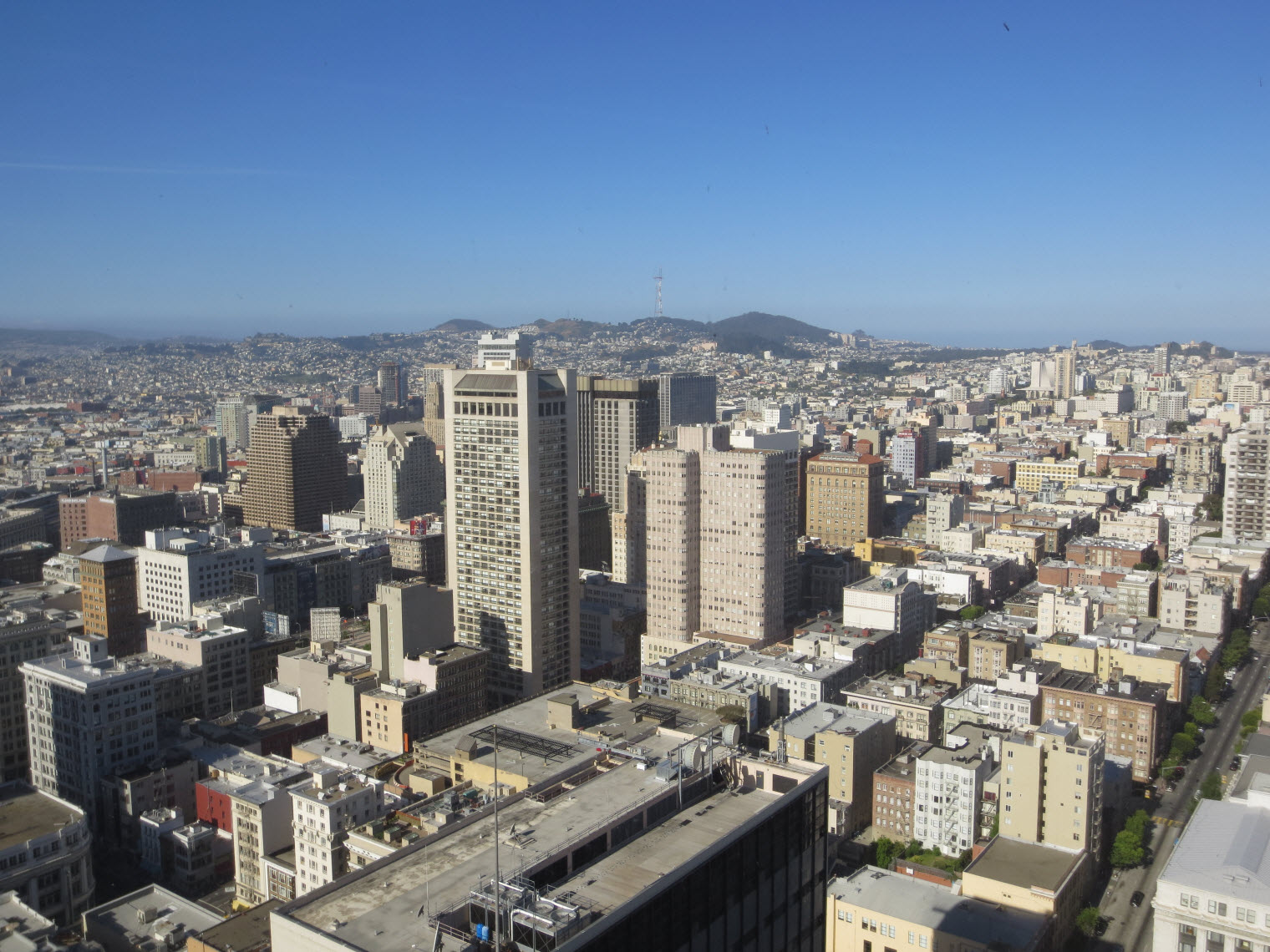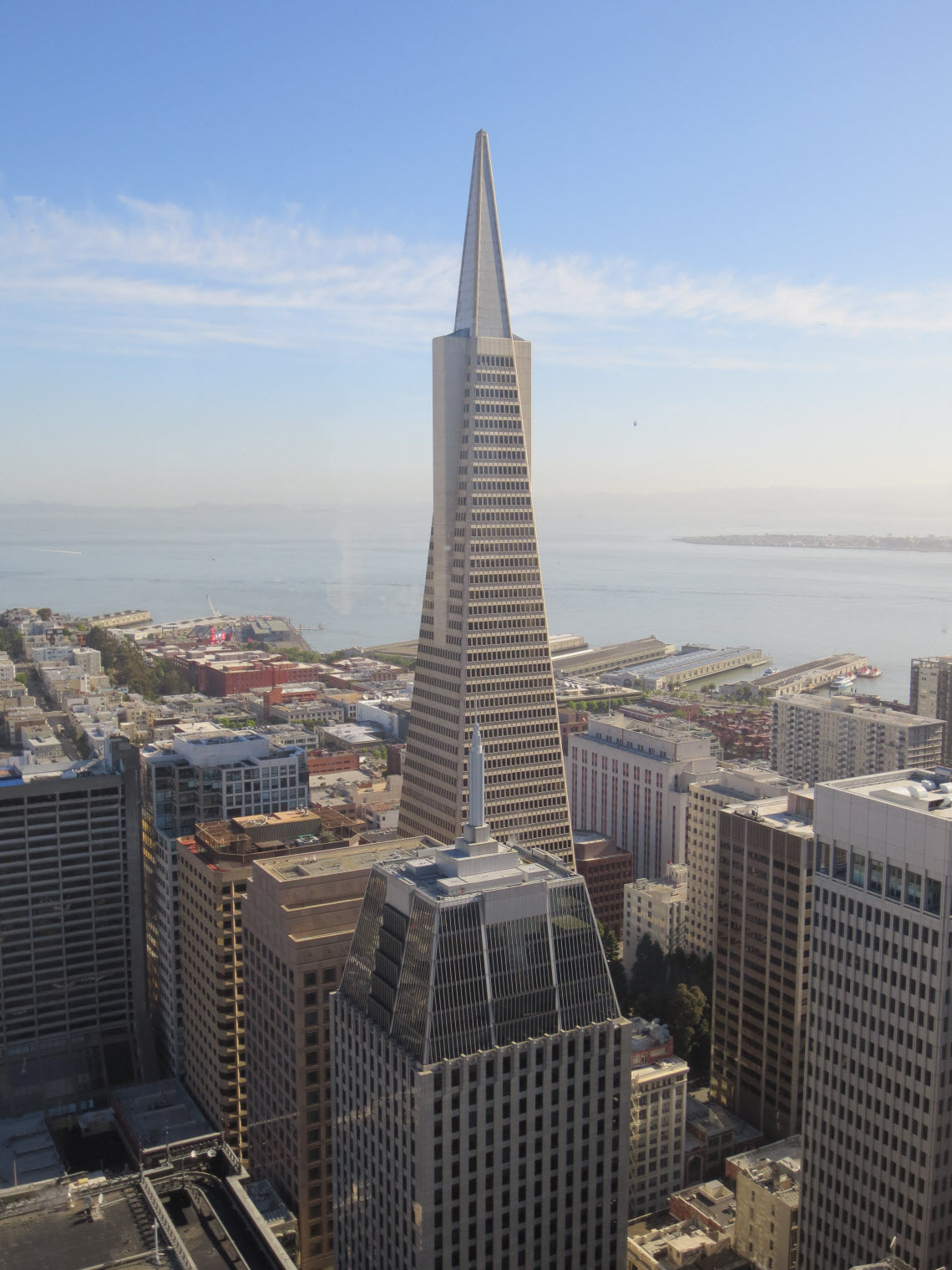 I spent an hour answering all sorts of AWS tech questions for this group. The driver picked me up and took me back to my hotel, where I checked out and then taxi'ed over to the main event for the day, my AWS presentation at the headquarters of Boundary. I accidentally gave the driver the wrong address, omitting the leading thousands digit. Fortunately I noticed this before leaving the taxi and he took me to the right address with no further confusion.
I met up with Gary Houston and Loretta Lowe of Boundary and got ready to speak.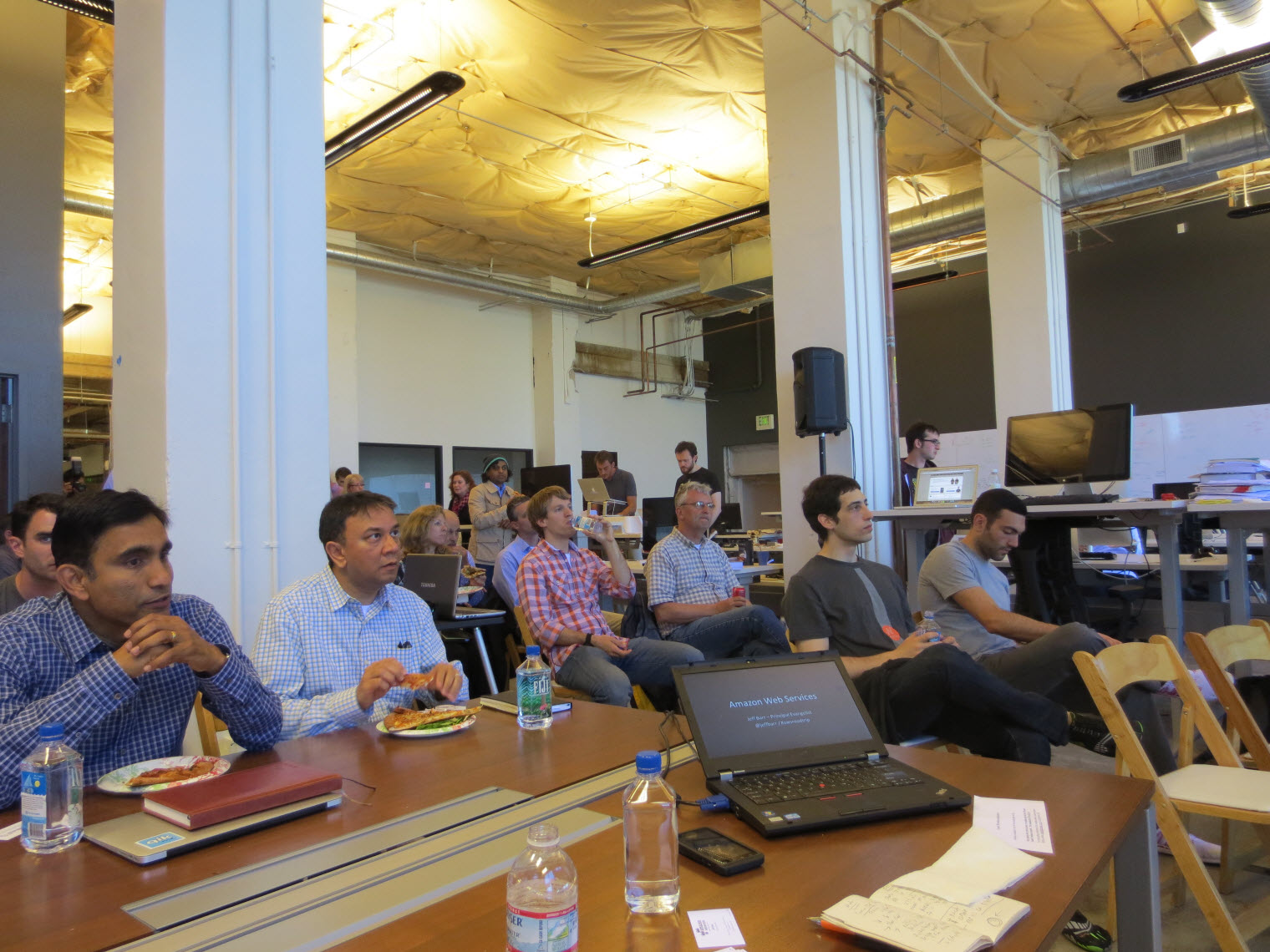 Boundary's Cliff Moon introduced me: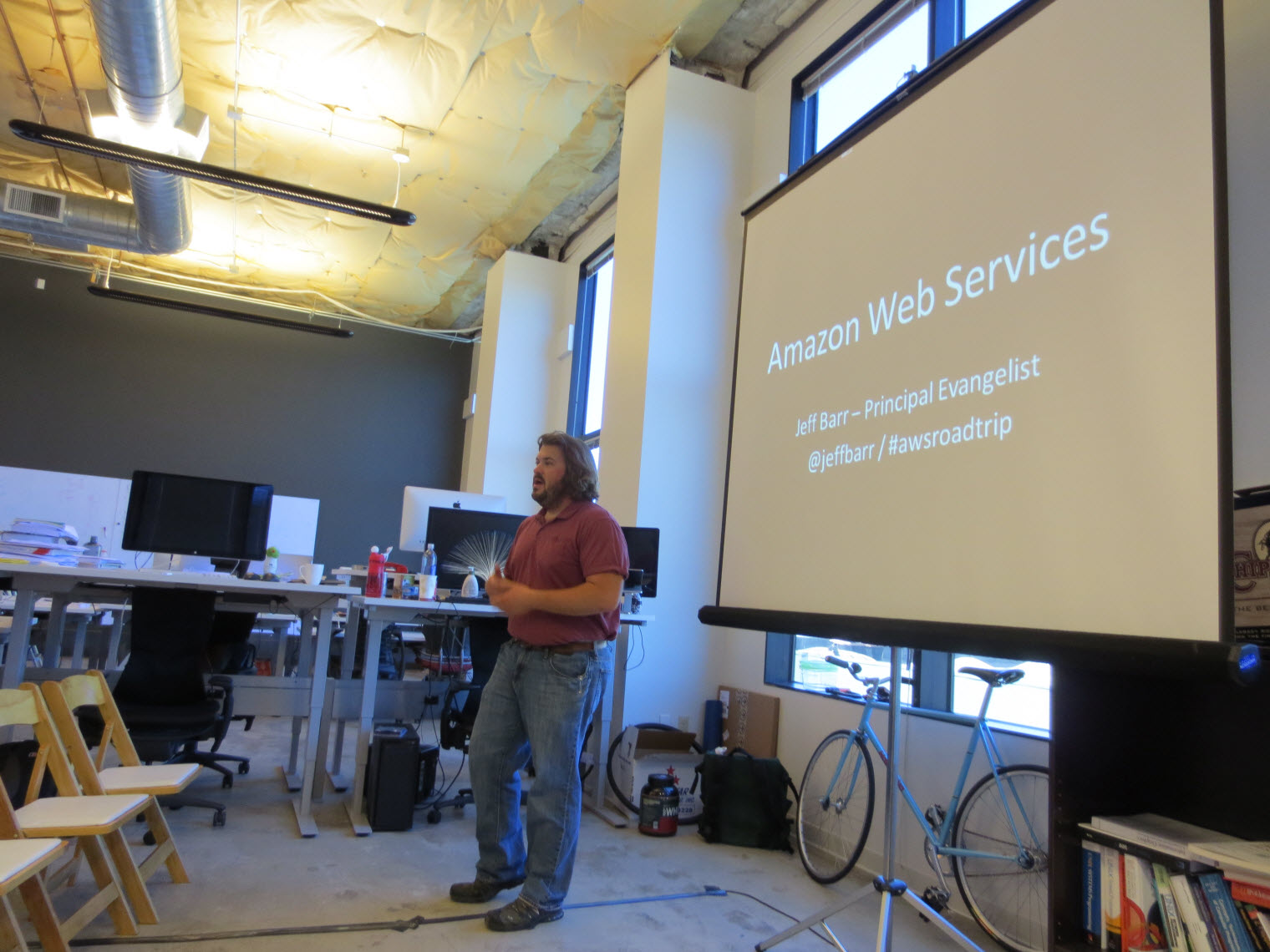 The session went well, with plenty of good questions. Time was limited so I used a slightly shorter presentation and talked even faster than usual.
I returned to my hotel to fetch my luggage and my car, and settled in for what I thought would be a relatively easy 5 or 6 hour afternoon drive to Medford (Oregon). I figured that the "escape" from San Francisco would be the most challenging, and that the rest would be a piece of cake. Little did I know how wrong that would prove to be.
Here's the video of my departure from San Francisco:
Traffic started to build shortly after I turned the camera off. Four hours in to my trip, I had driven just 96 miles. I spent an entire hour creeping along at 2-4 MPH. I tried to find an alternate route using Waze but all options were equally bad: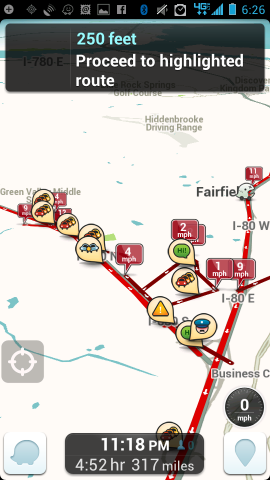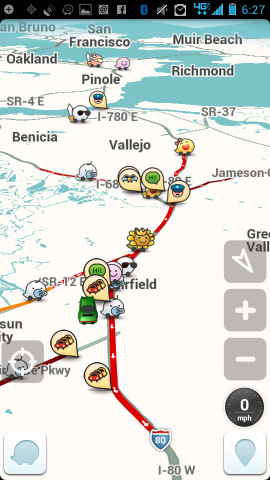 I pulled off at the next exit, got some gas, and spent an hour or so walking around a mall. By the time I got out, traffic was moving at 15-20 MPH, so I set out for Medford. It was past 6:30 PM and I still had 300 miles to drive.
I hit the 5000 mile mark shortly before arriving in Medford (rest assured that I pulled off of the road and stopped the car in order to take this picture):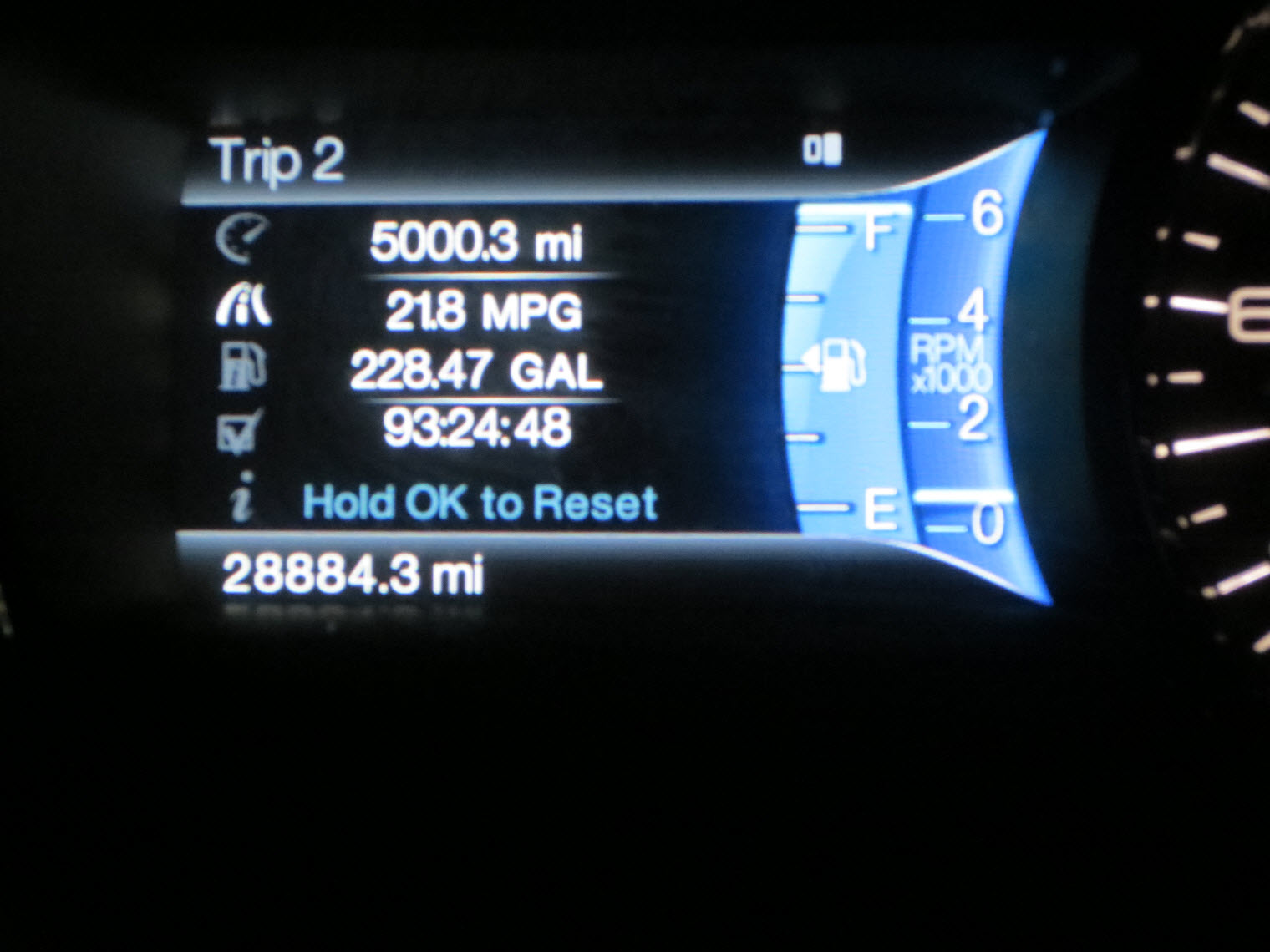 I drank lots of water and played lots of music to stay alert, and ultimately pulled in to the Red Lion Hotel of Medford at around 11:45 PM. The front desk clerk gave me a very nice suite, further enhanced with some water, juice, fresh fruit, crackers, and cheese left for me by the guest services manager.
I finalized a late-night blog post and hit the sack at 1:20 AM, with the alarm set for 6:15, sleeping like a hibernating bear in-between.
Total miles for the day: 358.5