I was up at 4:30 AM, out of the hotel at 5:15, and dropped Carmen off at the Santa Barbara Airport at 5:30. She flew home to Seattle via an indirect route that took her through Phoenix.
I took a short walk to see the beach and to rest up for the day to come: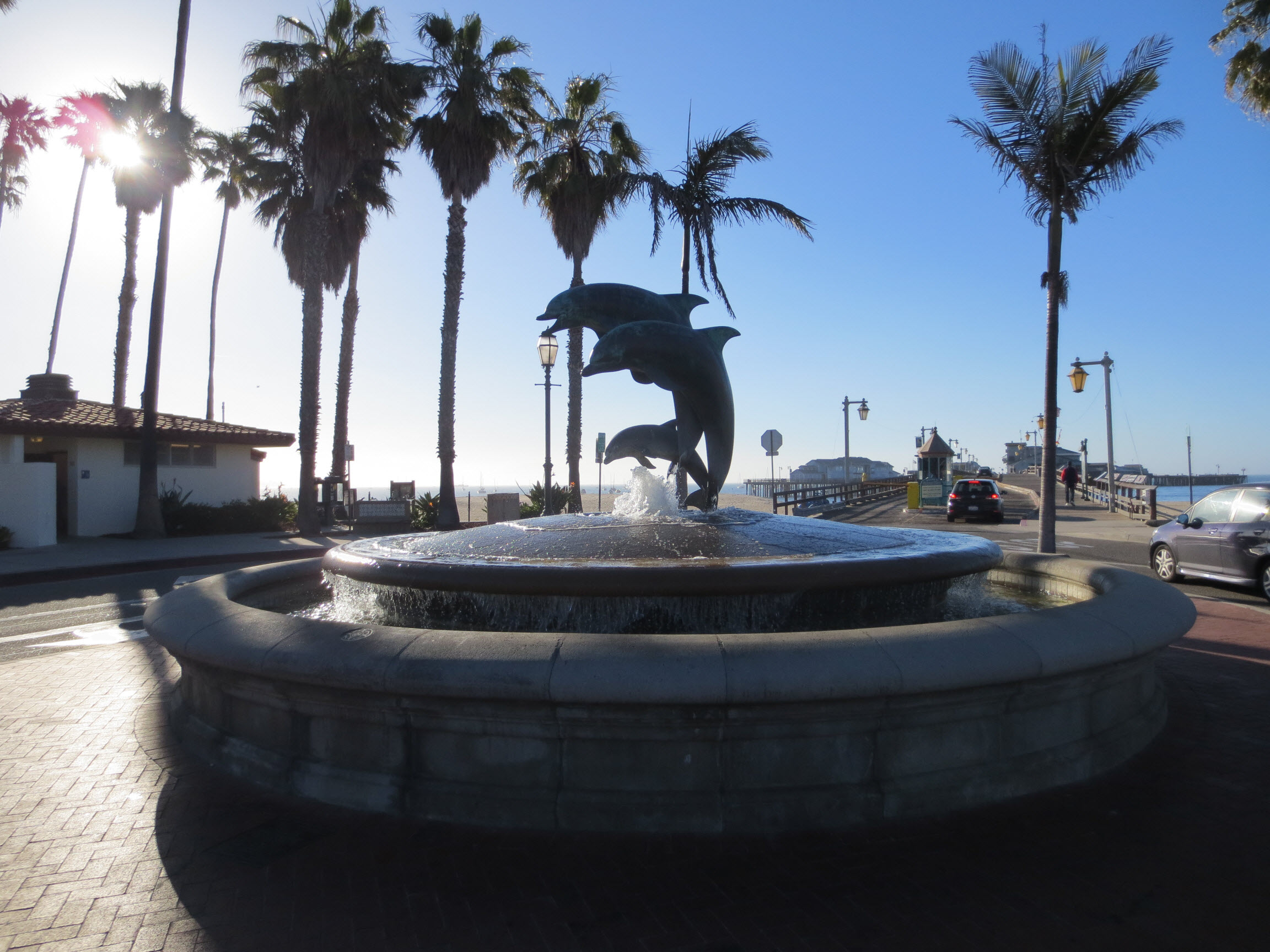 While waiting to receive her text to signify her arrival in Phoenix, I sat at my laptop and worked on blog posts and other items. With no warning, the building shook from side to side and every structural joint in the room groaned under the stress. At first I thought that a truck had hit the building, but quickly realized that I had just experienced my first earthquake! The USGS reported that this quake was of magnitude 4.8.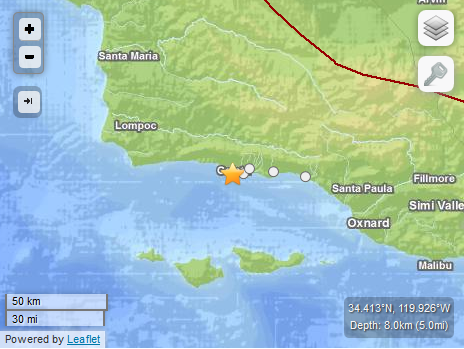 After confirming that Carmen had arrived in Phoenix, I packed up and started the drive to San Jose for my talk at Adobe. My route took me over the mountains on Highway 154 and climbed from sea level to 2000 feet in less than 15 minutes. You can see this quite vividly on my departure video:
The drive to San Jose was smooth. I was feeling tired at one point and pulled off to take a short and refreshing nap. I arrived at Adobe's headquarters building and checked in with my host, John Martinez. John gave me a tour of the three-building complex and gave me some time to relax and prepare. I was feeling tired and was apprehensive about the event, but I solderied on and things turned out fine.
Here's my view from the podium before the crowd arrived: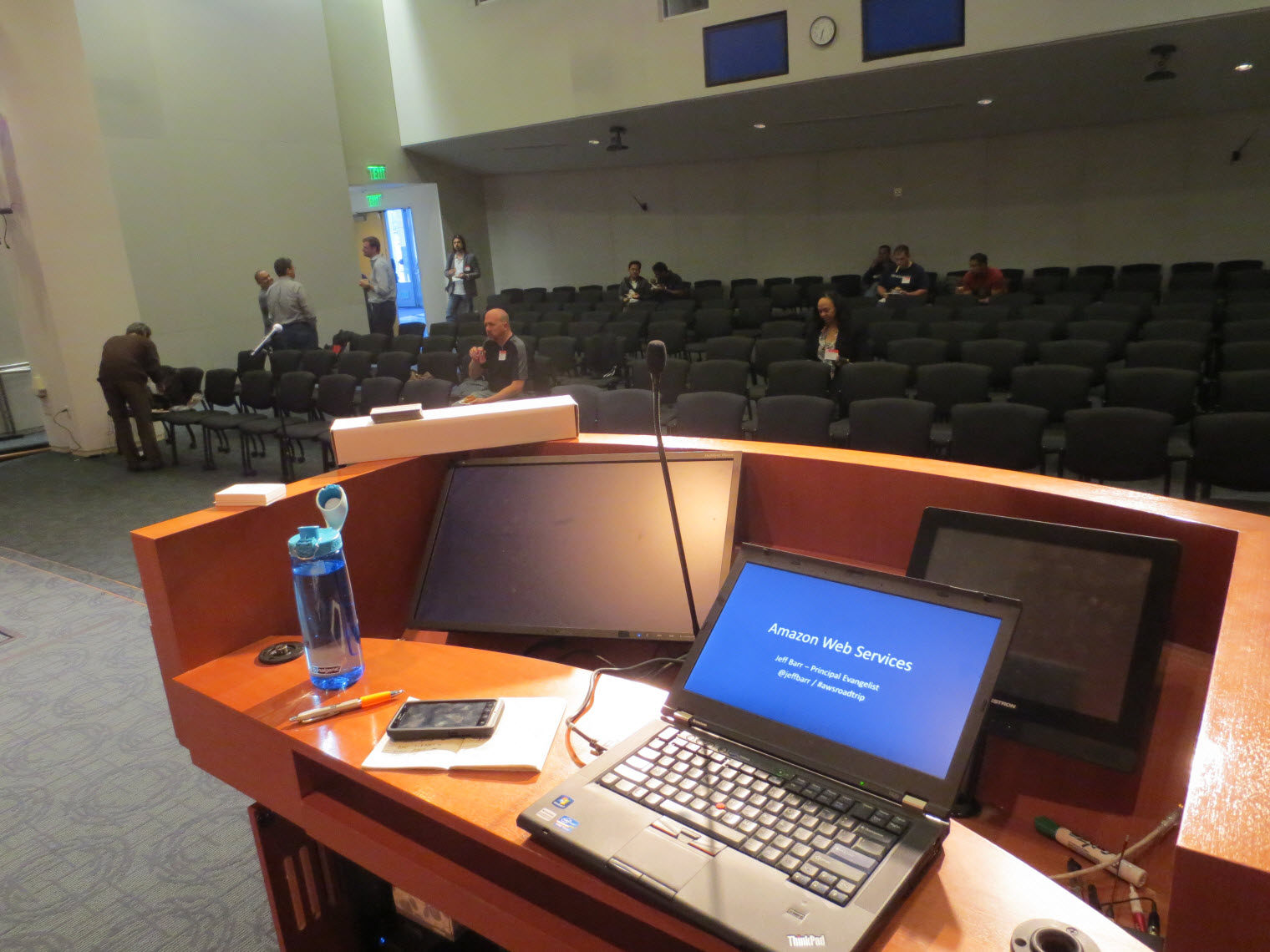 And here's the AWS Swag pile: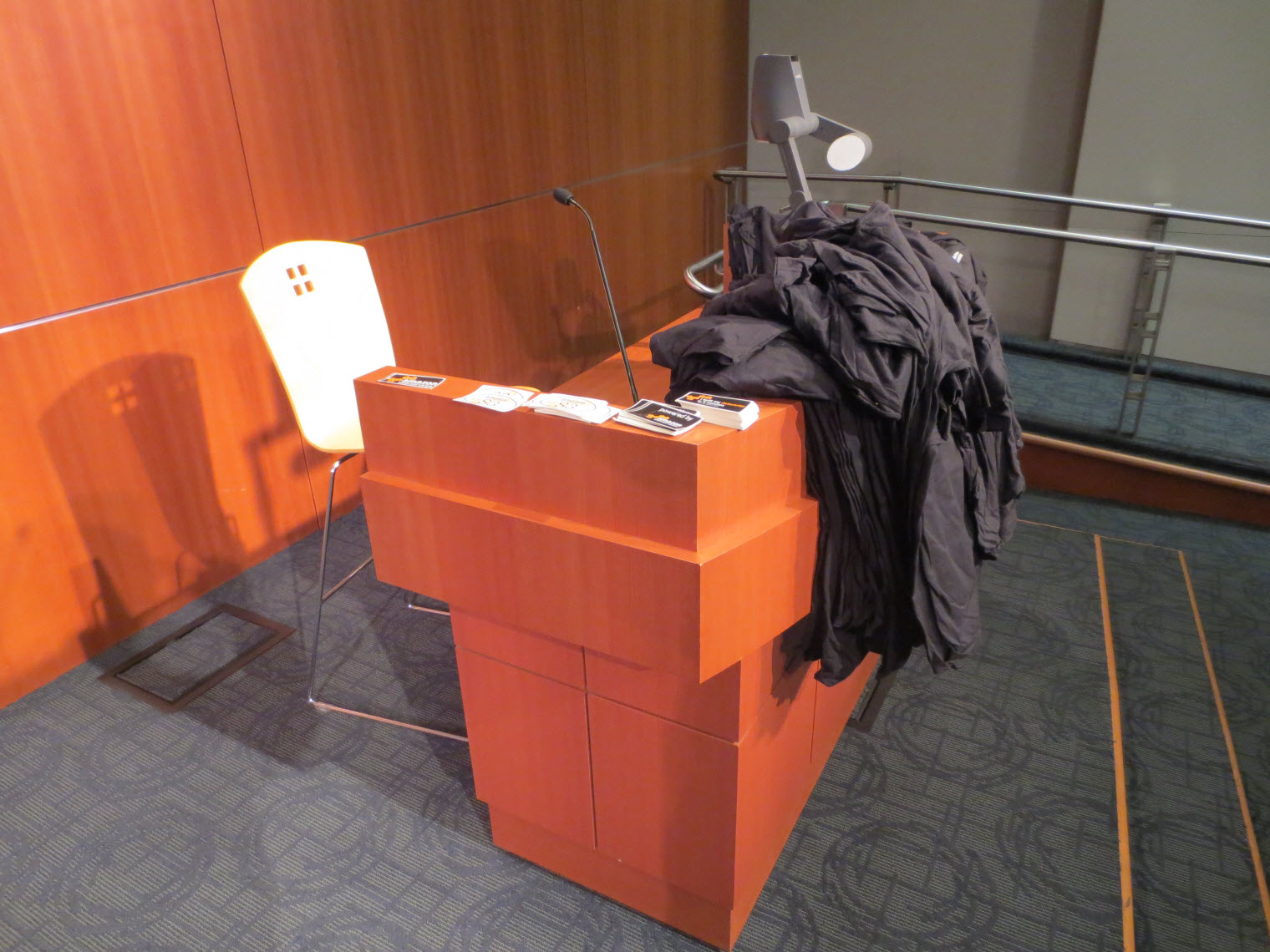 Here's what the audience saw (picture courtesy of John Martinez' Twitter Stream):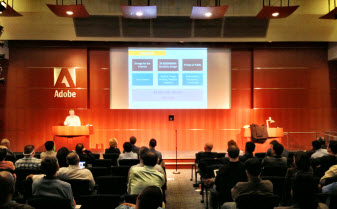 My colleagues John Reif, Todd Varland, Scott Liska, Mohan Vedula, and Apolak Borthakor were on hand to help out and I appreciate their efforts to keep the crowd under control.
The Q&A was intense, as always. Oddly, none of the "big three" items came up at this meeting.
I should note that I have been fine tuning my presentation for each group, adding, subtracting, or changing content each day in response to questions and to my perception of how well the message got across. I am now on version 9 of my deck.
After wrapping things up, I headed back to my car and drove another 50 miles to San Francisco, arriving at the Sir Francis Drake hotel at about 10:30, utterly consumed by the day. Here's my arrival video:
And here's the MapBox:
I have a private talk tomorrow morning, a lunch talk after that, and then a 360 mile drive to Medford, Oregon. This is a waypoint on the road to Portland, where I'll speak Friday afternoon.