I woke up in Austin, triple-checked the weather, and set out for a two-day ride to Phoenix, Arizona.
On Wednesday I drove 690 miles! This could have been a back-breaking day but I had plenty of podcasts on the iPod and made frequent stops for water, snacks, and pictures. I pulled in to a rest stop and found this giant tank, unattached to a truck and seemingly abandoned:
I also managed to get a good picture of a truck pulling three other trucks: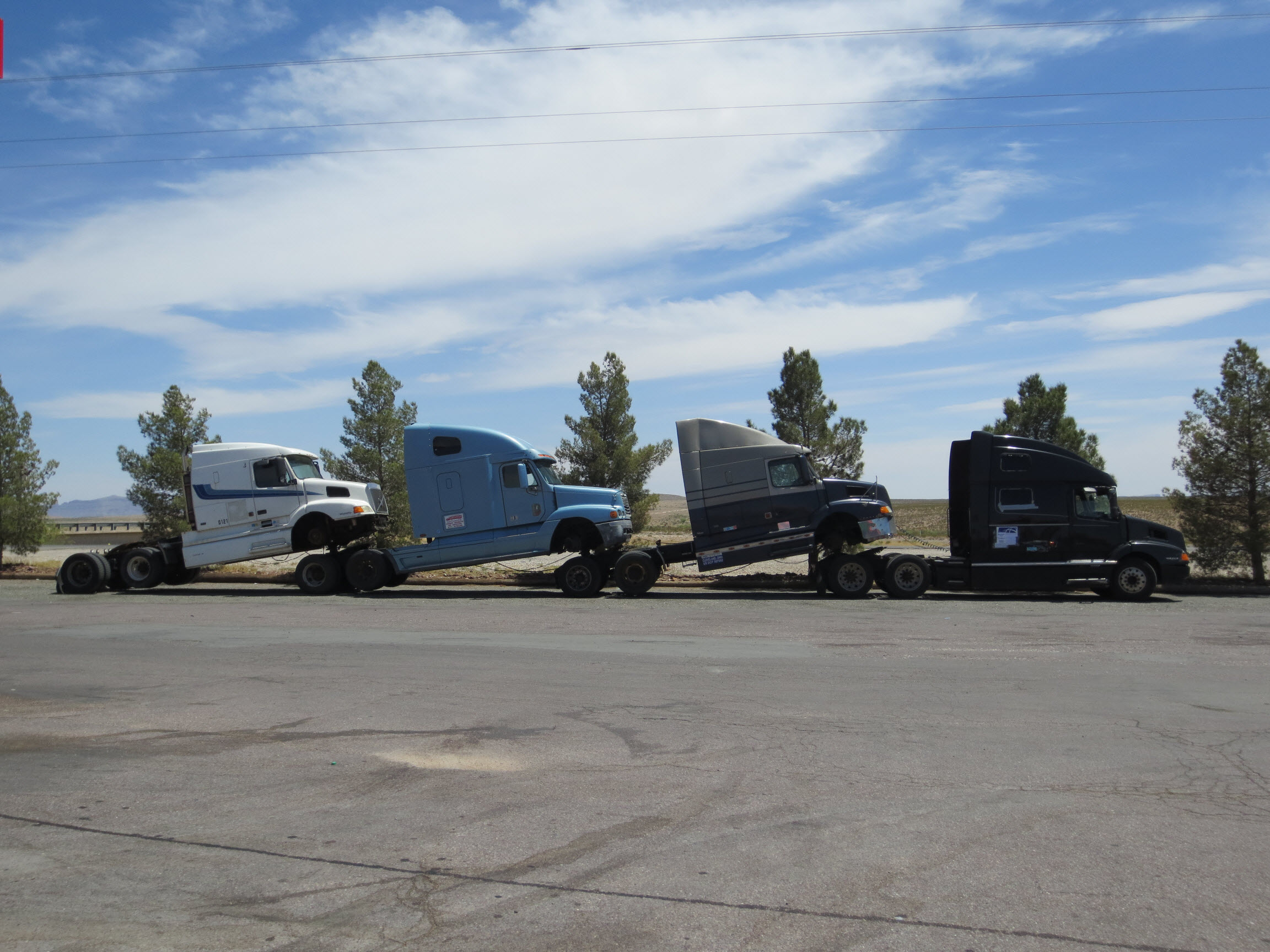 I checked in to my hotel, had a lackluster Mexican dinner at a place that was well-regarded on Yelp, and was asleep by 9:30. I was on the road again at 7:25 AM and had a very smooth ride to Phoenix, going as high as 4600 feet above sea level.
The warning at the final rest stop of the day was very strong: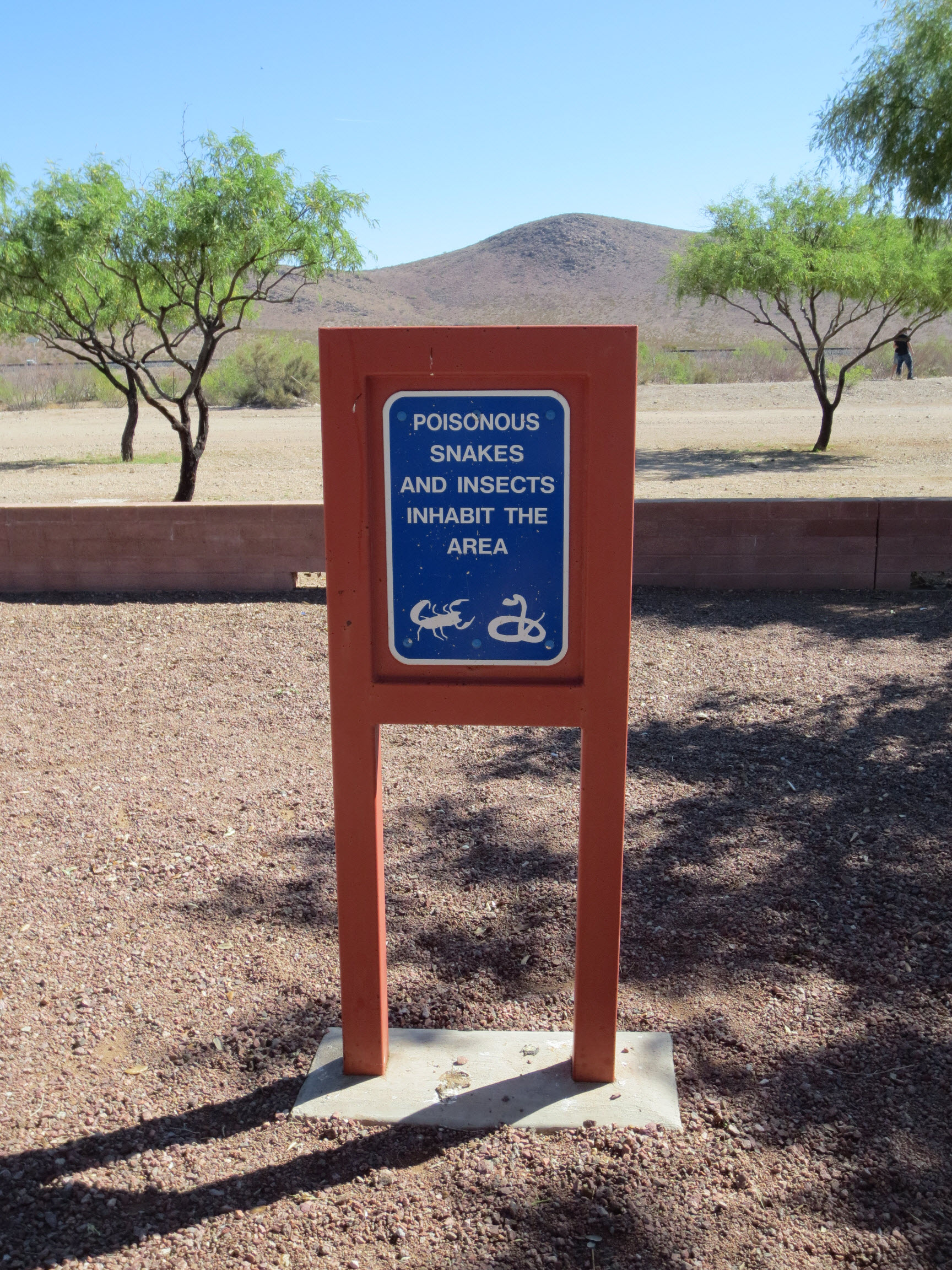 The scenery along the way was incredible. This picture does not do it justice: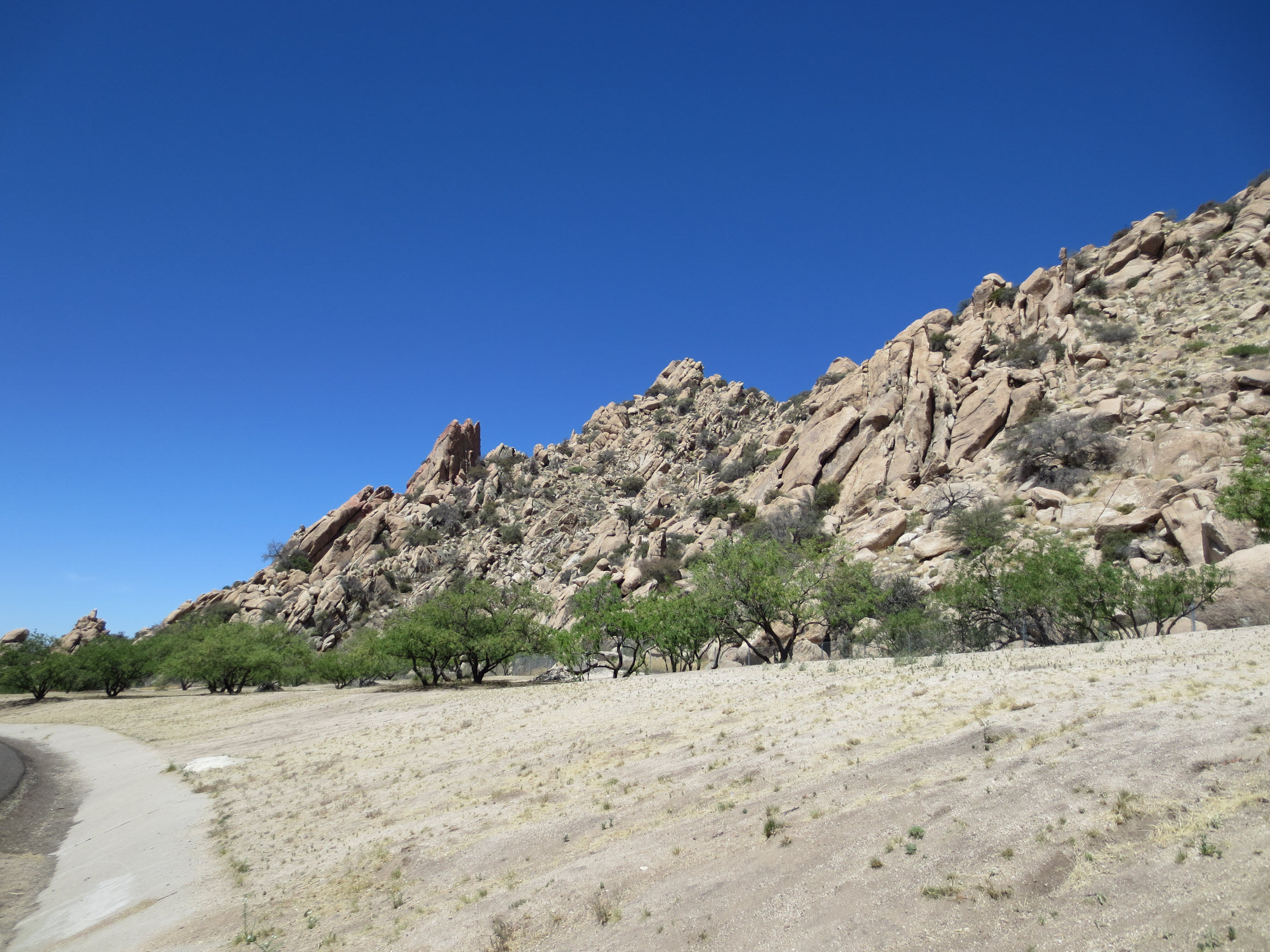 The outside air temperature rose steadily througout the day, hitting 100° at one point.
I arrived at my hotel, the Hampton Inn and Suites, kindly sponsored by their new owner, Red Lion Hotels, checked in, and ate lunch at a nearby Smashburger: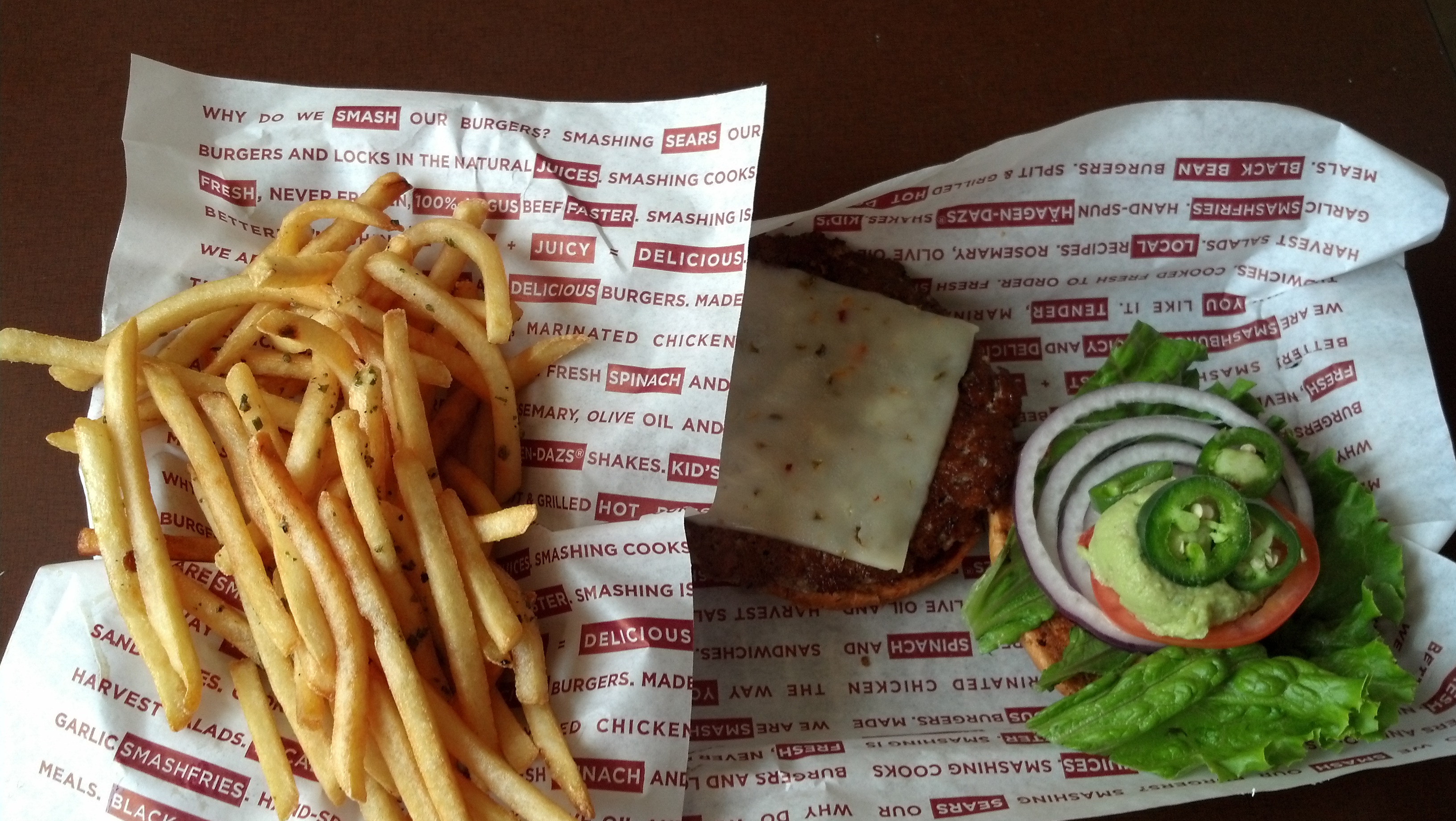 Afer lunch I caught up on email, reserved my hotel in San Francisco, and prepared for the evening, adding some clarifying information to one of my slides. Presenting the same basic material night after night really helps me to see opportunities for fine tuning.
I headed up the street to the Phoenix Cloud Entrepreneurs meeting and was there for almost three hours.
Tomorrow I'll drive to Las Vegas and deliver my AWS Talk in Las Vegas.
My wife Carmen will spend the weekend in Veas with me and we'll drive to Santa Barbara together on Monday!
Here's my MapBox for the day: