Because I spent most of the weekend in motion, today was my day of rest. I caught up on email and blogging, did some laundry and dry cleaning, and prepared for my presentation to the North Dallas Cloud Group.
I have been evolving and modifying my presentation for each event. The basics have not changed, but I have made subtle changes to streamline the content and to add clarifications in places that seem to raise questions night after night. This speaking tour is a rare opportunity to continuously improve my presentation and my speaking skills and I am doing my best to take advantage of it.
I drove to the Alcatel Lucent Gravity Center (a startup incubator run by Jennifer Conley and met up with meeting organizer Casey Watson to get set up.
The members of my "fan club" (ha) at Alert Logic are pursuing a bet (or prize, I can't quite tell). If they manage to get a photo standing next to me, they earn $100. One such photo was taken in Philadelphia and another one in Dallas. I hope that these photos make their way back to me.
Here are a couple of pictures that I took before all of the seats filled up and people had to stand: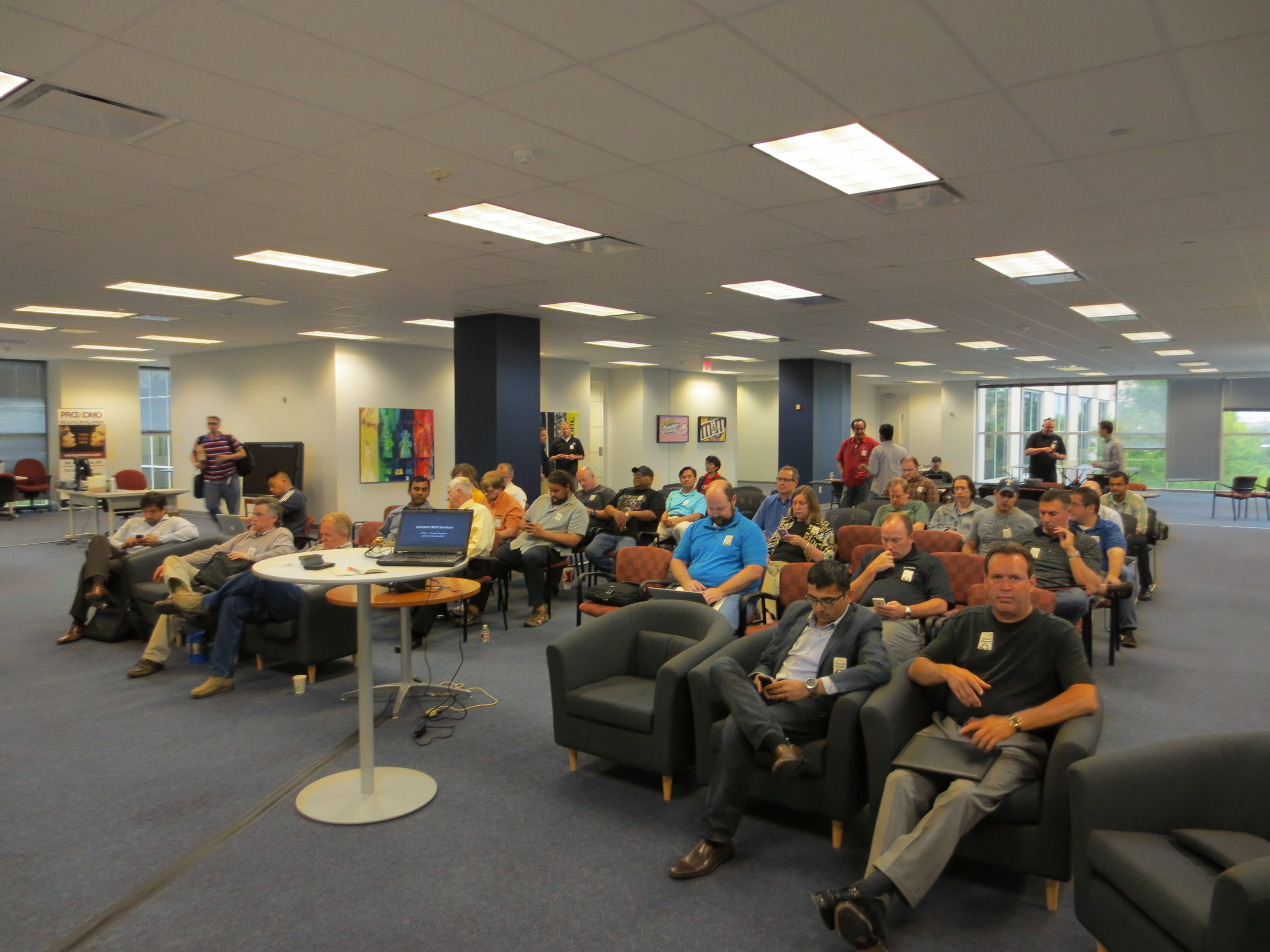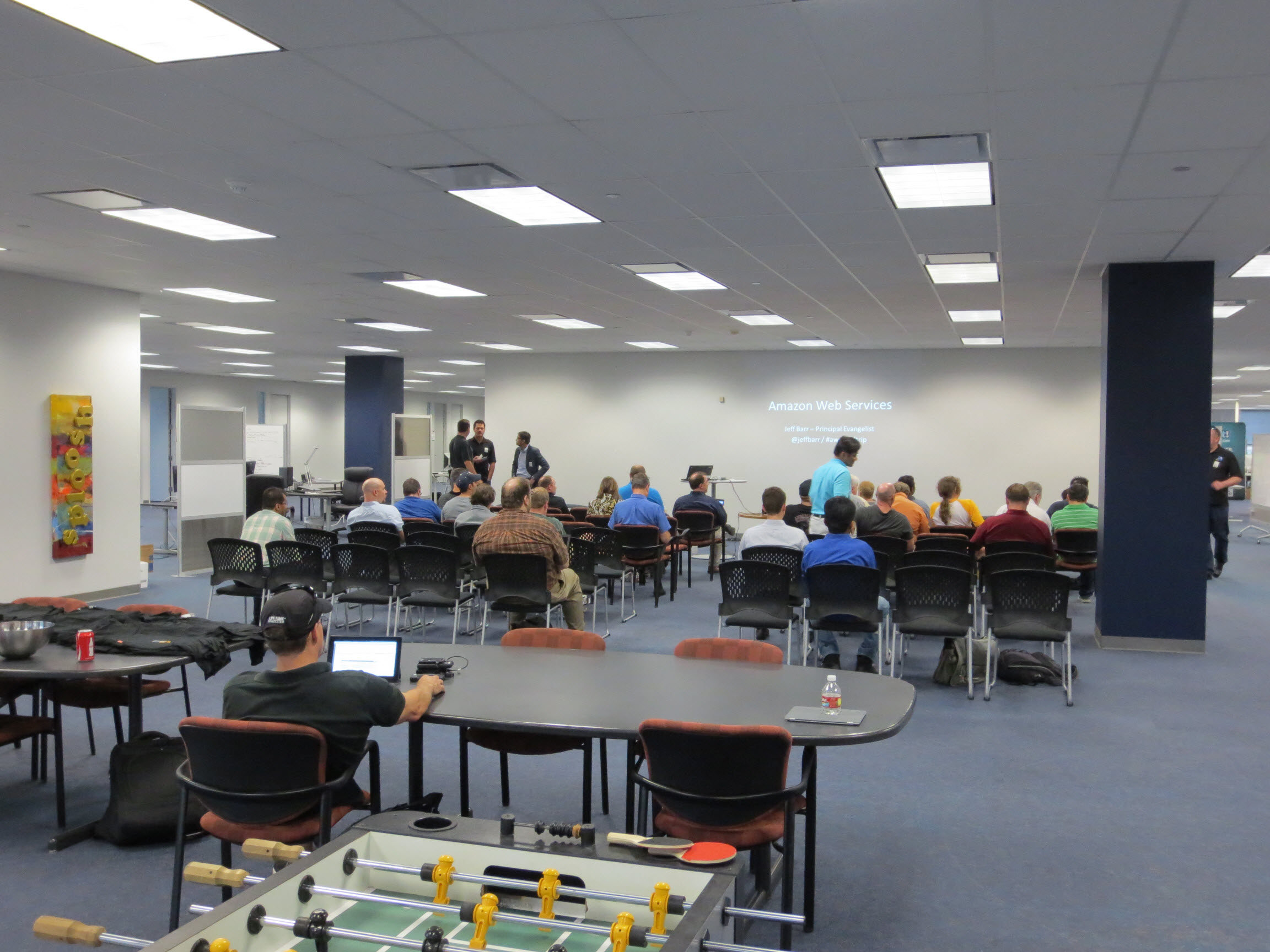 My AWS colleagues Martin Carlson, Dan Carpenter, and Mark Estes were on hand to meet the community.
The audience peppered me with questions (I'm well-seasoned by now) about EC2, Glacier, S3, and RDS. They asked for IPv6 support, PostgreSQL, MariaDB, and even OSX in the cloud. I asked each of them to send me additional information about their use cases, which I will pass along to the teams.
We wrapped up at around 9 PM. Casey and Jennifer told me that I should make a visit to the Czech Stop while en route to Austin, and I'm planning to do that today!
I have a short drive (200 miles or so to Austin). I'll be speaking at the Austin Cloud User Group.