Up at 5:20, only to find that I needed to make some final edits to a blog post for immediate publication. I wrapped up my work and was on the road by about 6:50. Here's the exit video as I left Roanoke and headed to Lexington:
The trip was remarkably smooth and I pulled in to the hotel parking lot shortly after 1 PM. I had checked the weather and was expecting to encounter some rain but the skies remained clear throughout the 349 mile ride. The outside temperature climbed steadily, starting at 65° and ending at 78°. Perhaps I'll have an 80° day tomorrow.
Here's the view from my 11th floor room of the Hyatt: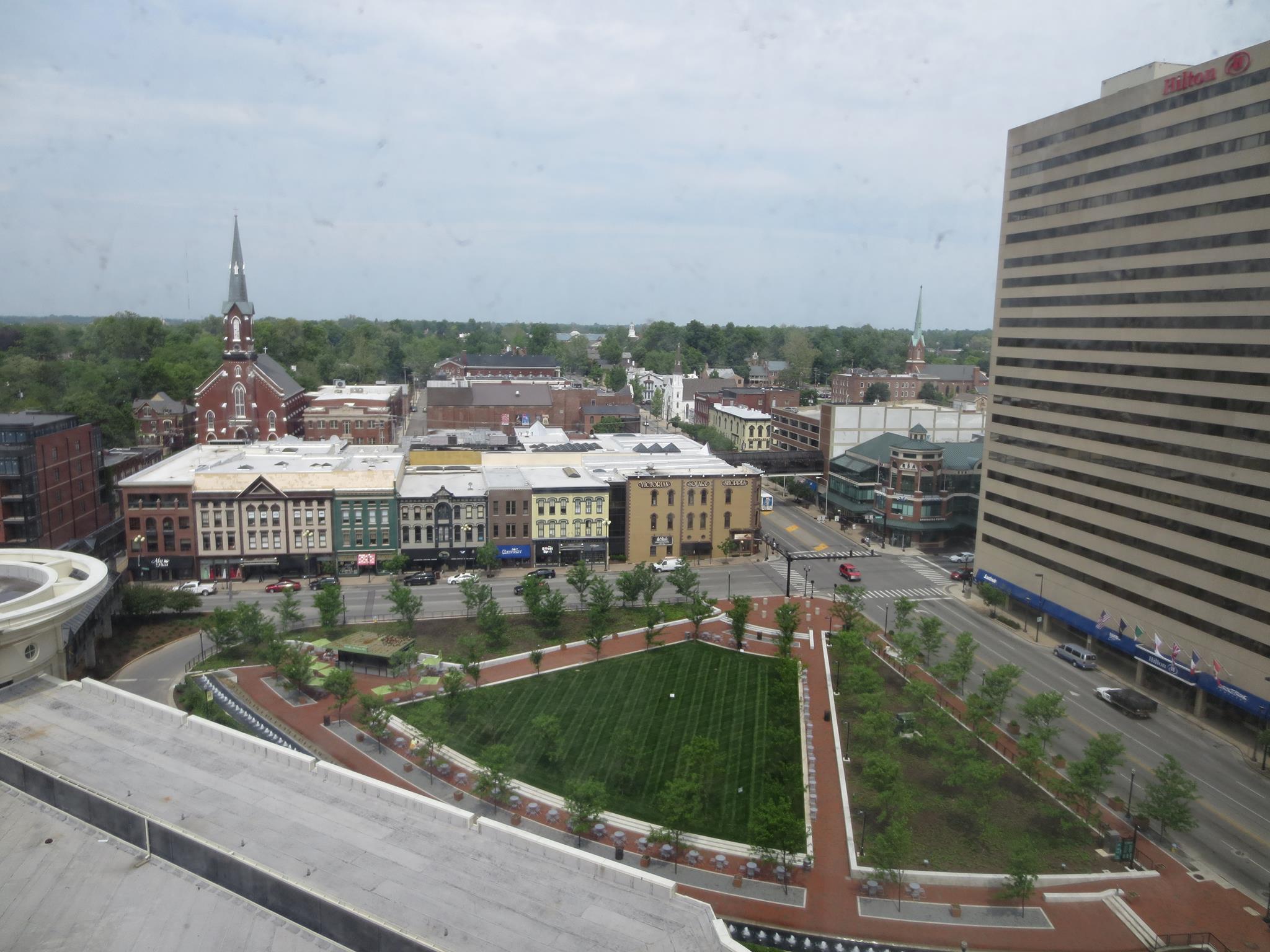 I realized that I neglected to state one important fact about the Contour camera in my previous posts. The camera captures video in HD quality. The raw MOV file for a 30 minute video is over 3 GB in size. I am transcoding them locally (ffmpeg to the rescue; what you see in the above doesn't do justice to the output fresh from the camera. I'll try to figure out away to post a "before" video.
The music theme was "Rock Opera." I listened to Tommy and Across the Universe before switching to my high-intensty "Driving Music" playlist, followed by a motley collection of podcasts.
I arrived in Lexington as planned, and then had a lunch meeting at Goodfellas with a developer to learn more about the AWS application that his company is building.
After a brief rest and a change of clothes I headed over to the ITT Technical Institute for the Lexington Tech Forum. I gave my AWS presentation to over 40 people, most of whom were new to AWS. As always, there were plenty of good questions.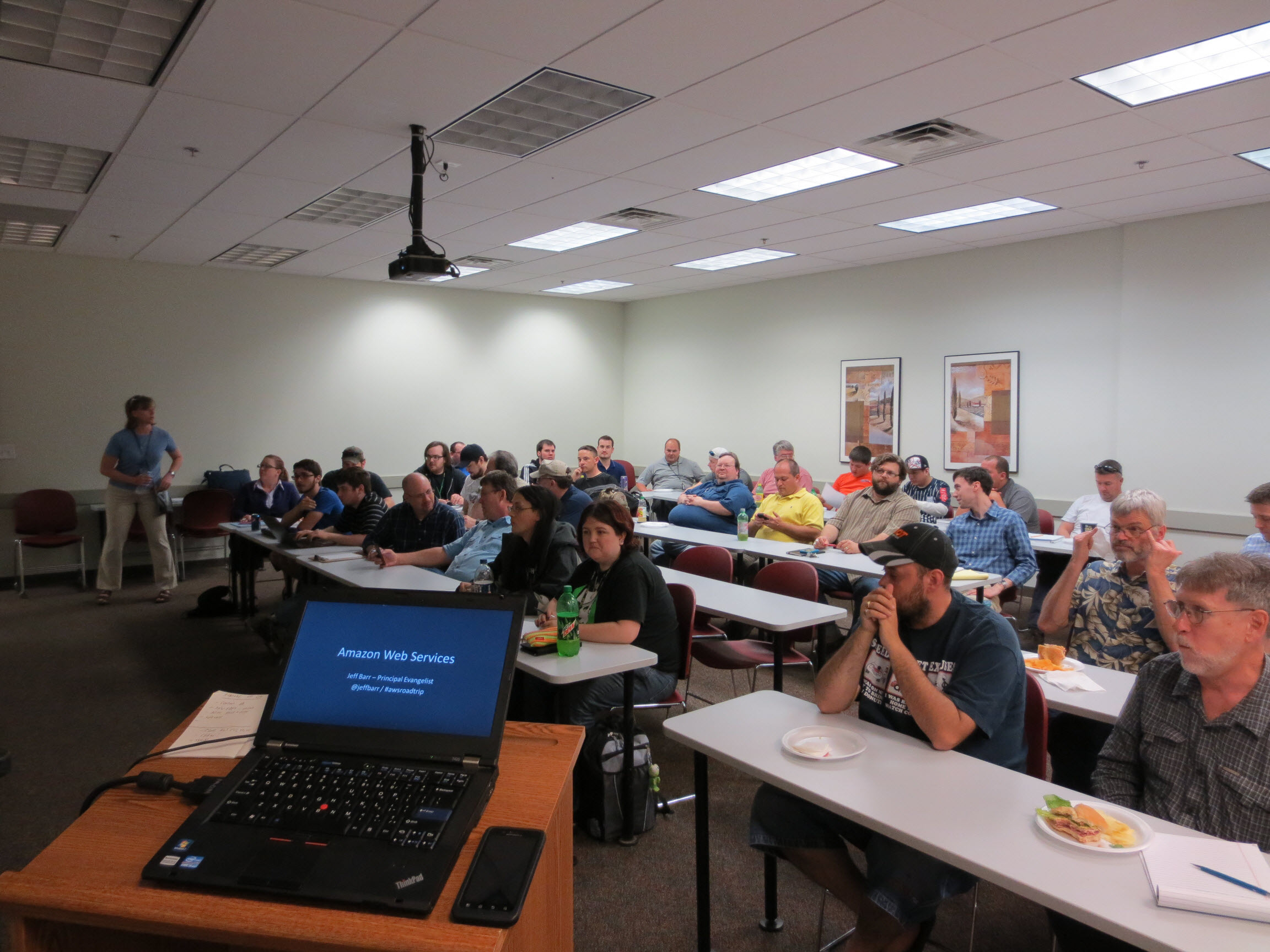 This meeting was a big success thanks to the efforts of Bryan Wall and Rachel Wilson.
As you may notice, I am using Amazon Associates links to identify some of the books and music that I refer to. I don't expect to make a lot of money from these links, and that's fine. The interesting thing is that it will cost me about $1 per month to host the site ($0.50 for the DNS and another $0.50 or so for S3 storage and bandwidth). The first purchases that was through one of my Associates earned $6. That's a pretty decent return on my hosting costs. I challenge you to study up on S3 Website Hosting and construct your own little Money Machine.
I will be driving to Dallas over the weekend, arriving in plenty of time to speak at the North Dallas Cloud Computing Group on Monday.
Here's my MapBox for the day:
Total driving for the day: 358 miles
Measured fuel economy: 23.1 MPG
Maximum elevation: 3252 feet