I was up before 5, and in the car by 6. I gave the wrong room number to the front desk clerk at the hotel and he checked out another guest by accident.
I neglected to follow my carefully arranged departure checklist and forgot to turn on my Contour camera before leaving the hotel. It was only when I found myself in a weird traffic circle / oval in Philadelphia and thought "this will look good on the time lapse" that I realized. I'll do better tomorrow.
Once I got on the highway, the ride to Pittsburgh was easy and uneventful, going down arrow-straight roads that were lightly trafficed at best. There were plenty of highway patrol officers hiding along the road, so I stayed close to the 65 MPH speed limit and didn't risk a ticket. The route included trips through three tunnels, so I captured a timelapse there instead:
Throughout the ride I thought about yesterday's tragedy in Oregon, and revisited my own safety rules. I have plenty of time to make it to each of my cities, so I don't speed, I don't take risks, and I do my best to stay alert. I pull over every 90 minutes, or much sooner if I feel fatigued. In his recent book, The World Until Yesterday, Jared Diamond talks about the way that even low-probability events can occur with a high enough frequency to be risky if you repeat the behavior with sufficient frequency. I keep this in mind throughout the day.
I am also doing my best to stay healthy. I don't drink any soda or other sugary stuff, and managed to consume nearly 60 ounces of water on today's drive. Of course, this also forces me to pull over every so often, as mentioned in the prvious paragraph. Here's a water tower near the first rest stop: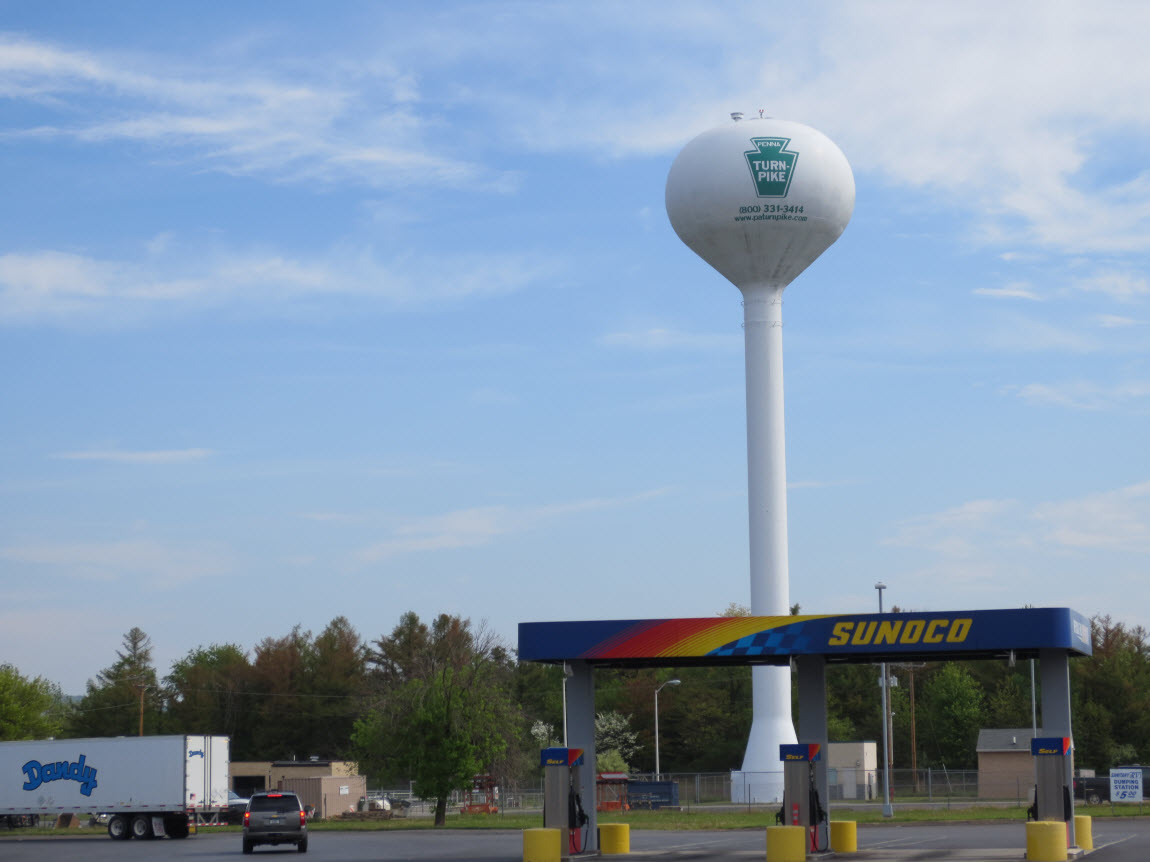 At the first rest stop, I ran into a long-lost staple of my childhood: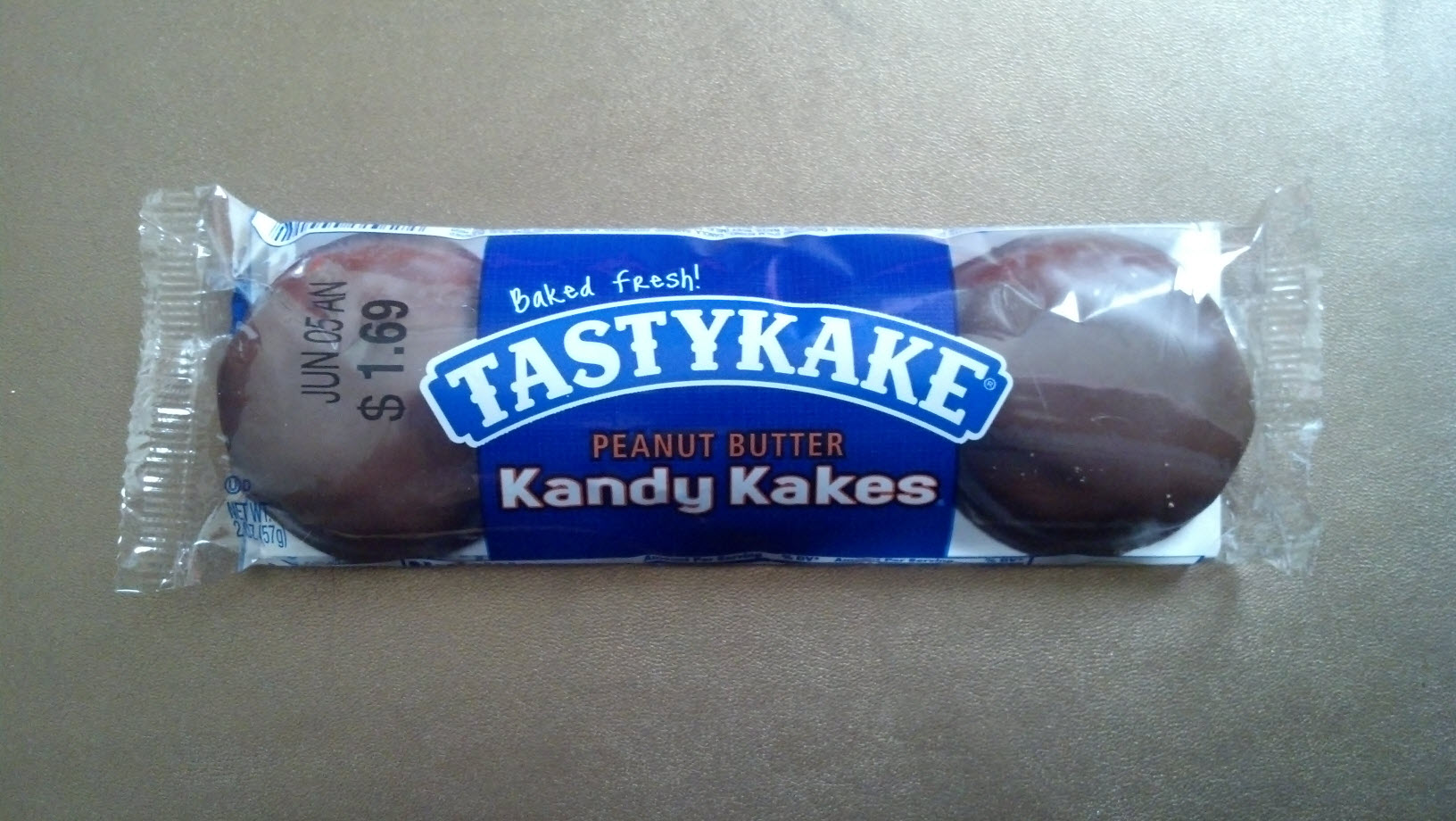 It tasted just as good as it did 40 years ago!
I arrived, checked in, and immediately heeded a recommendation from Jeff Brown of River Point Technology to get lunch at the famous Primanti Brothers restaurant! He told me to have a "Deluxe Double Egg and Cheese", which I did. It was delicious: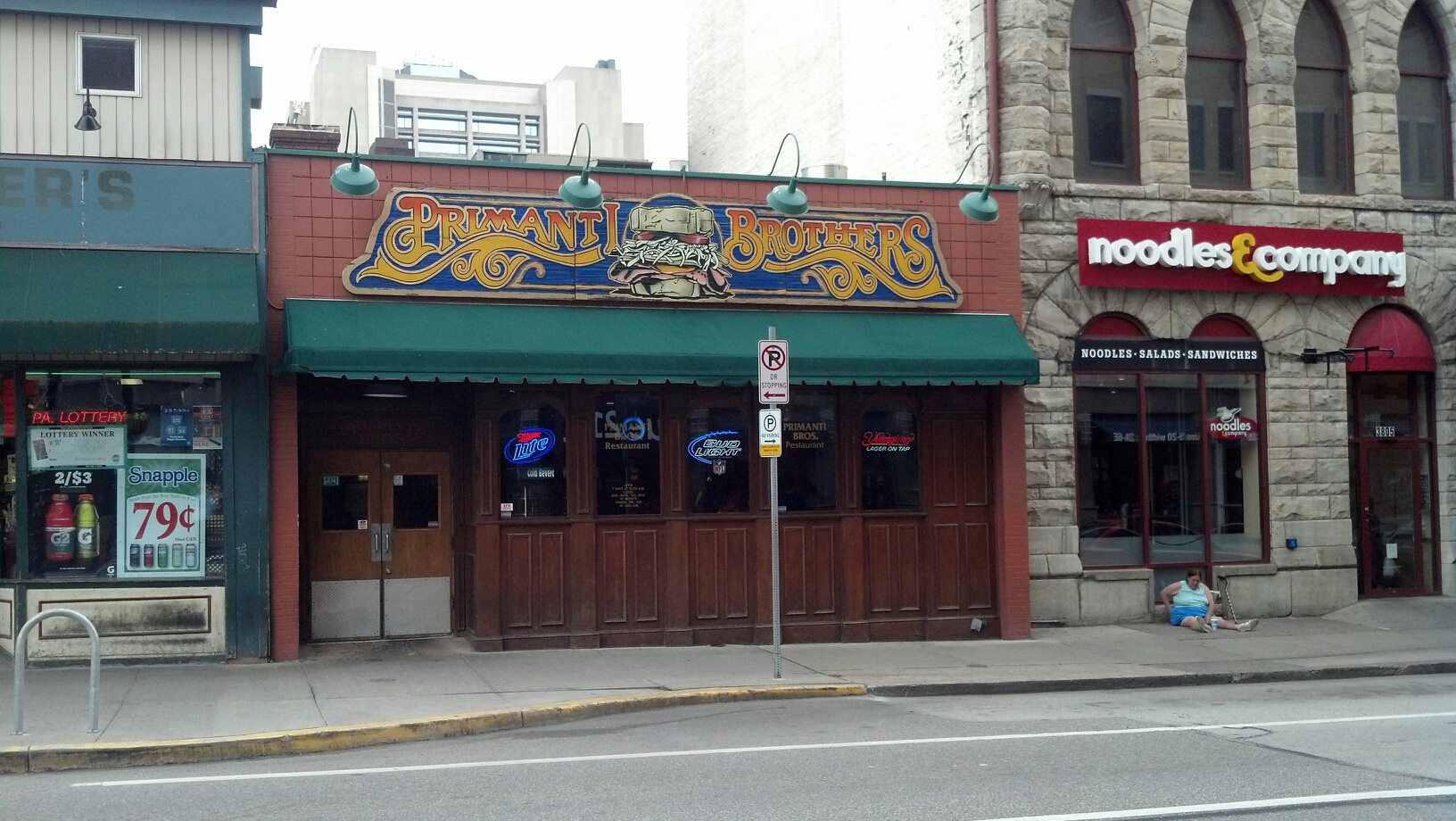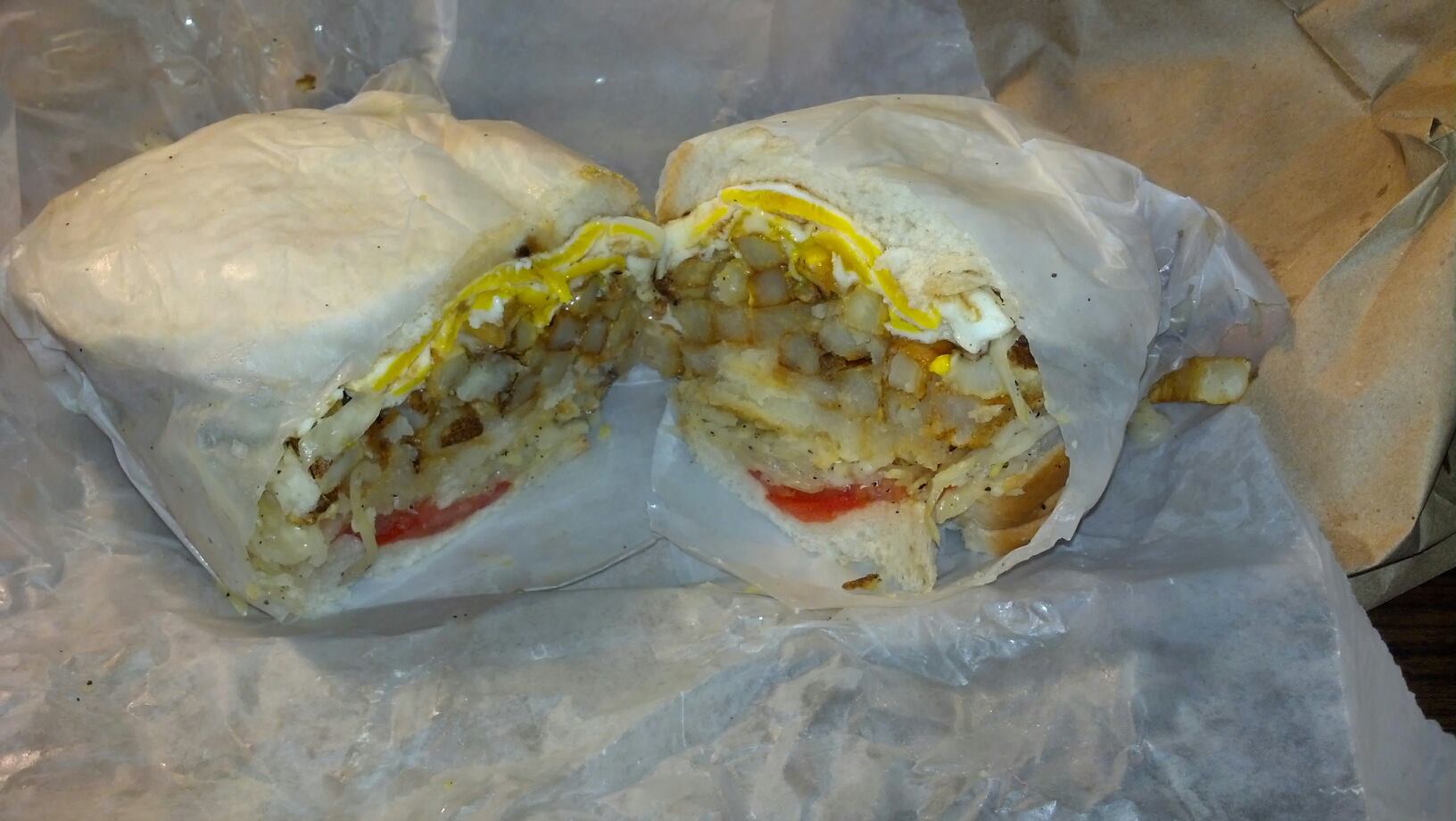 I packed up a bag full of AWS Swag, and took the hotel shuttle to the Pittsburgh Supercomputing Center for my event.
The event was organized by aforementioned Jeff Brown of the Pittsburgh AWS and sponsored by River Point Technology. The local Hadoop and SteelCloud groups were also invited, and we had a very nice turnout: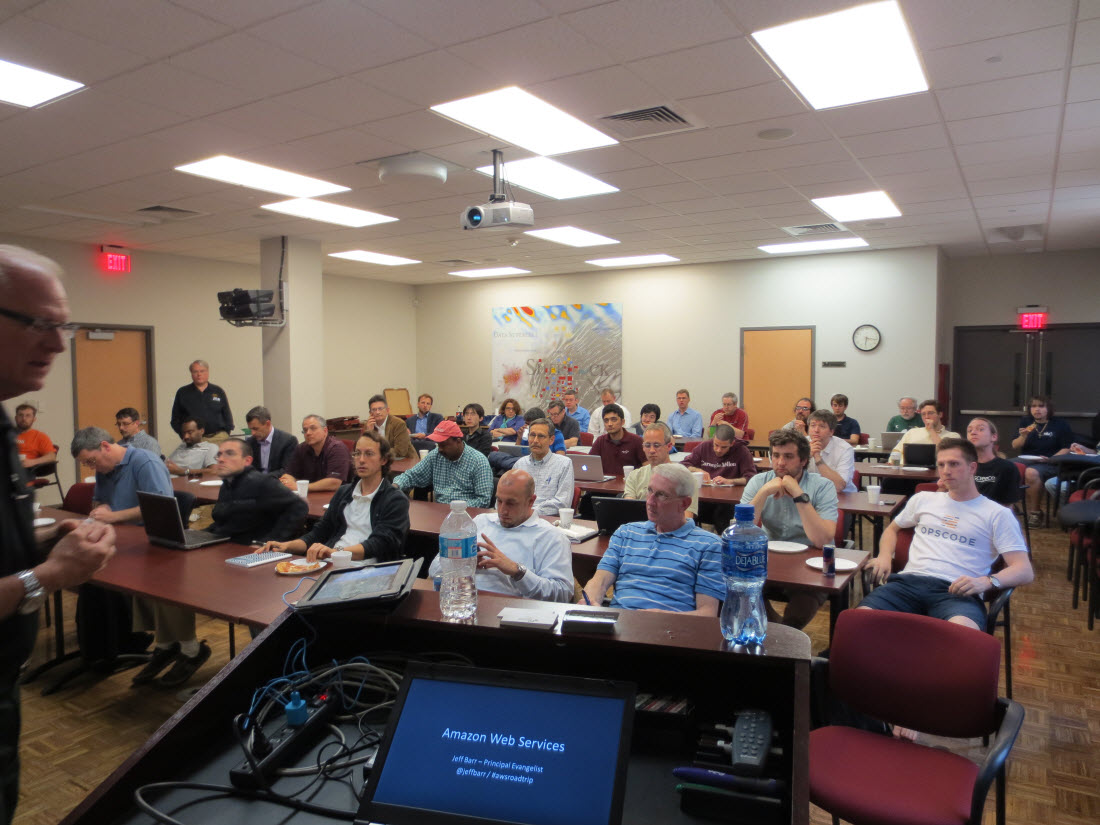 Thanks are due to Jeff for organizing, and to his employer for sponsoring!
The Q&A time was awesome, as always. My local colleagues Chris Gorski and Karianne Naughton provided some much-appreciated support.
I should note that I had two unusual hardware failures today! First, my Droid Bionic spontaneously rebooted while I was driving. It is two years old and has never, ever done this before. I was running Waze and a GPS app (to monitor elevation) at the same time, but that shouldn't crash the phone. Second, the interior zipper on my trusty Timbuktu messenger bag broke apart from metal fatigue after years of faithful service. This bag is at least 6 years old and deserves a good burial!
Here's my MapBox for the day:
Next stop is Roanoke and the Roanoke Valley .NET User Group.