Oh man, what a busy day! I woke up bright and early (5:00 AM Eastern) and got right to work. I spent a few hours writing, took a short walk, and then took $15 taxi ride to the Summer street office of StackDriver.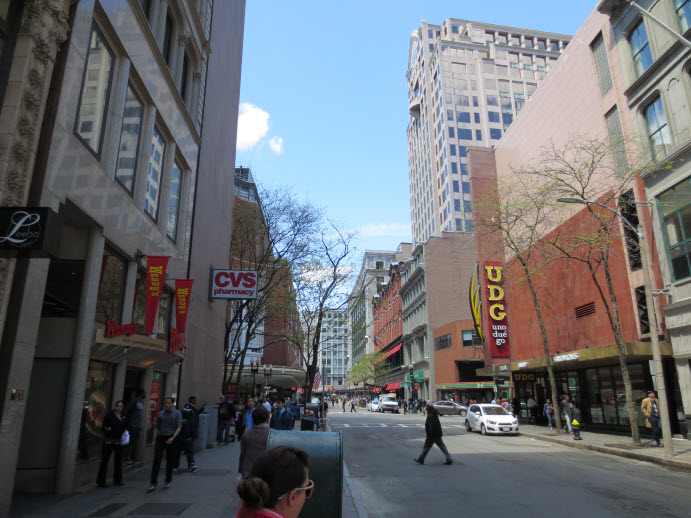 I met with co-founders Dan and Izzy, along with senior members of their tech team, to learn more about their Cloud Monitoring Service, which is currently in beta mode. StackDriver monitors your cloud resources and generates notifications anomalies are detected. When it is used to monitor AWS resources, it uses CloudWatch metrics as well as metrics collected by an agent running on the instance. In addition to OS metrics, it can also collect metrics from application components such as Redis, Apache, Memcached, and Nginx.
I wrote down nearly two pages of AWS suggestions during my meeting with the team. I'll pass these along to my colleagues in Seattle ASAP.
I left their office and proceeded on foot to my next meeting, walking through Boston Commons to get there. I hadn't had time for breakfast or lunch, so I ate an awesome grilled cheese from a newly opened food cart: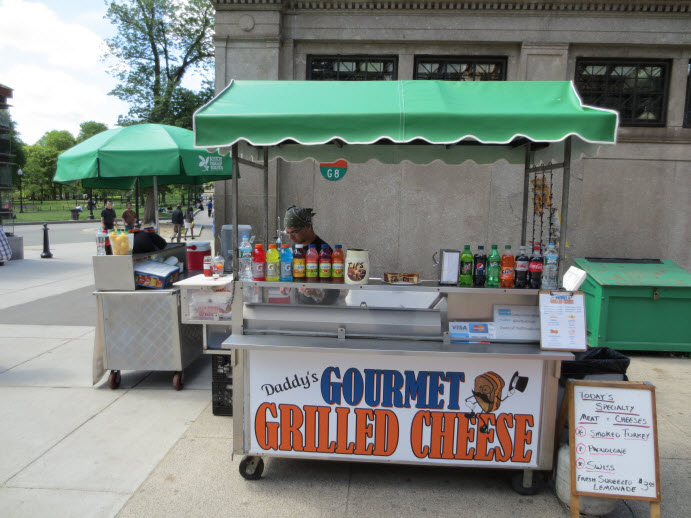 The proprietor and I wished each other well on our respective journeys and I continued along through the Commons and made my way to the Columbus Street offices of Zync.
I met with founders Brian and Sean to learn more about what they do and how they use AWS. ZYNC simplifies the process of rendering Hollywood-scale movies on the cloud. They manage AWS storage and process resources and also track license usage for leading rendering applications like Maya and Nuke.
The air was clear and warm so I decided to walk back to my hotel to get ready for the main event. I took a nice 1.7 mile walk, crossing the Charles River on the Longfellow Bridge: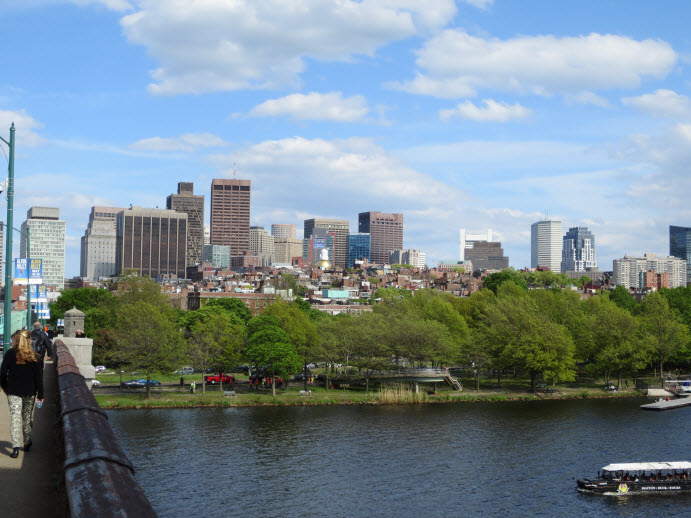 I returned to the hotel to review my presentation. On the first slide I promised a variety of AWS SWAG and realized that I still needed to retrieve it from the hotel concierge (it had been shipped to my attention). After a prolonged search, they finally located the most important box – special cards that enable the bearer to use up to $100 in AWS resources.
My colleagues Chris and Ricardo met me in the hotel lobby and we divided up the SWAG (shirts, pens, stickers, and buttons). We walked 0..7 miles to the venue, and met Meetup Host Mark Annati. The room was very well equipped and the view from the 12th floor wsa incredible: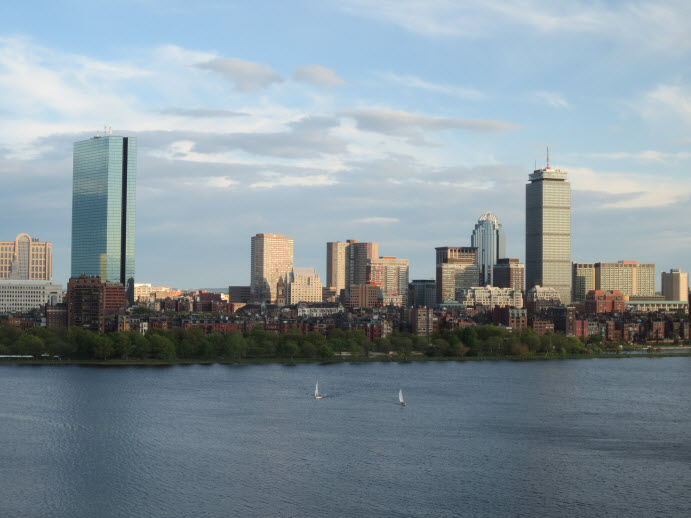 Dinner was sponsored by Clearpath Solutions Group, although I was too busy to enjoy much of it. I spoke and answered questions for over 2 hours. I got bogged down in details a couple of times and will tighten things up a bit after I get to Philadephia tomorrow.
The audience was awesome and I was happy to start this phase of my ttrip on such a high note: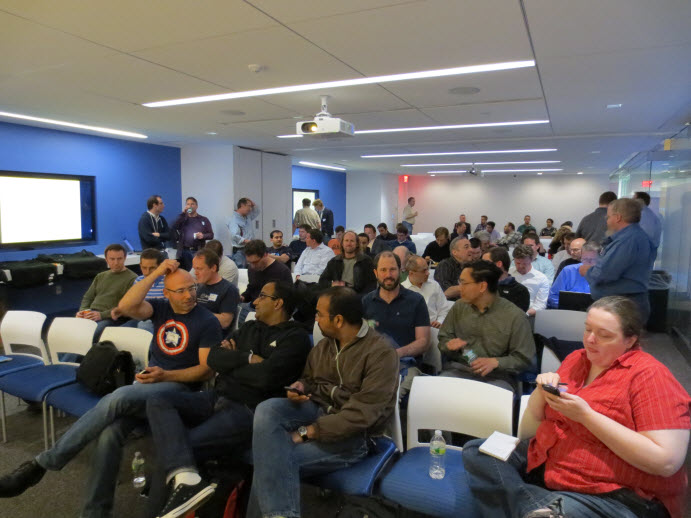 There was one small mishap - someone stepped on the power cord for my laptop and bent the prongs. I had enough battery power to continue so this wasn't a big deal. Back at the hotel, I straightened them out with a pair of needle-nose pliers (I always carry tools when I travel, don't you?). I also brought a spare power supply and cord along, just in case.
I'll check out tomorrow morning and be en route to Philadephia by daybreak. Philly Stop, here I come!
Total driving for the day: 0.
Taxi rides: 1.
Miles walked: 3.9.