I left the Marina Bay Sands for the second time on this trip, and took a taxi to Changi airport. This airport has a unique (in my experience) internal architecture. Instead of a centralized security checkpoint,the security checking is performed at each gate. Each gate has its own security checkpoint, which is staffed for some indeterminate amount of time prior to the actual boarding time. This distributed model seems to work more efficiently than the more commonplace centralized model. I suspect that this is because the central checkpoint does not need to scale to handle the peak load.
I boarded a Phillipine Air flight for the 3.75 hour flight to Manila. The cabin crew made everyone pull down the window shades shortly after takeoff for some reason.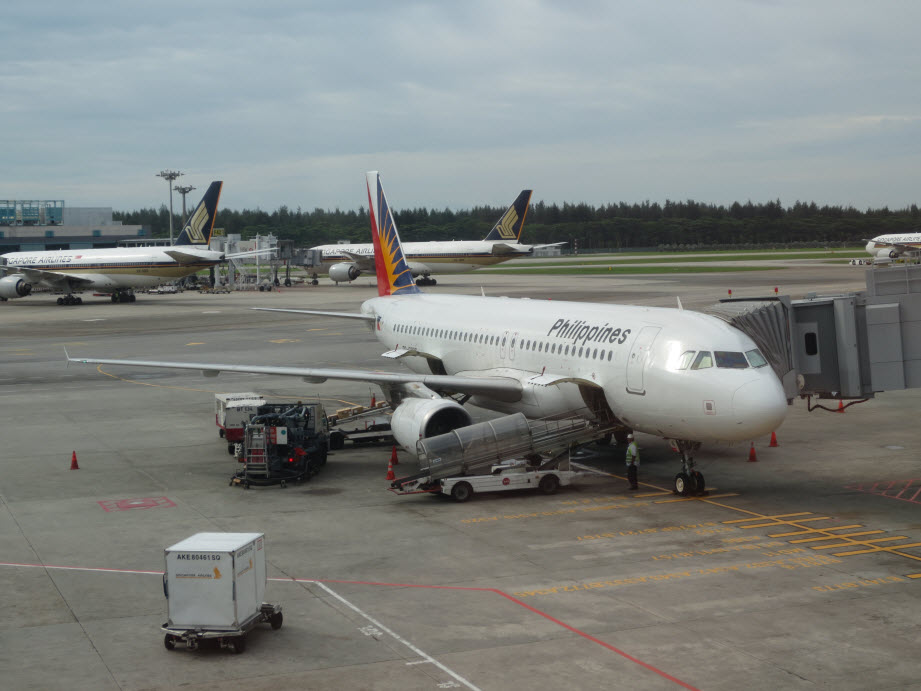 The flight was bumpier than most, but I arrived on time and had no trouble making my way through immigration or customs.
My colleagues Markku and Franco had arrived in Manila an hour earlier and they met me at the curb. We took a taxi to the Fairmont Makati, checked in, and had a quick lunch. My room was well appointed: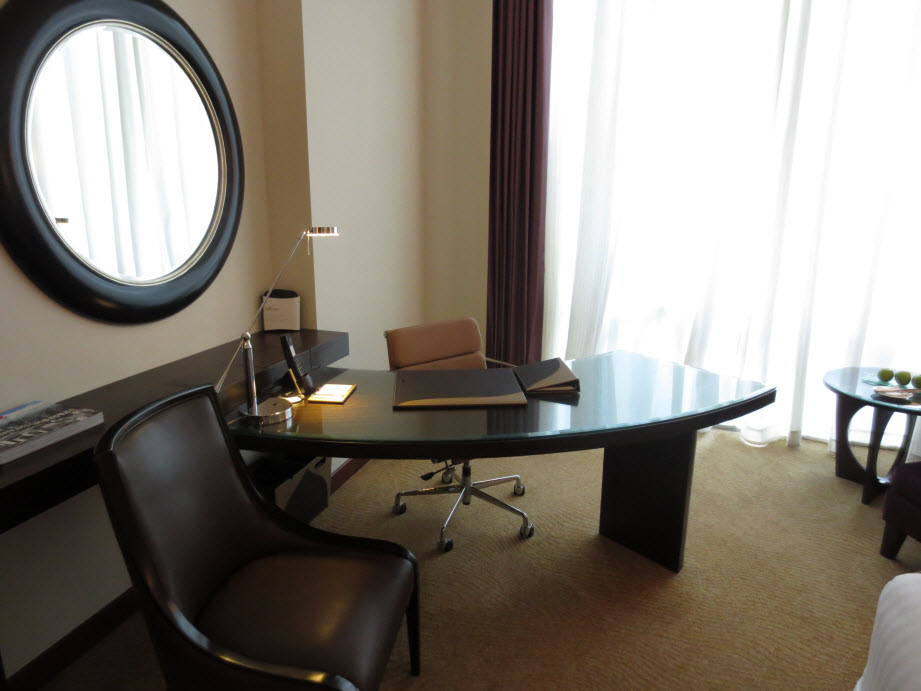 There's construction everywhere in Manila. Here's the view from my room: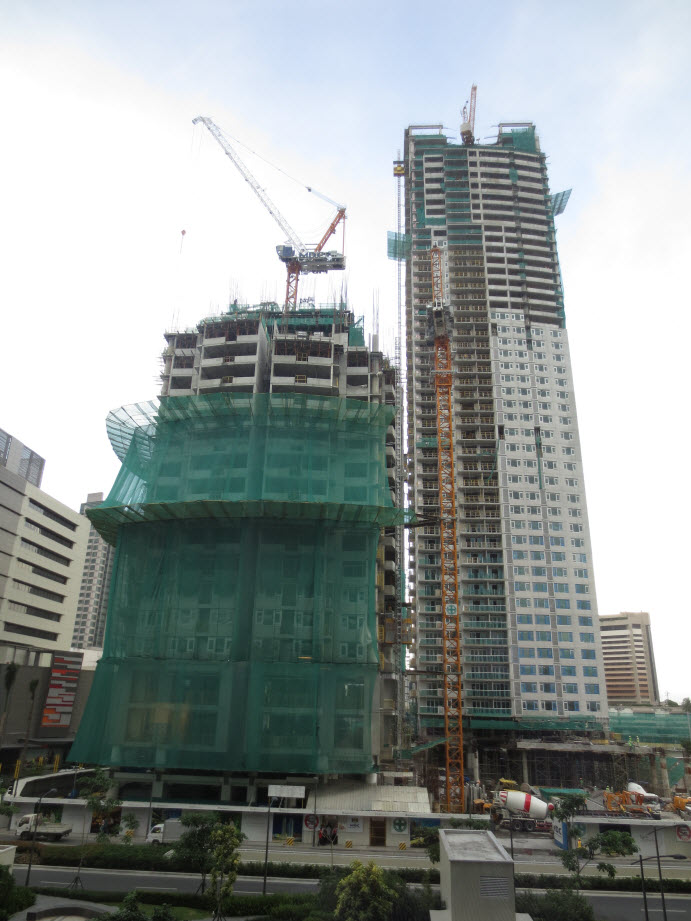 We headed over to the user group venue (a second floor bar) and got set up. The video projector had been forcibly removed from its usual ceiling mount and had definitely seen better days, but we got it to work and it served me well.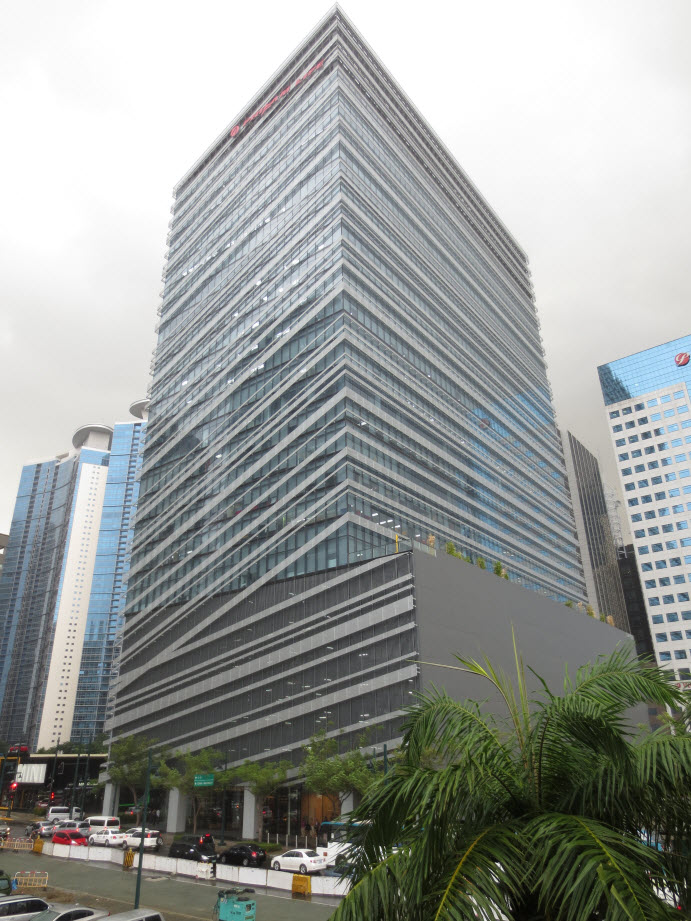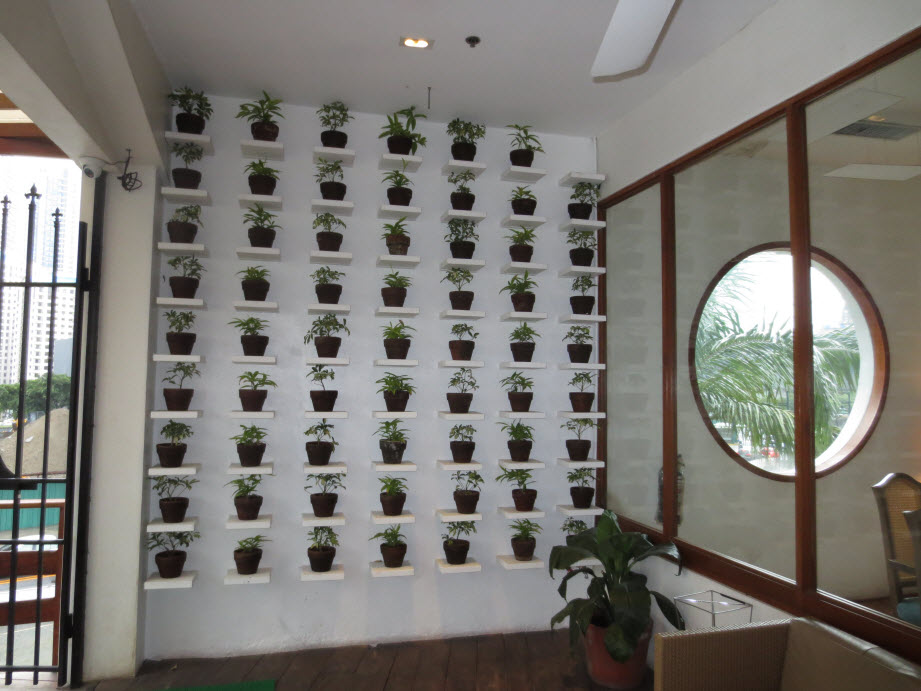 AWS provided some nice snacks for the attendees: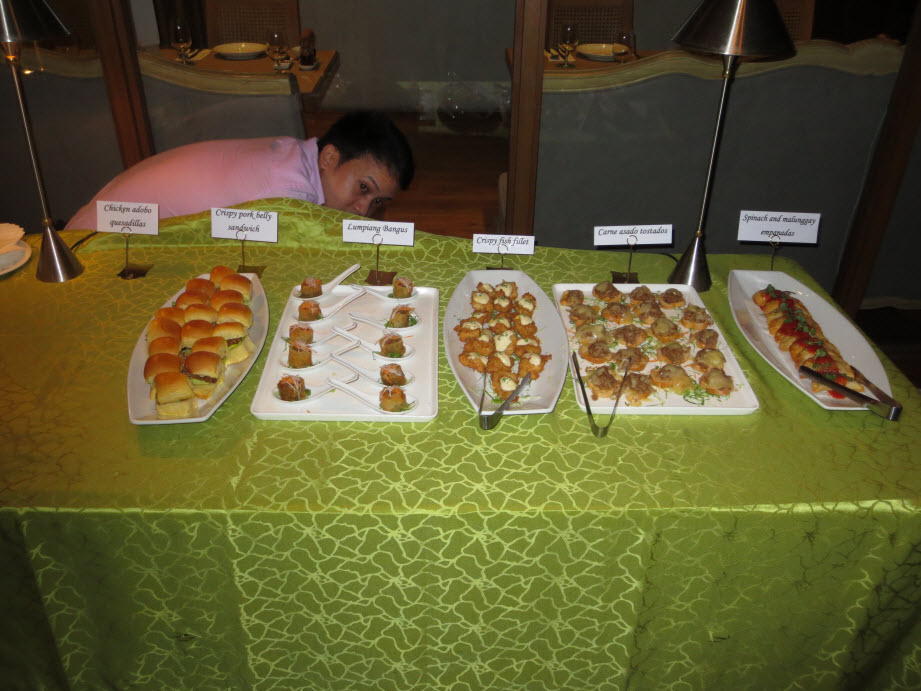 Attendance was really good, even though it was Friday night and we were competing with a couple of other local tech events for attendees: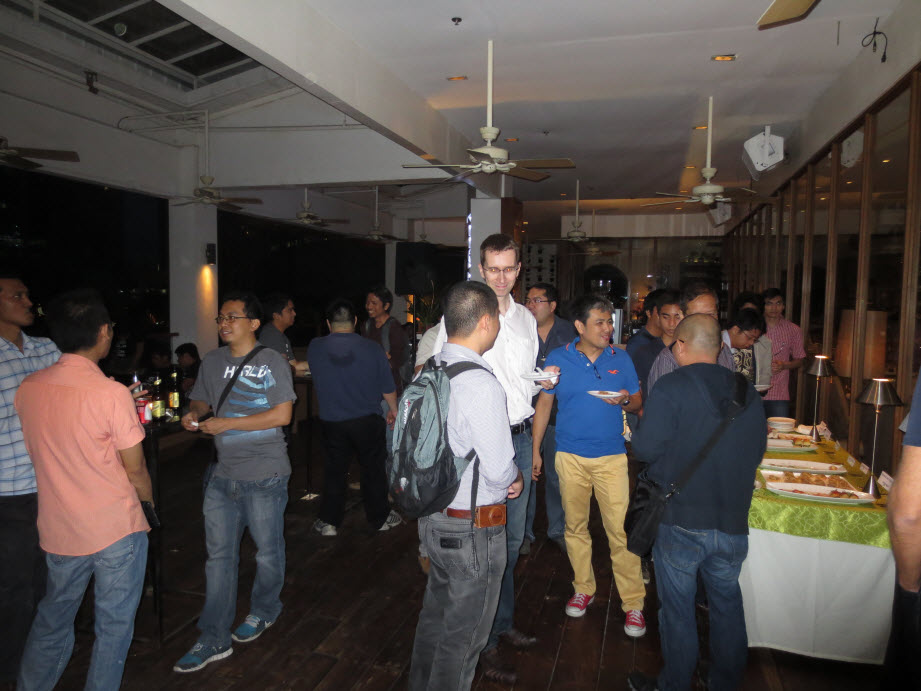 The room was packed: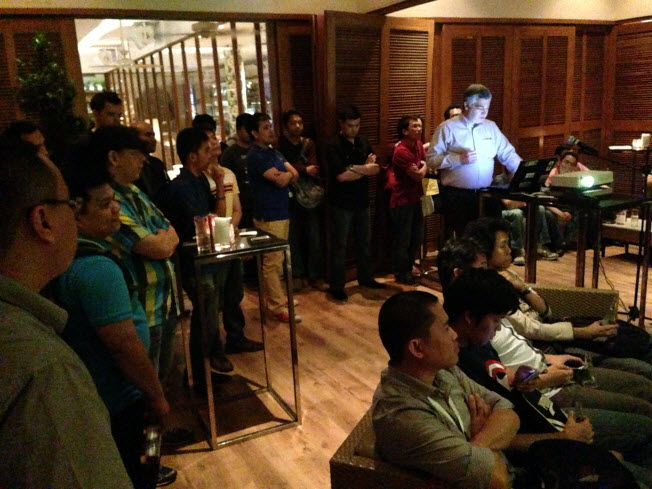 After my talk one of the attendees asked me to sign his laptop. I was a bit hesitant, but he insisted so I was happy to oblige: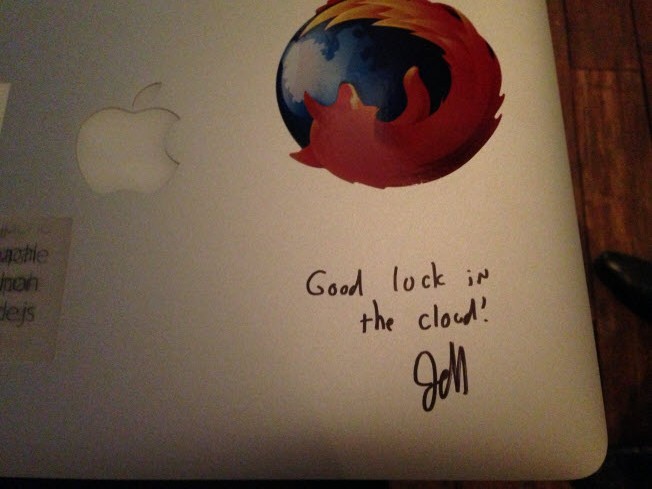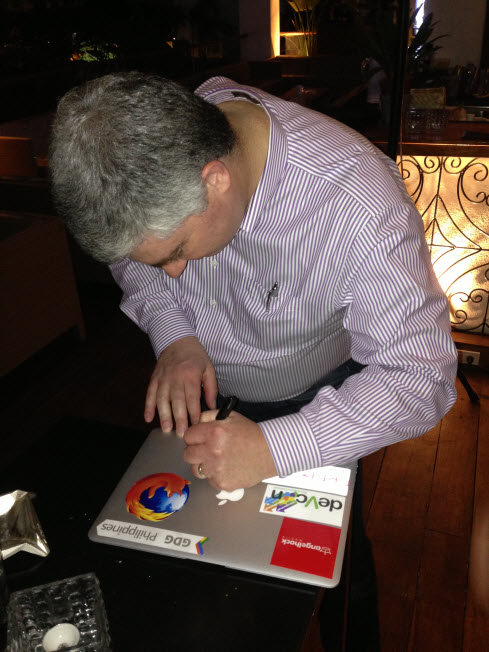 We wrapped up after 10 PM and taxi'ed to a restaurant. Markku and Franco insisted that I have some Sisig, which turned out to be delicious: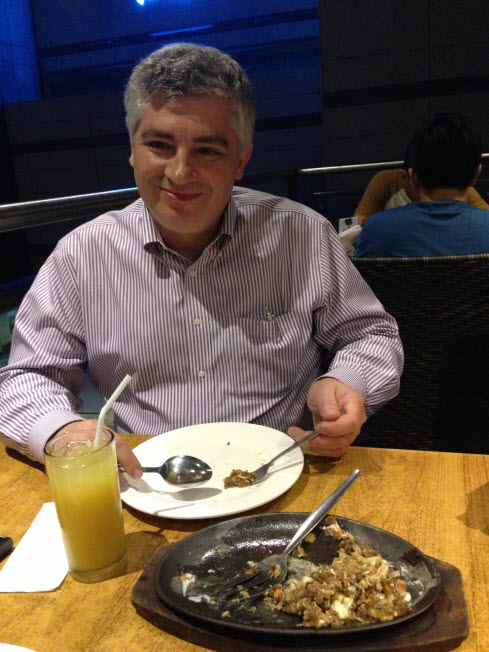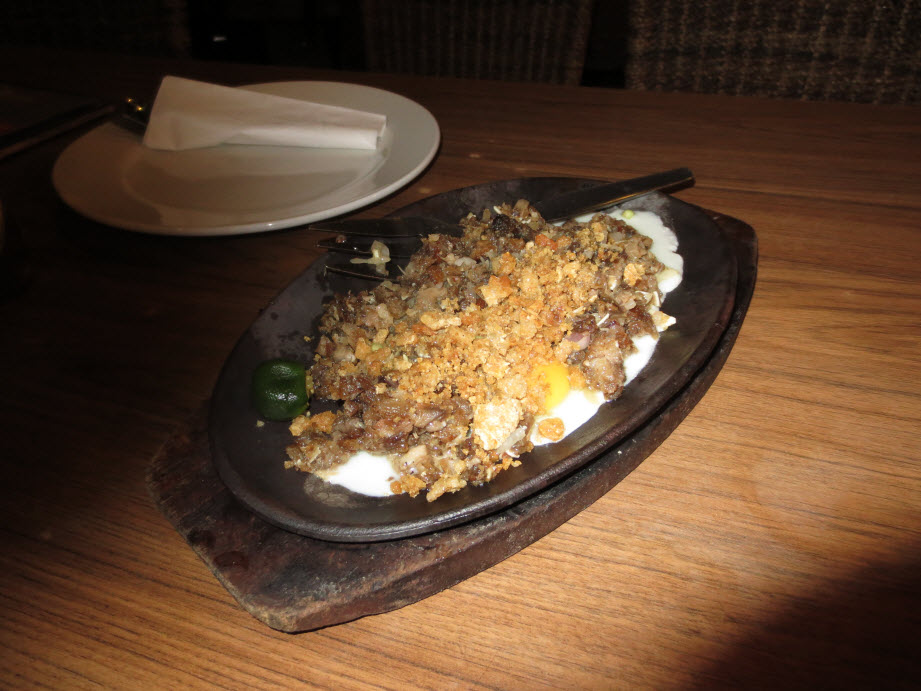 We also had another pork dish: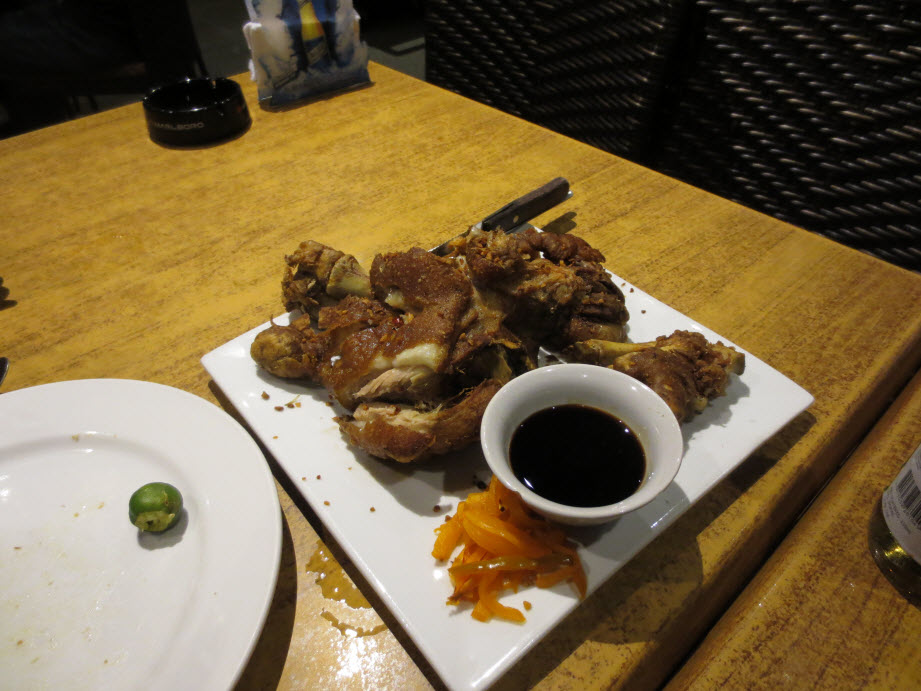 We wrapped up with Halo-Halo, a popular dessert: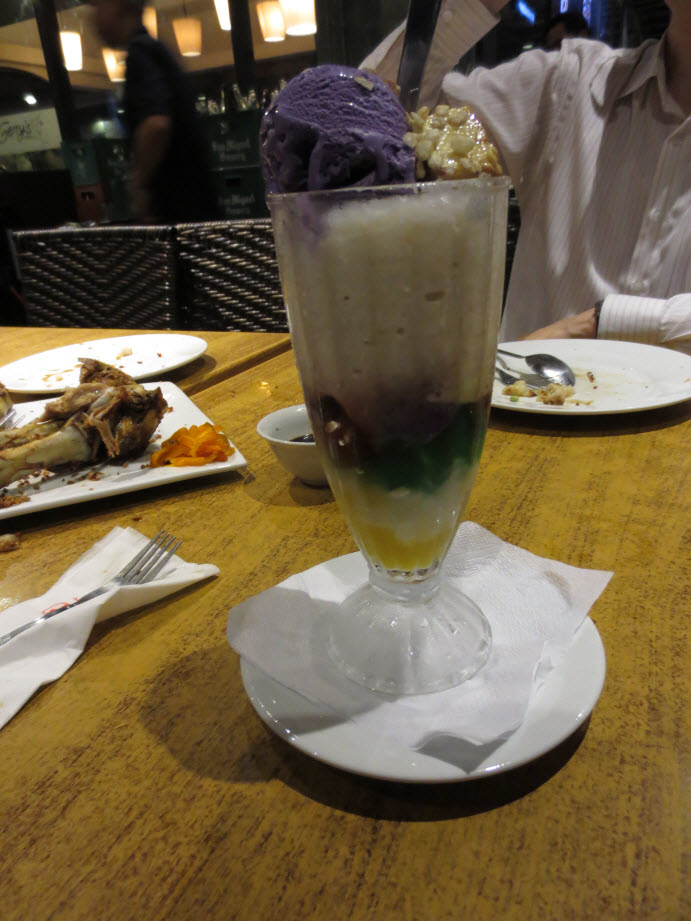 It was well after midnight when I returned to the hotel, exhausted and talked out!